Salvator Mundi, Latin for Saviour of the World, is a subject in iconography depicting Christ with his right hand raised in blessing and his left hand holding an orb (frequently surmounted by a cross), known as a globus cruciger. The latter symbolizes the Earth, and the whole composition has strong eschatological undertones.
The theme was made popular by Northern painters such as Jan van Eyck, Hans Memling, and Albrecht Dürer. There are also several versions of the theme attributed to Titian, notably the one in the Hermitage Museum. This image was originally drawn by Ludolph Büsinck in the 17th century.
Free Downloads Below
Image by sdcason.com - CC BY-SA 4.0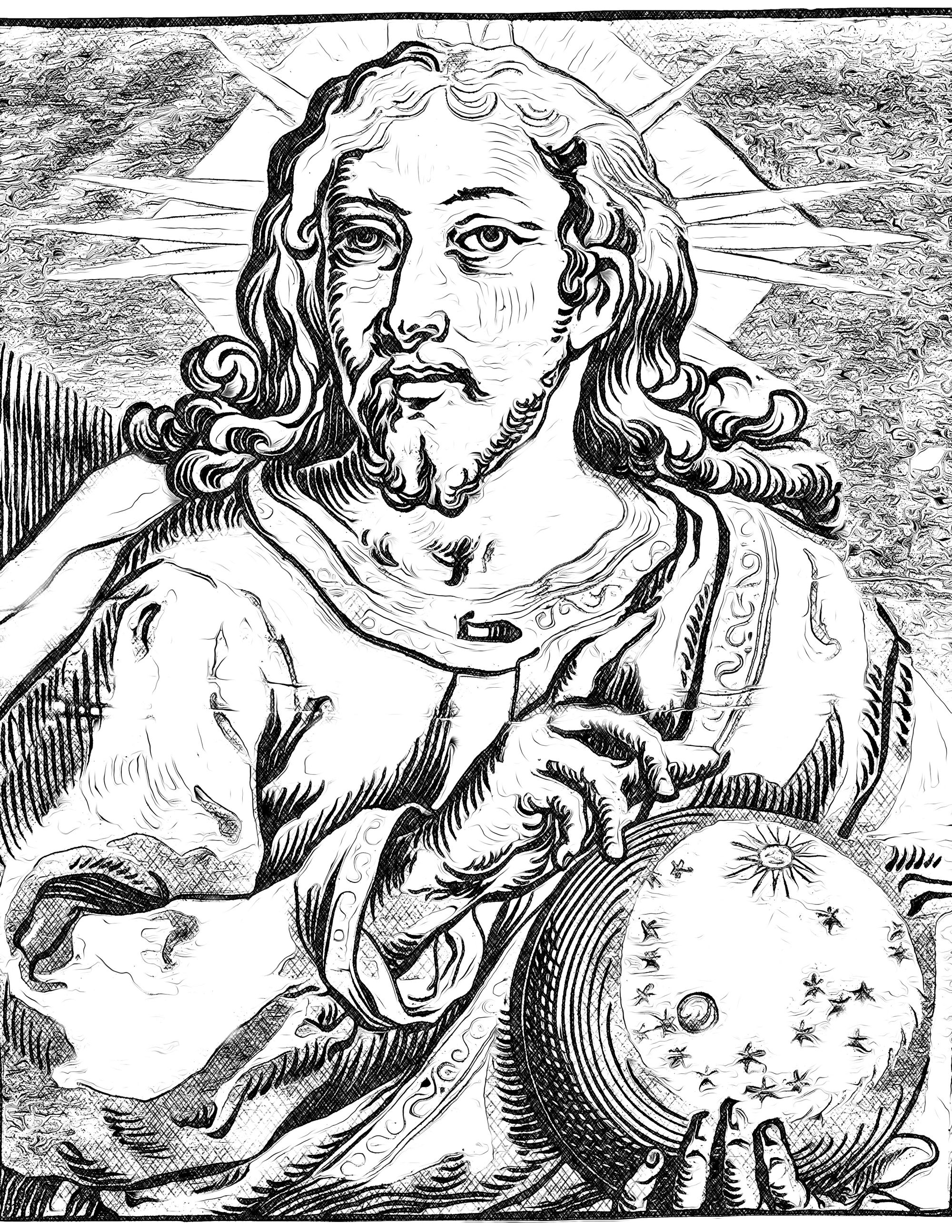 Please Subscribe or Donate to Help Keep This Site Free!