Details:
Luke 2:41-52 describes the Finding in the Temple. At the age of twelve, Jesus joins Mary and Joseph, as well as a large number of their relatives and friends, on a journey to Jerusalem "according to custom" - that is, Passover. On the day of their return, Jesus "lingered," staying at the Temple, but Mary and Joseph assumed he was with the group. Mary and Joseph returned home, but after a day of travel, they realized Jesus was gone, so they returned to Jerusalem, where they found Jesus three days later. He was discovered in The Temple, conversing with the elders. They were astounded by his knowledge, especially given his young age.
David Teniers the Younger or David Teniers II was a Flemish Baroque painter, printmaker, draughtsman, miniaturist painter, staffage painter, copyist, and art curator. He was an extremely versatile artist known for his prolific output. He was an innovator in a wide range of genres such as history painting, genre painting, landscape painting, portrait, and still life. He is now best remembered as the leading Flemish genre painter of his day.
🙏🏽
This image is in the public domain.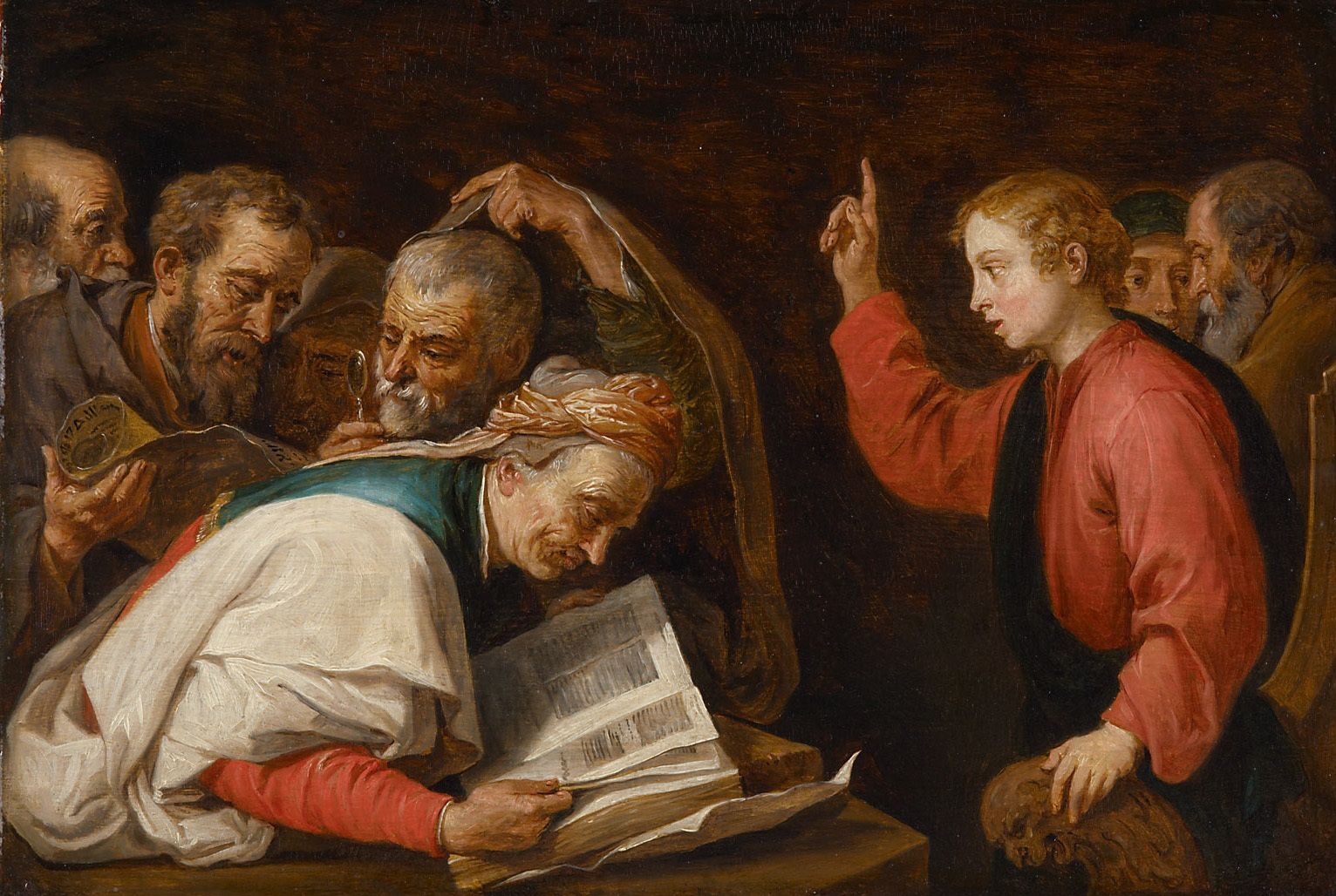 Please Subscribe or Donate to Help Keep This Site Free!