Details:
Incense is used during significant services (benedictions, processions, and important Masses) by swinging a censer. The censer is known as a thurible in the Latin Rite of the Catholic Church and some other churches. A thurible is often a metal container the size and shape of a coffee pot hung by chains. The incense is put on top of the burning embers in the basin. The aromatic smoke is then distributed by swinging the thurible back and forth on its links.
ANNAPOLIS, Md. (October 18, 2020) As part of the United States Navy's 245th birthday celebration and observance, Catholic Mass is celebrated at the U.S. Naval Academy Chapel by Archbishop Timothy Broglio, who has served for the Archdiocese of the Military Services, USA, since 2007. The central theme of this year's 245th birthday and heritage week was "Victory at Sea," which encompasses the Navy's efforts in battle during World War II in the Pacific Theater. As the undergraduate college of our country's naval service, the Naval Academy prepares young men and women to become professional officers of competence, character, and compassion in the U.S. Navy and Marine Corps. (U.S. Navy photo by USNA Staff Photographer Stacy Godfrey/Released)
🙏🏽
This image is in the public domain.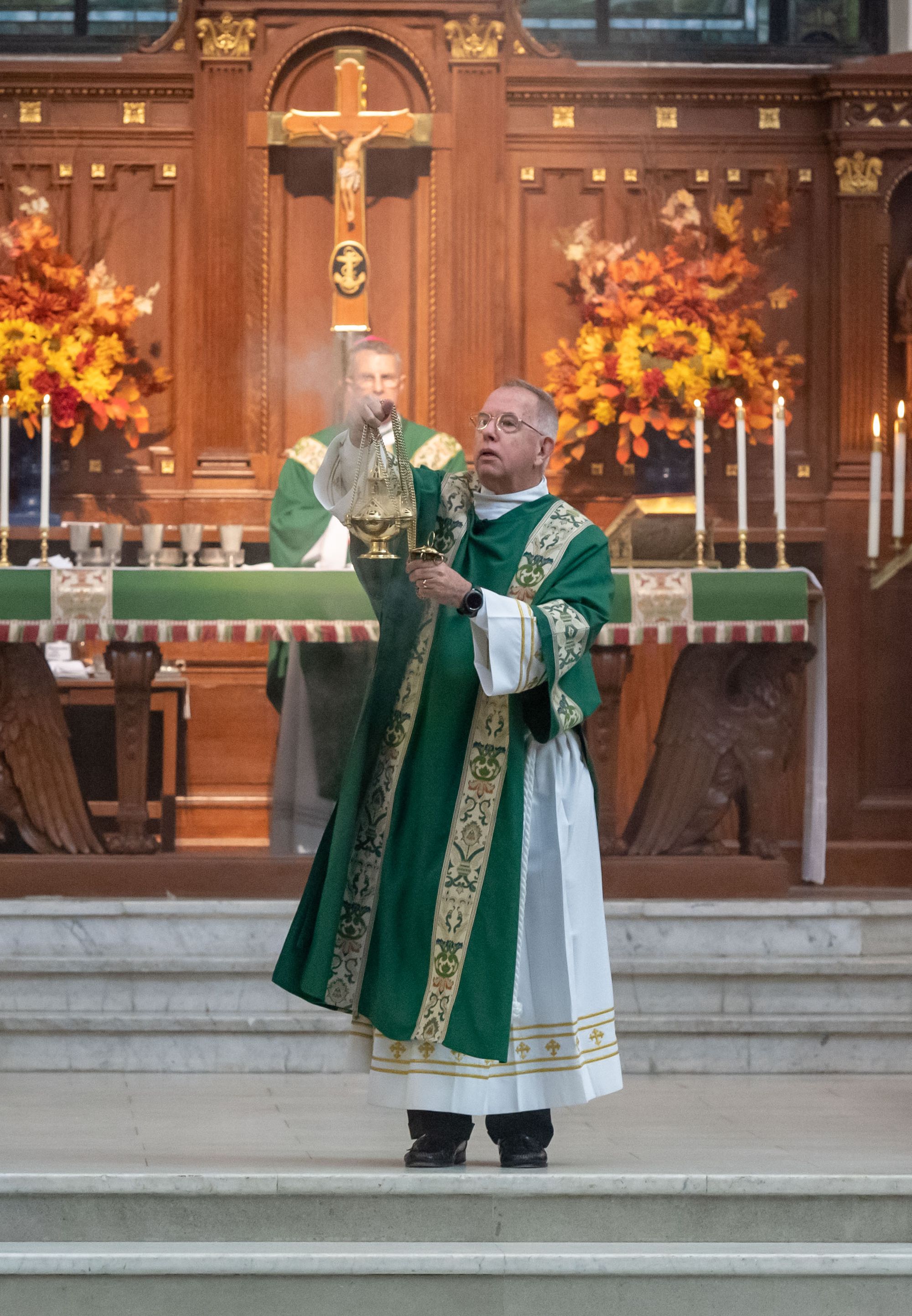 Please Subscribe or Donate to Help Keep This Site Free!