Details:
At the time of his martyrdom, Bartholomew is most commonly depicted in art with a beard and curly hair. According to legend, he was skinned alive and beheaded, so he is frequently depicted holding his flayed skin or the curved flensing knife with which he was skinned; as a result, he is remembered and approved as the patron saint of leather workers.
Lucas Cranach the Elder was a German Renaissance painter and woodcut and engraving engraver. For the most of his career, he was court painter to the Electors of Saxony, and he is best known for his portraits of German rulers as well as leaders of the Protestant Reformation, whose cause he enthusiastically supported.
🙏🏽
This image is in the public domain.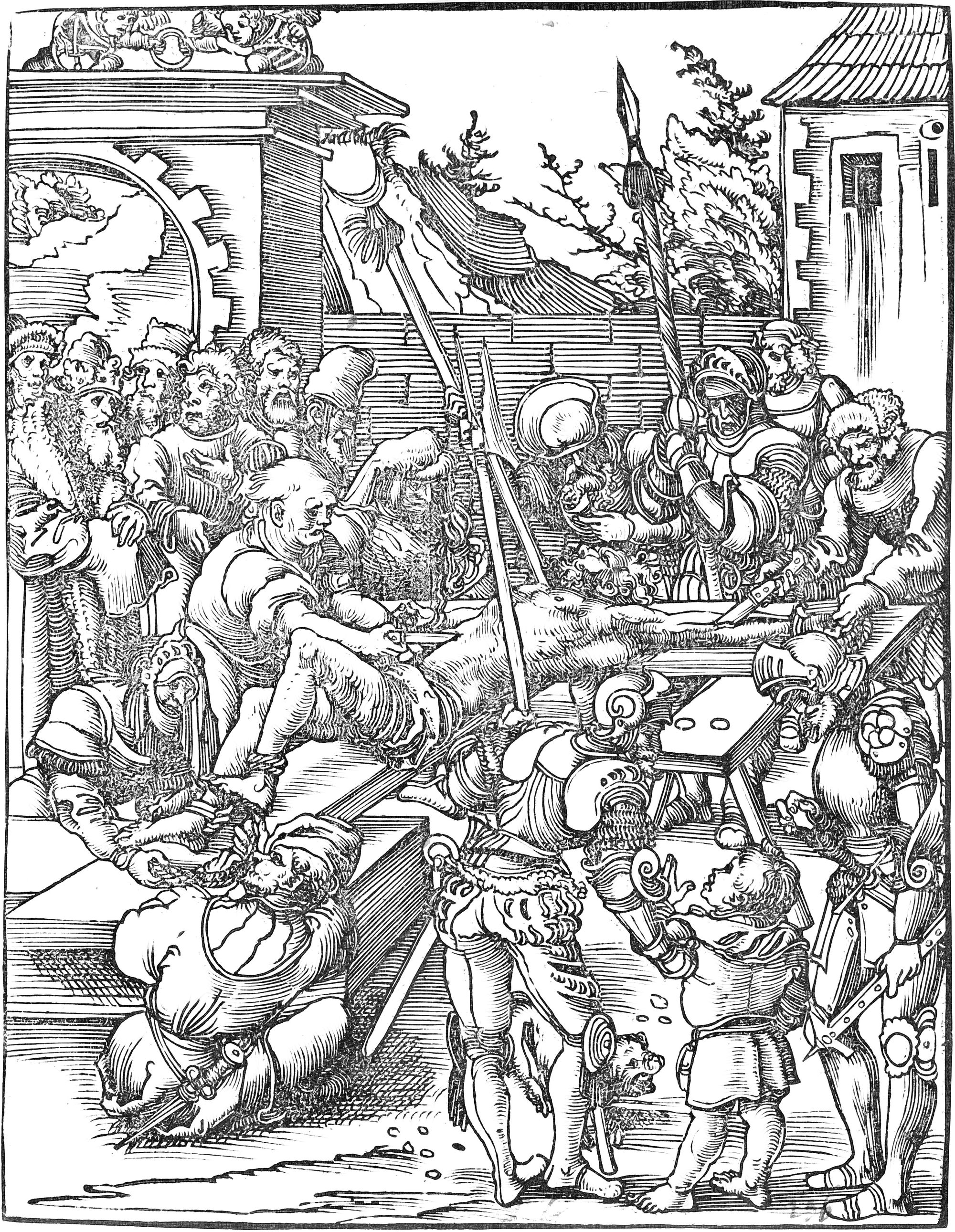 Please Subscribe or Donate to Help Keep This Site Free!