As Christ stumbled under the weight of the cross that he bore on the way to his crucifixion, Saint Veronica comforted him and wiped the blood and sweat from his face with her veil. The frontal view adopted in this portrait recalls the depiction of Christ's face as it was miraculously imprinted on the veil of Saint Veronica, but instead of depicting the imprint of Christ's face, Correggio paints Christ himself, looking out at the viewer. Gentle fraying is visible on the lower right corner of the composition, identifying the white areas as cloth, and blurring the distinction between real and fictive space.
Veronica's veil covers the background and wraps around Christ, whose purple robe is just visible beneath, an allusion to the mocking which he endured prior to his death: Roman soldiers stripped him of his clothes, dressed him in a purple cloak, placed a crown of thorns on his head, and mocked him as the King of the Jews.
Numerous copies after this new type of devotional image attest to the artist's success in capturing the suffering of Christ in the lead-up to his crucifixion. Christ's haunting, sorrowful stare is rendered with delicate, soft brushstrokes and he is bathed in a radiant light for which Correggio was well known. The subject matter and small size of the Head of Christ indicate that it was made as an aid to private devotion.
Free Downloads Below
This image is in the public domain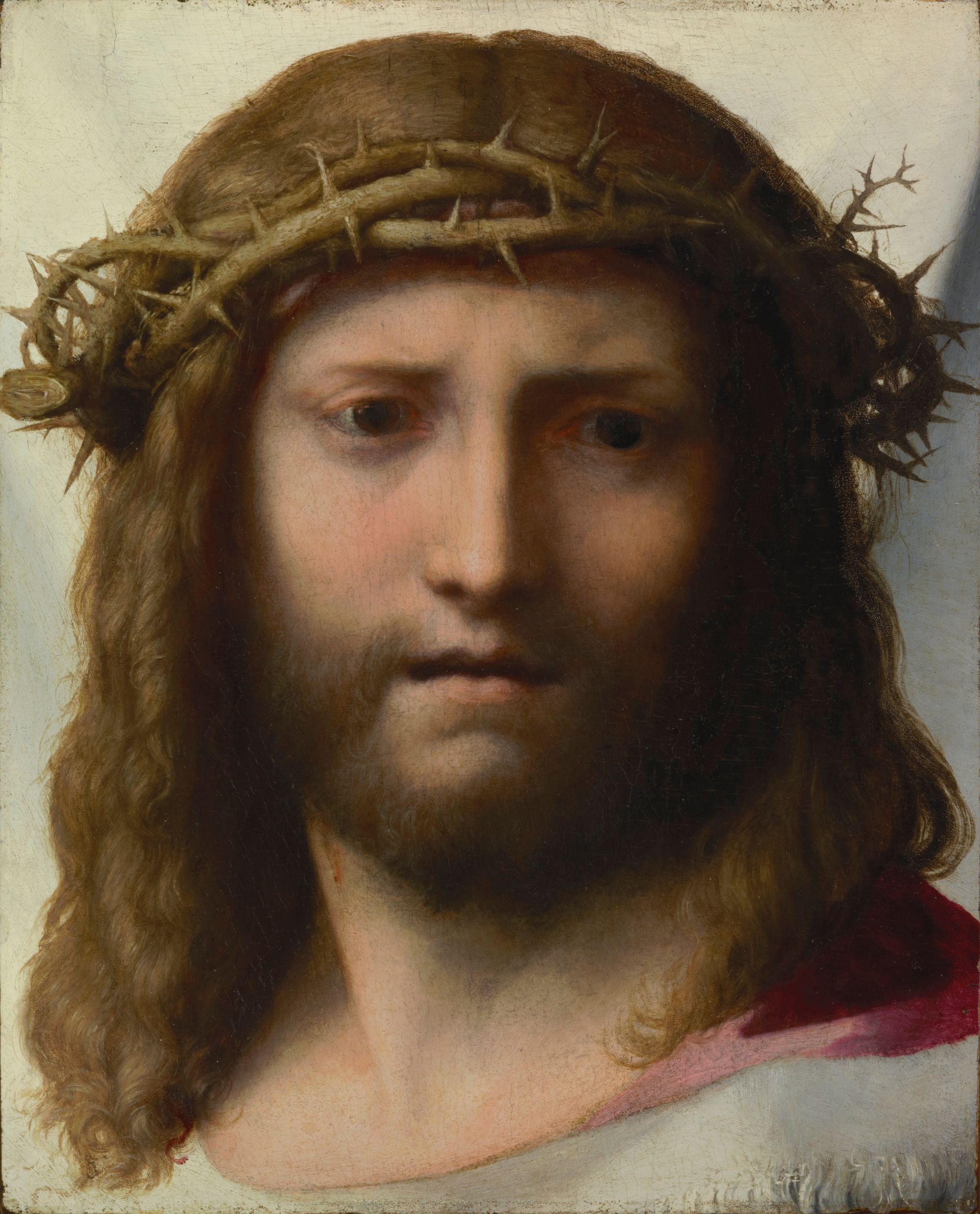 Please Subscribe or Donate to Help Keep This Site Free!