Table of Contents
What is the Dogma of the Immaculate Conception?
For centuries, Catholics have believed that Mary, the mother of Jesus, was free from any stain of sin from her conception. In the 19th century, this belief became so widespread that a petition drive was launched to make it an official dogma. In response, Pope Pius IX consulted the bishops and theologians, the vast majority of whom gave a positive response. This consultation, combined with the Church's practice, influenced the eventual formulation of the dogma, which was proclaimed in 1854 through the Bull Ineffabilis.
This dogma declared that Mary had been preserved from any stain of original sin through a singular grace and privilege of God, in view of the merits of Jesus Christ, and must be firmly and constantly believed by all the faithful.
Mary was preserved by God from the stain of original sin and was therefore free from the effects of sin in her own life. The doctrine of the Immaculate Conception is based on the belief that Mary, as the mother of Jesus, had a special role in God's plan for salvation and was therefore granted this special privilege. It is a central tenet of Catholic faith and is celebrated as a solemnity in the Catholic Church on December 8. Read more here...
How is the Immaculate Conception Represented in Art?
Artists have depicted the Immaculate Conception in many different ways throughout history. In art, the Immaculate Conception is often depicted as a beautiful young woman surrounded by rays of light, sometimes with stars or other symbols associated with the Virgin Mary. Some artists have portrayed the Immaculate Conception in a more abstract or symbolic way, using images and motifs that represent the Virgin Mary and her purity and holiness. Some common themes in depictions of the Immaculate Conception include the Virgin Mary being visited by the Holy Spirit, surrounded by angels or other celestial beings, or standing on a crescent moon or other symbol of purity. Ultimately, the way in which artists have depicted the Immaculate Conception reflects the cultural and artistic traditions of the time and place in which they were created.
Here are a some images of the Immaculate Conception
Immaculate Conception Paintings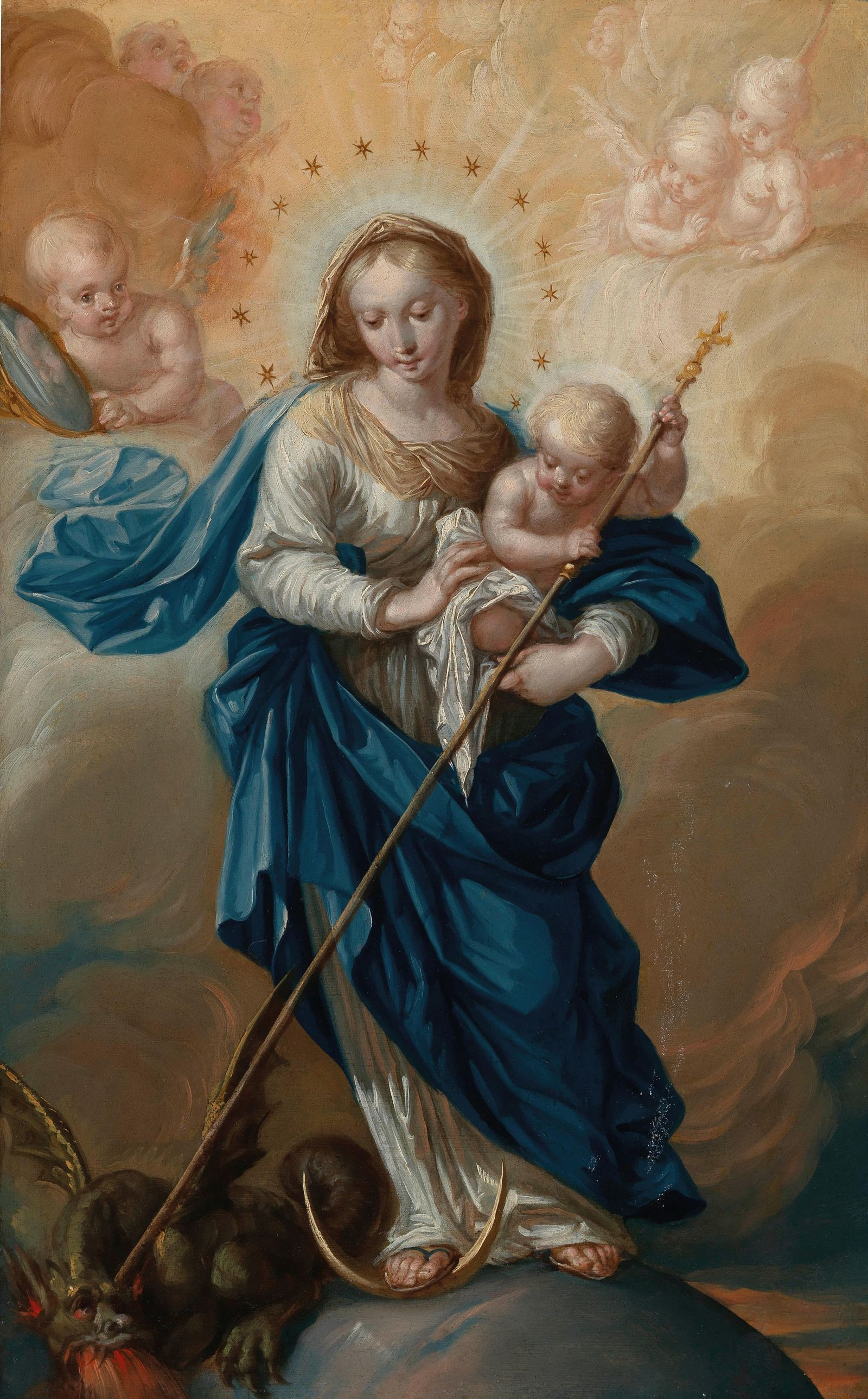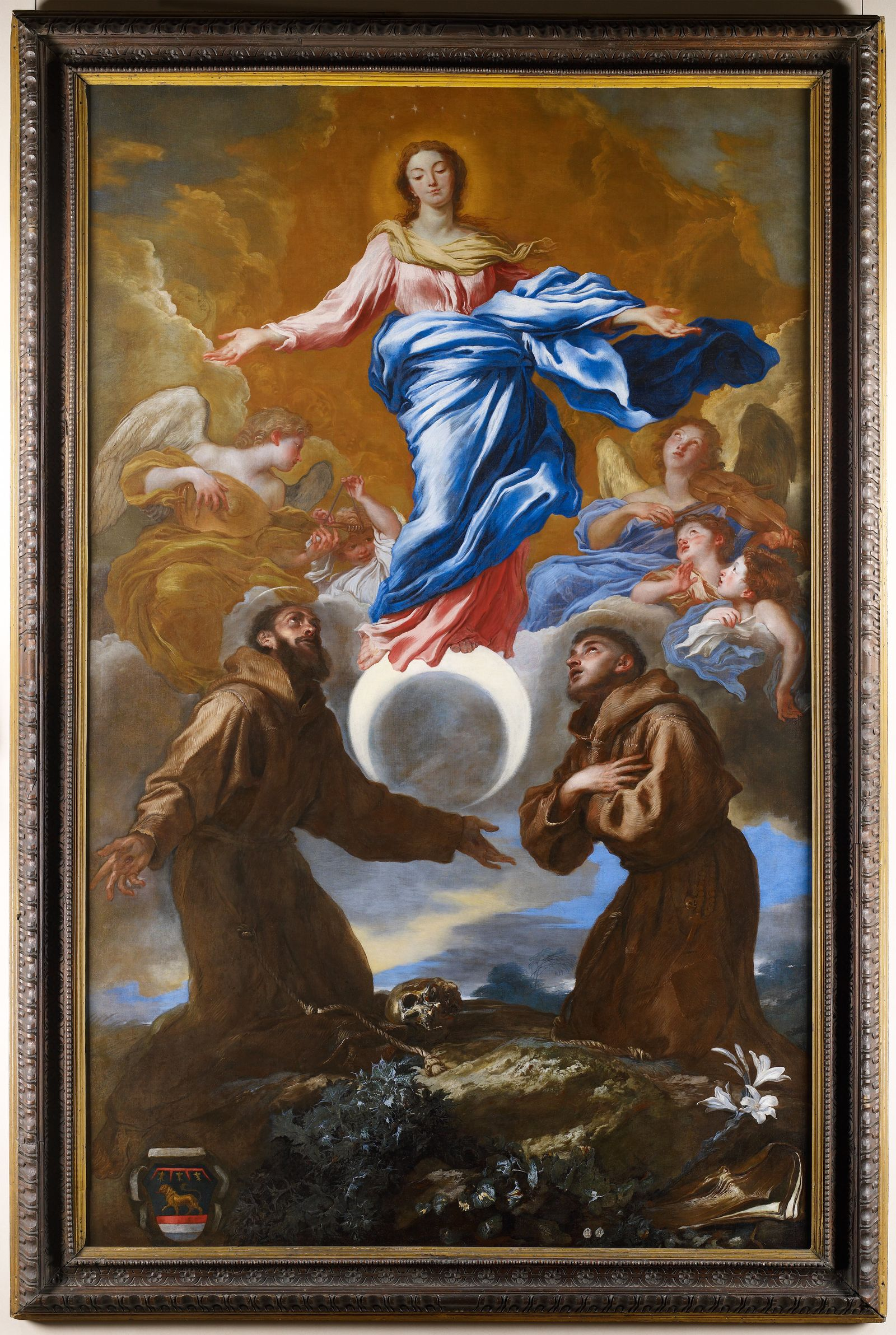 Immaculate Conception Sculptures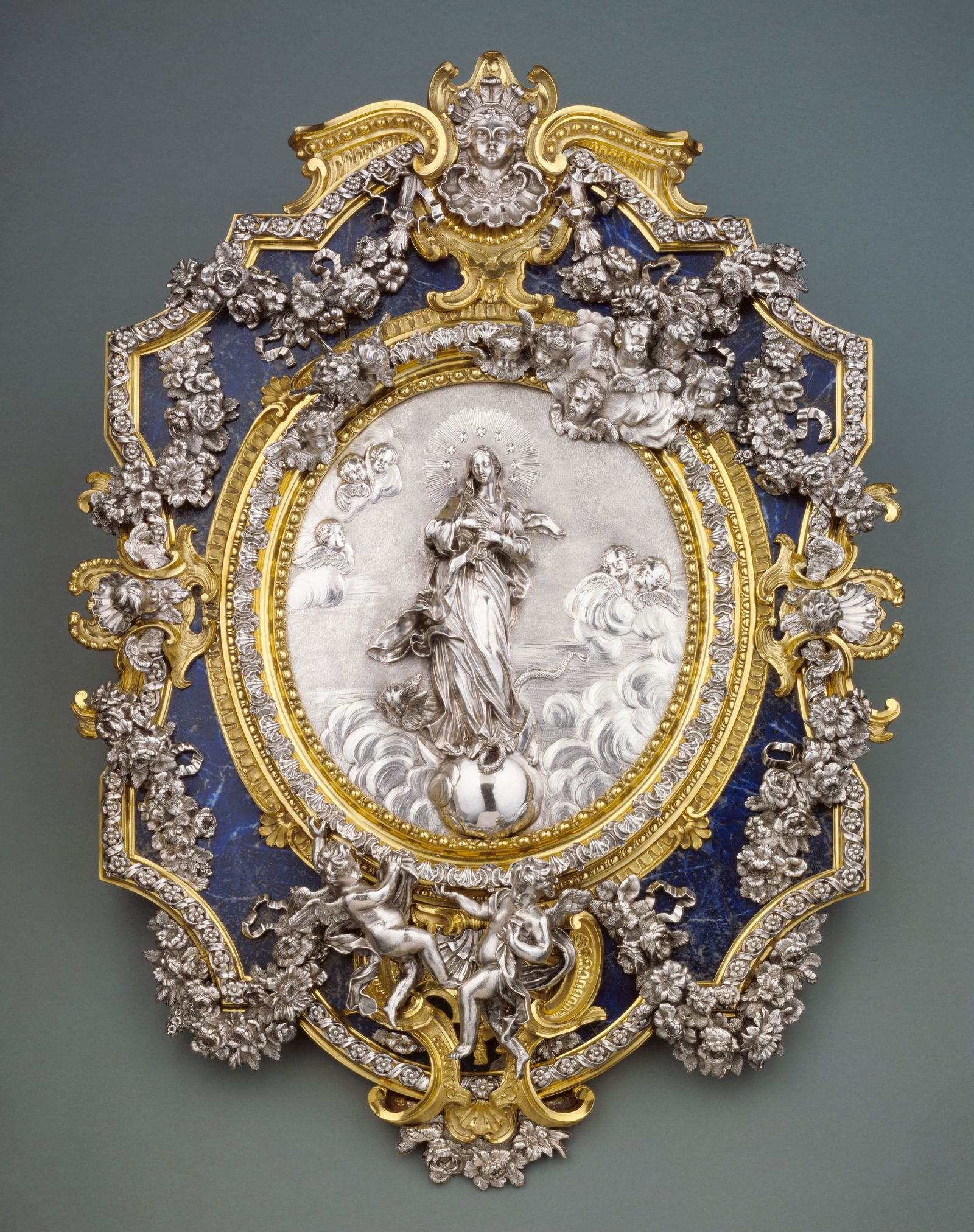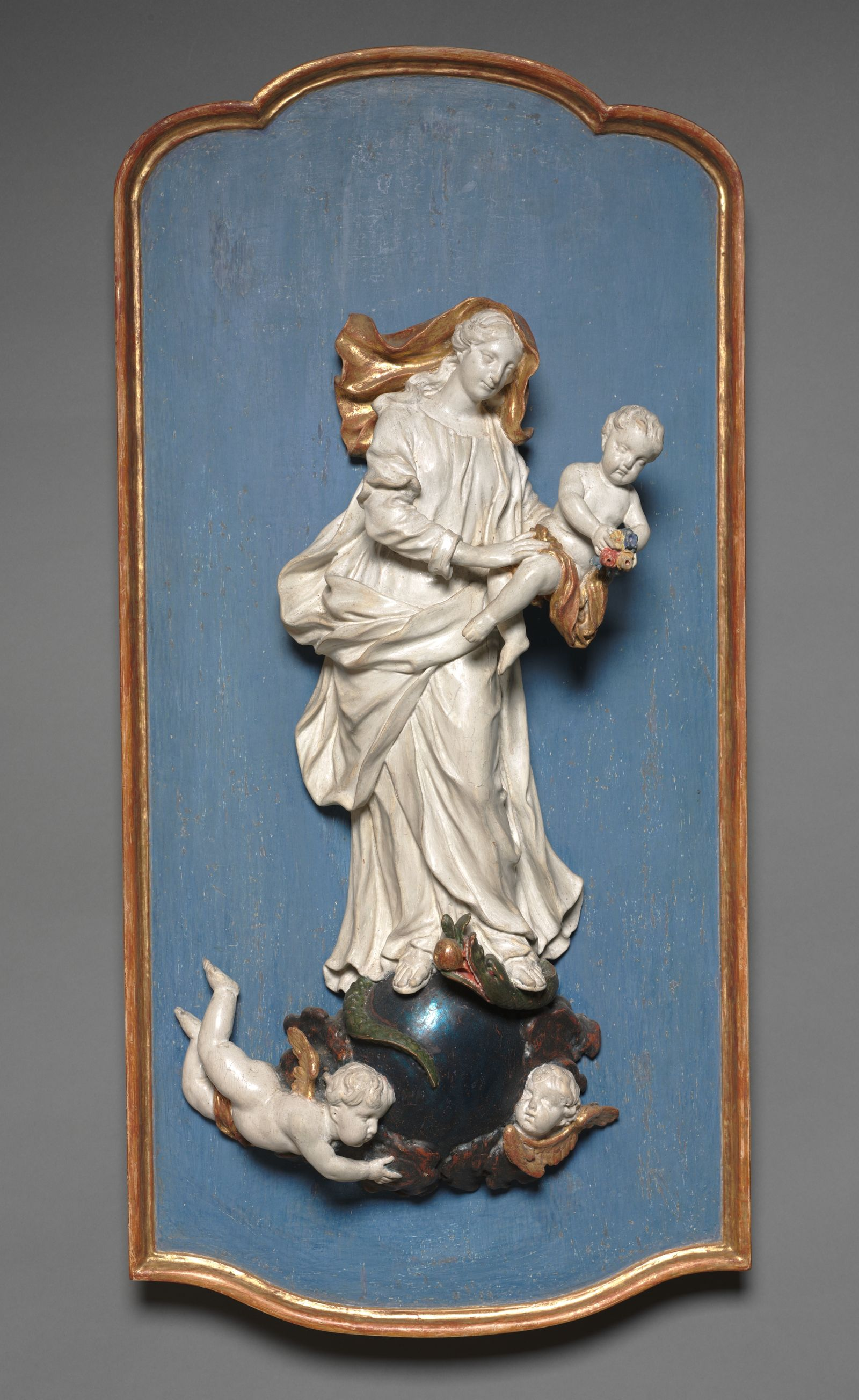 Immaculate Conception Coloring Pages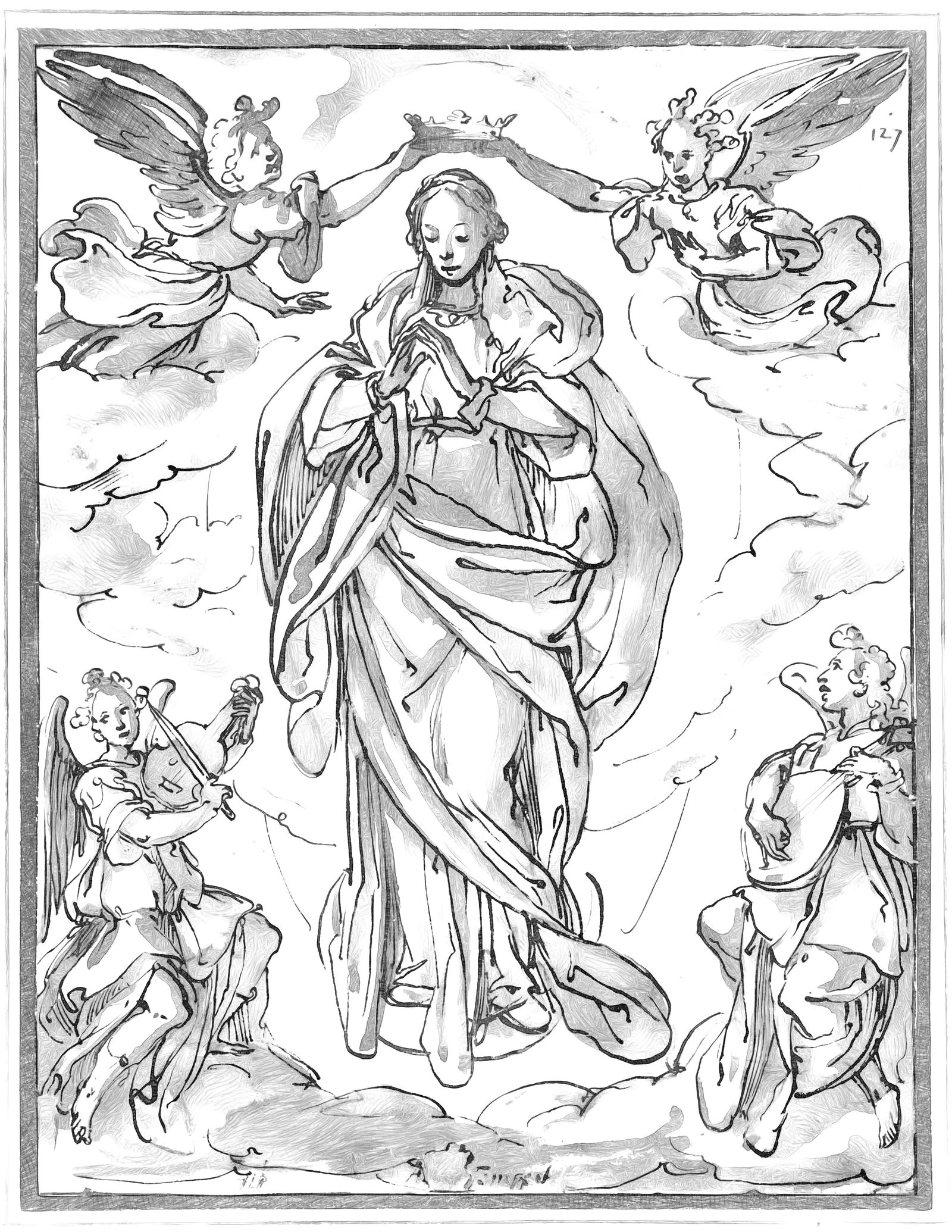 ---
This site is a place where public domain paintings, stock photos, and coloring pages are stored, categorized, and made searchable. Anyone can come here and use the category page in the menu or the search bar to find the perfect Catholic image for their project. Did I mention that all the images are free and creative commons? That means that you won't have to worry about copyright issues or stock photo fees.