The Immaculate Conception refers to the Catholic doctrine that the Virgin Mary, mother of Christ, was herself born without sin. Following traditional iconography, Castiglione depicted her as Queen of Heaven, accompanied by angels and standing on a crescent moon, a symbol of chastity. The doctrine, much debated, was supported by the Franciscan order of monks. Hence, the presence of two Franciscan saints—Francis of Assisi on the left and Anthony of Padua on the right.
One of the few documented paintings in Castiglione's career, the work was executed for the high altar of the new Capuchin church in Osimo, a small town in central Italy. The bishop of Osimo, Cardinal Girolamo Verospi, arranged the commission in Rome at the expense of Pier Filippo Fiorenzi, archdeacon of the church, whose family coat of arms appears at lower left. The painting was completed in October 1650 just weeks before the artist and his brother mysteriously fled Rome, leaving without their belongings.
Free Downloads Below
This image is in the public domain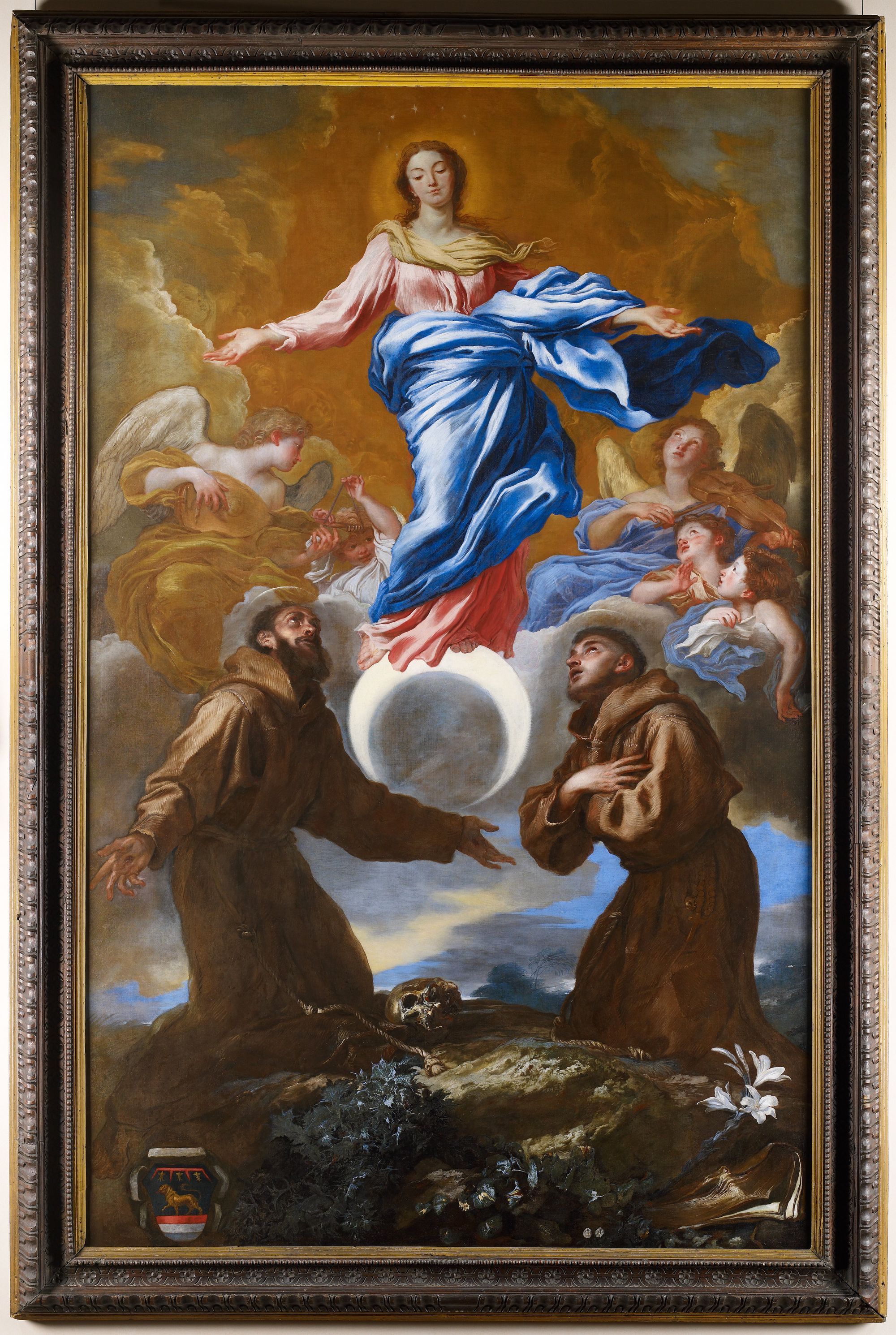 Please Subscribe or Donate to Help Keep This Site Free!