Details:
This Baroque pencil drawing of the Immaculate Conception features a central figure of the Virgin Mary surrounded by a dragon and several angels. The Immaculate Conception has been a popular theme in art since the 15th century, and this particular drawing captures the awe and wonder of the event in a beautiful and captivating way.
Bergmüller was a German painter who was born in Türkheim and apprenticed to court painter Johann Andreas Wolff in Munich. He later traveled to the Netherlands and became a Master Painter and citizen of Augsburg. He married and had ten children, one of whom also became a painter. Bergmüller became known for his fresco paintings and was an influential teacher at the Augsburg Academy. He published a textbook on the theory of proportions and served as the Catholic director of the academy until his death.
🙏🏽
This image is in the public domain.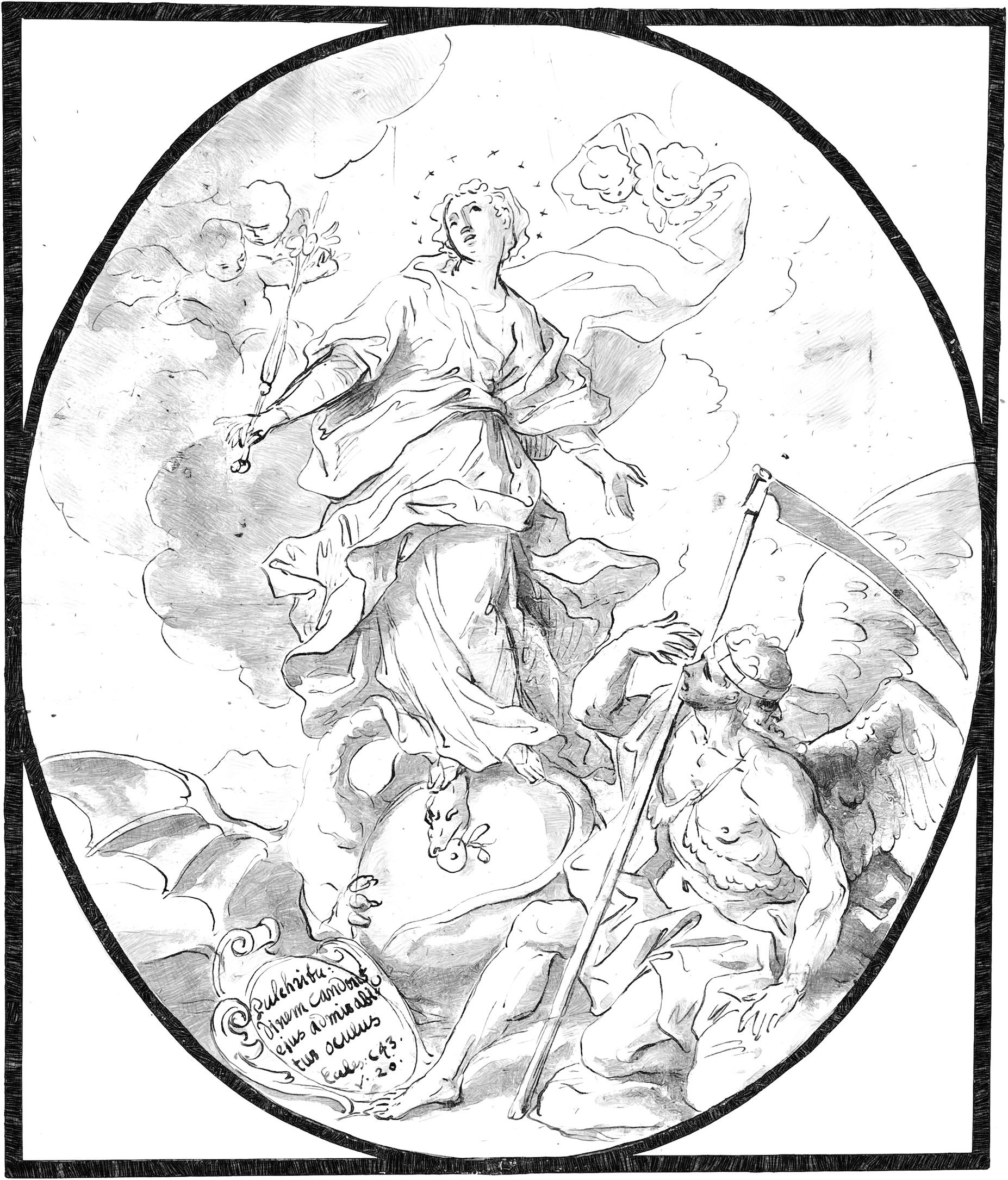 Please Subscribe or Donate to Help Keep This Site Free!