The composition of this Virgin and Child is loosely based on the Hodegetria, one of the more powerful and enduring icon types of the Orthodox Christian church. The Virgin gestures toward the child to show him as the "way" (hodos in Greek), the source of salvation. The throne and her red shoes present her as the Queen of Heaven, and the archangels in the roundels beside her hold imperial regalia, which are typical attributes of archangels. The first of this type, housed in the Hodegon monastery in Constantinople, was an active part of civic and religious life in the Byzantine capital. Said to produce miracles daily, it was taken out of the monastery every Tuesday so the public could see it. It was invoked against plague and carried by imperial armies as a talisman in battle.
Free Downloads Below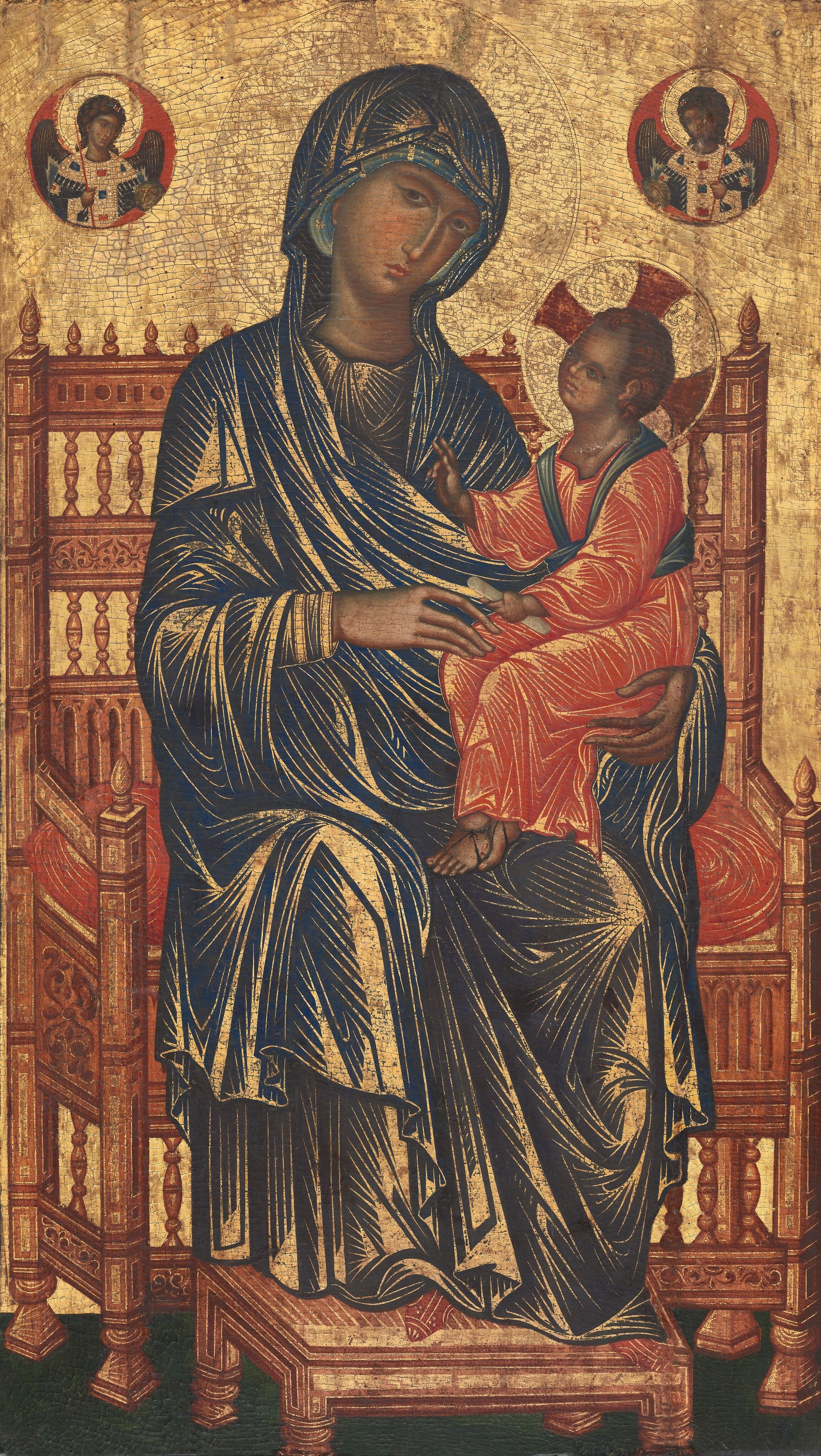 Please Subscribe or Donate to Help Keep This Site Free!