Gisela was a daughter of Henry II, Duke of Bavaria and Gisela of Burgundy. Gisela was raised very devout, most likely with bishop Wolfgang of Regensburg as her mentor and governor. She married King Stephen I of Hungary in 996 as a part of Hungary's policy of opening up to the West. The couple had a son, Saint Emeric, who died on 2 September 1031, while hunting boar. The wedding of Stephen and Gisela marked a turning point in Hungary's history.
Queen Gisela played a fundamental role in spreading the Christian faith and Western culture in Hungary. When Edmund Ironside of England died, he was succeeded by Cnut. Edmund's infant sons were sent abroad and ended up under the protection of King Stephen of Hungary. One of the twins died young, but the other, Edward Atheling, was brought up as a protégé of Queen Gisela, and regarded in that foreign court as the heir to the Anglo-Saxon throne.
King Stephen died in 1038. In 1046 Gisela, her attendants, and a number of many Bavarian settlers left Hungary to return to Bavaria, where she joined Niederburg convent in Passau and became the abbess. She lived in the nunnery of Niederburg in Passau, where she died.
Free Downloads Below
Creative Commons Copyright info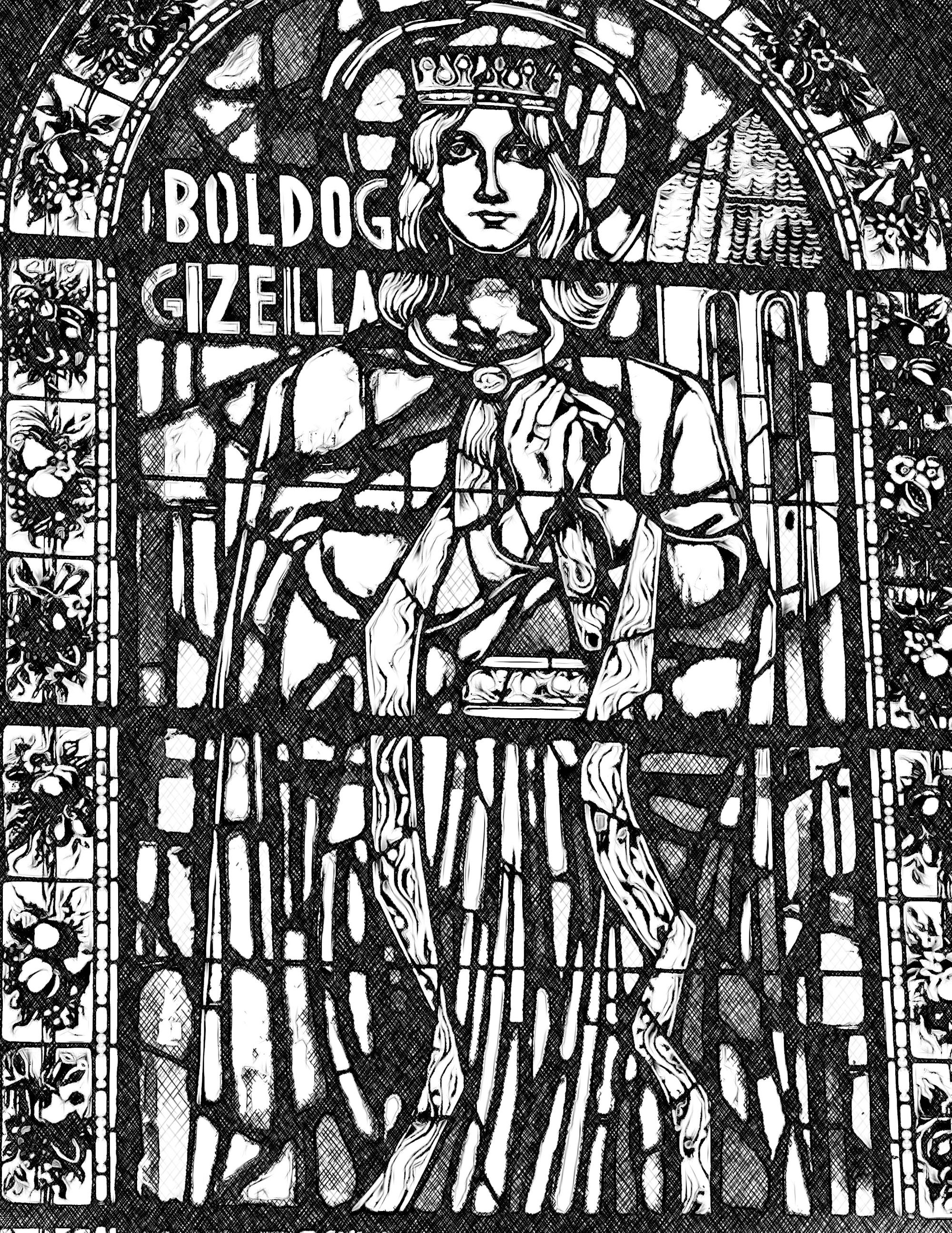 Please Subscribe or Donate to Help Keep This Site Free!