A monstrance, also known as an ostensorium (or an ostensory), is a vessel used in Roman Catholic, Old Catholic, High Church Lutheran and Anglican churches for the more convenient exhibition of some object of piety, such as the consecrated Eucharistic host during Eucharistic adoration or Benediction of the Blessed Sacrament. It is also used as reliquary for the public display of relics of some saints. The word monstrance comes from the Latin word monstrare, while the word ostensorium came from the Latin word ostendere.
In the Roman Catholic tradition, there are many religious institutes of nuns and sisters (the female equivalent of male monks or friars), each with its own charism or special character. Traditionally, nuns are members of enclosed religious orders and take solemn religious vows, while sisters do not live in the papal enclosure and formerly took vows called "simple vows".
Free Downloads Below
ATTRIBUTION REQUIRED: By Jorge Royan / CC BY-SA 3.0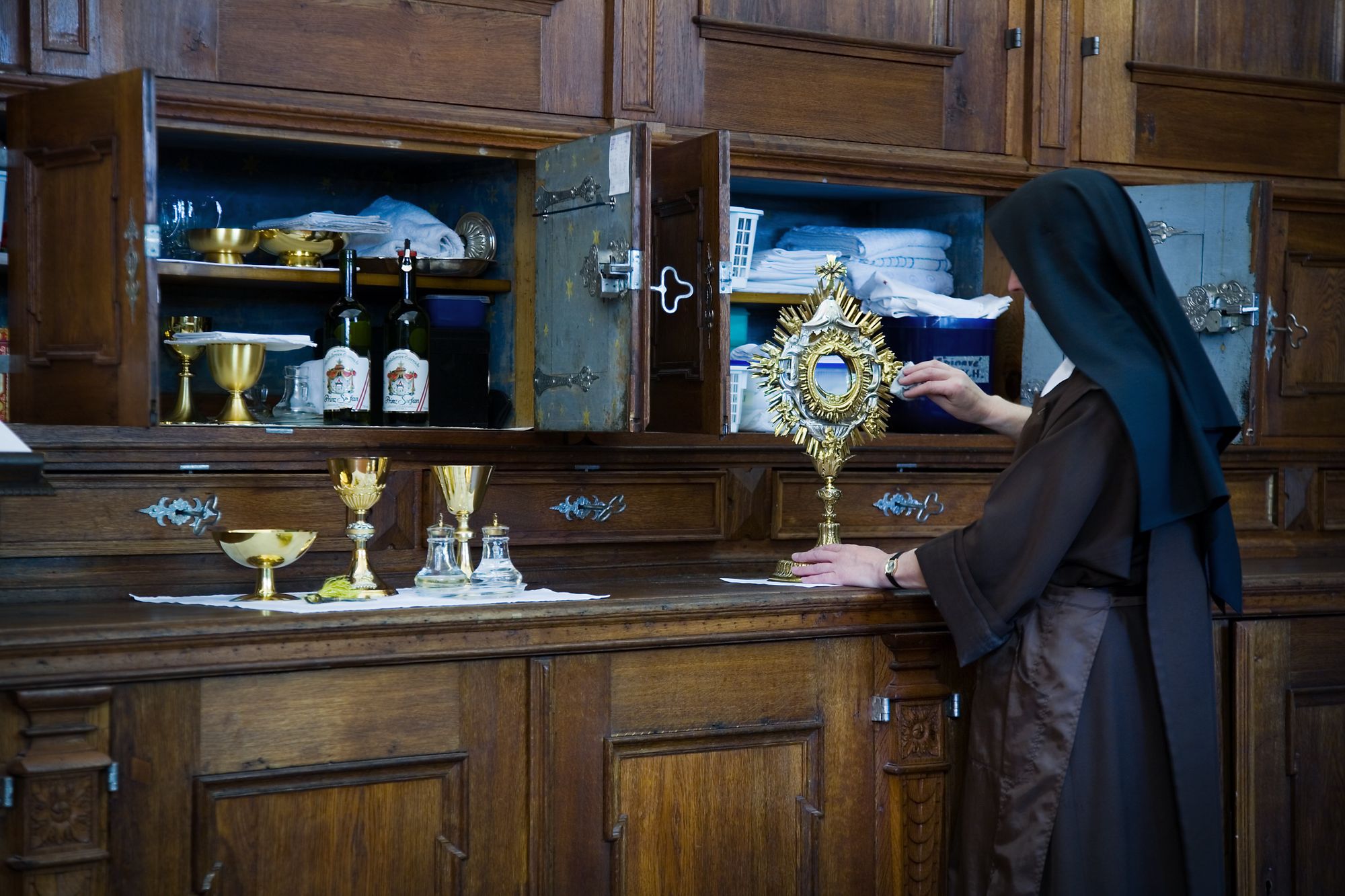 Please Subscribe or Donate to Help Keep This Site Free!