Details:
This picture's original use is uncertain. Its size and shape are appropriate for a predella (the pedestal portion of an altarpiece), which often consists of several small panels. However, the Coronation of the Virgin almost never appears on predellas. The panel's minute detail and rich finish suggest it may have been an object for private devotion. This is believed to be an early work by Fra Angelico, whose real name was Guido di Pietro, a Dominican monk in Florence. Here, an angel holds the Virgin's train while she kneels to receive the crown offered by Christ. The scene glimmers with gold; the thrones are draped with starry tapestries, the walls are hung with gold cloth, and Christ himself radiates light.
🙏🏽
This image is in the public domain.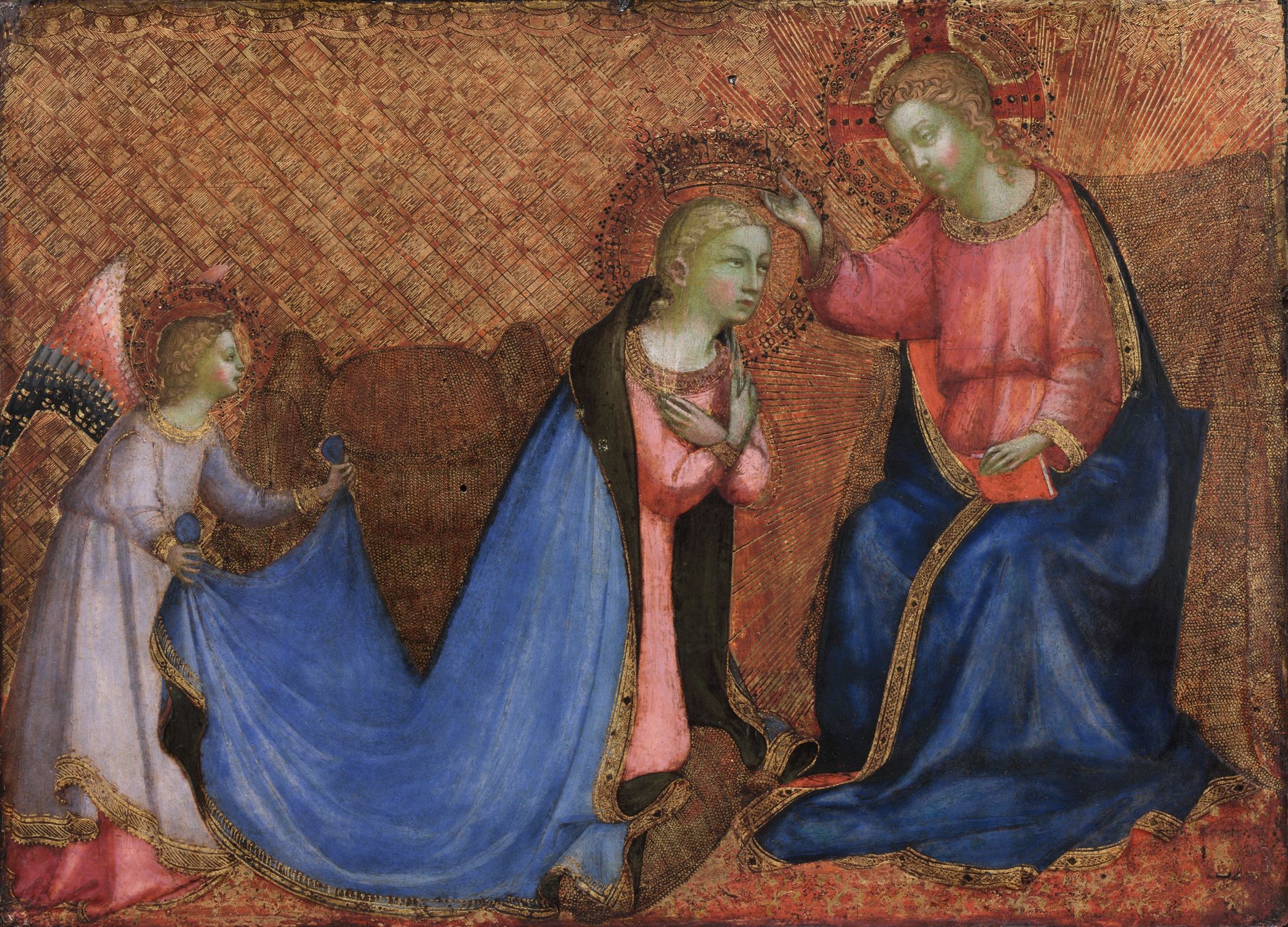 Please Subscribe or Donate to Help Keep This Site Free!