Details:
Christus Consolator (1837) by Ary Scheffer is a painting of Jesus Christ consoling all the people who suffer. The initial version of the painting was exhibited in 1837 at the Paris Salon[1].
Ary Scheffer was a Dutch-French Romantic painter[2]. He was known mostly for his works based on literature, with paintings based on the works of Dante, Goethe, and Lord Byron, as well as religious subjects[2]. In 1822, he became a drawing teacher to the children of Louis Philippe I, the Duke of Orléans[2]. Because of his connection with them, he obtained many commissions for portraiture and other work[2]. In 1830, he painted a portrait of King Louis-Philippe I[3].
🙏🏽
This image is in the public domain.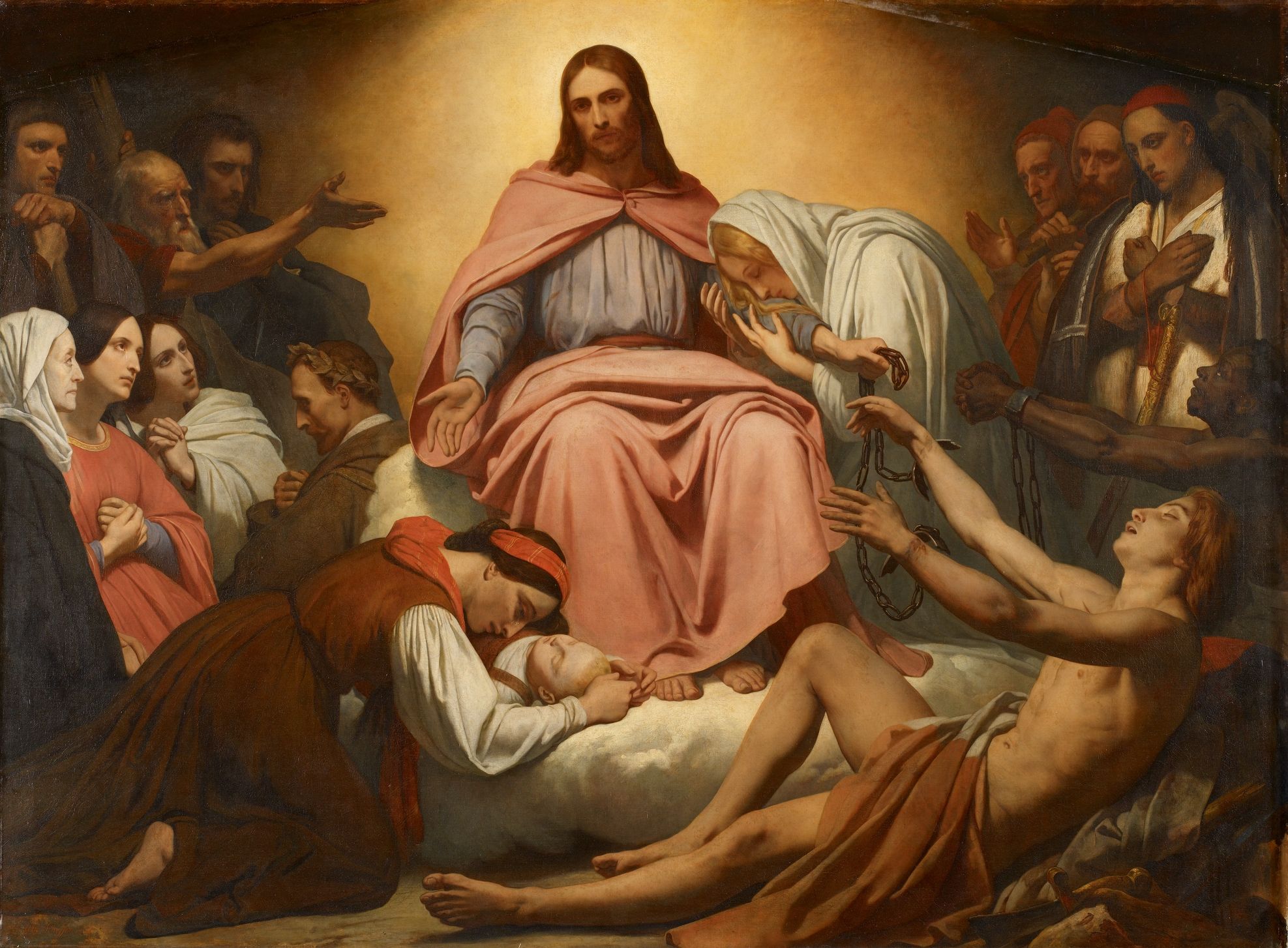 Please Subscribe or Donate to Help Keep This Site Free!