Details:
Most paintings of the Sacred Heart of Jesus are inspired by the apparition of Jesus, under the title of the Sacred Heart, to St Margaret Mary Alacoque (1647-1690)[5].
Savinien Petit was a French painter who was born in 1815 and died in 1878[1]. He was known for his academic paintings[2], with some of his more notable works including 'Two Hands Holding Keys'[3]. His artworks can be found in several places, such as the British Museum[1], and he is featured on websites like MutualArt[4] and Artvee[5].
🙏🏽
This image is in the public domain.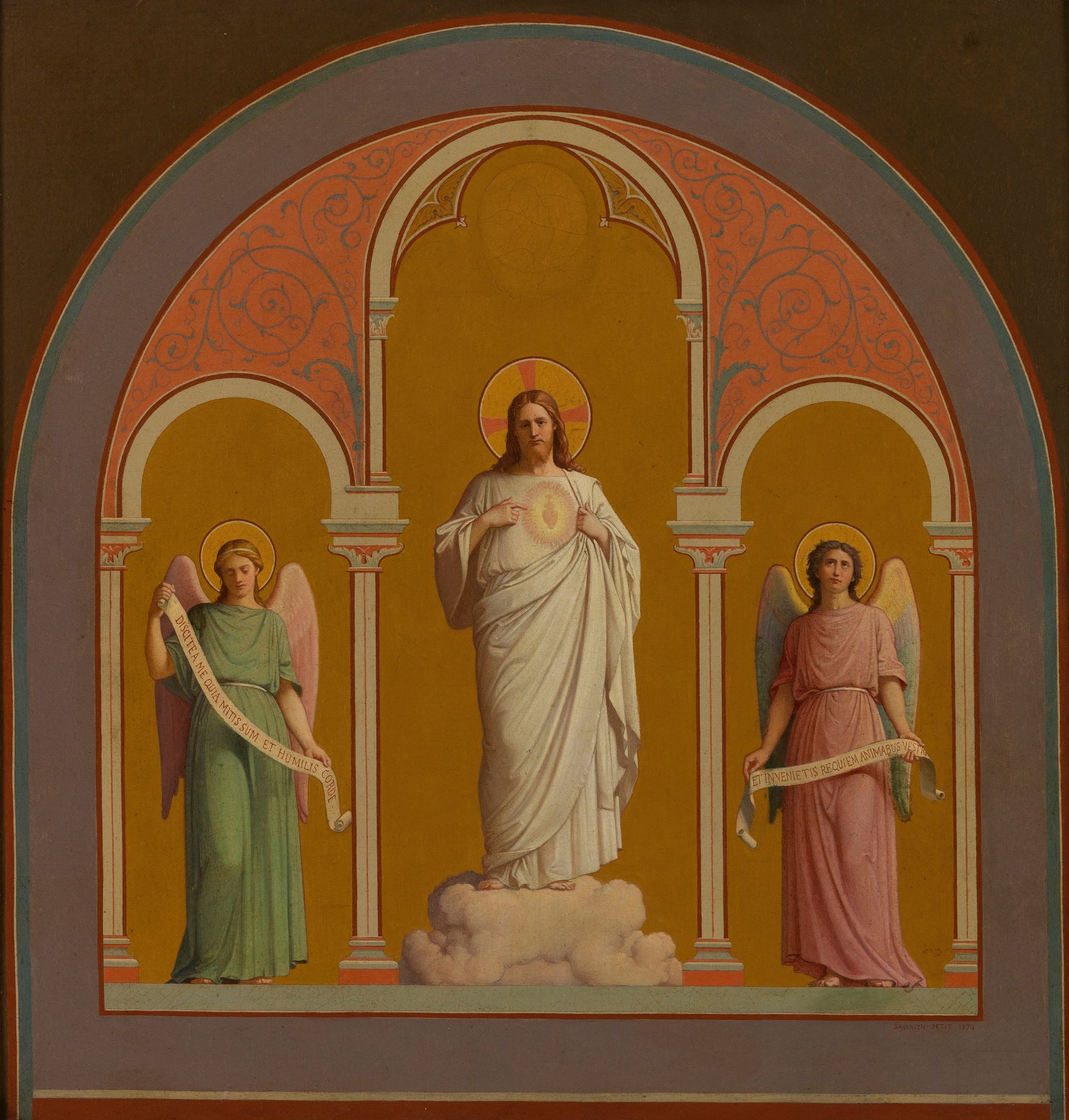 Please Subscribe or Donate to Help Keep This Site Free!