Details:
This panel, most likely one of five narrative scenes representing the Passion of Christ, comes from a now dismembered altarpiece. The central panel was undoubtedly a scene of the Crucifixion. Such carvings in alabaster were frequently painted in vibrant colors with added gilding. The flesh areas of the figures were often left unpainted, with the exception of villains and executioners whose faces were "blackened," as in this example, a convention that may derive from the medieval stage. English alabaster sculptures were in high demand throughout Europe during the 1300s and 1400s, and exported to Portugal, Spain, Scandinavia, Iceland, and other countries. A soft stone suitable only for interior sculpture, English alabaster was highly prized for its creamy translucency. Of the English quarries, those near Nottingham in the Midlands were the most active.
🙏🏽
This image is in the public domain.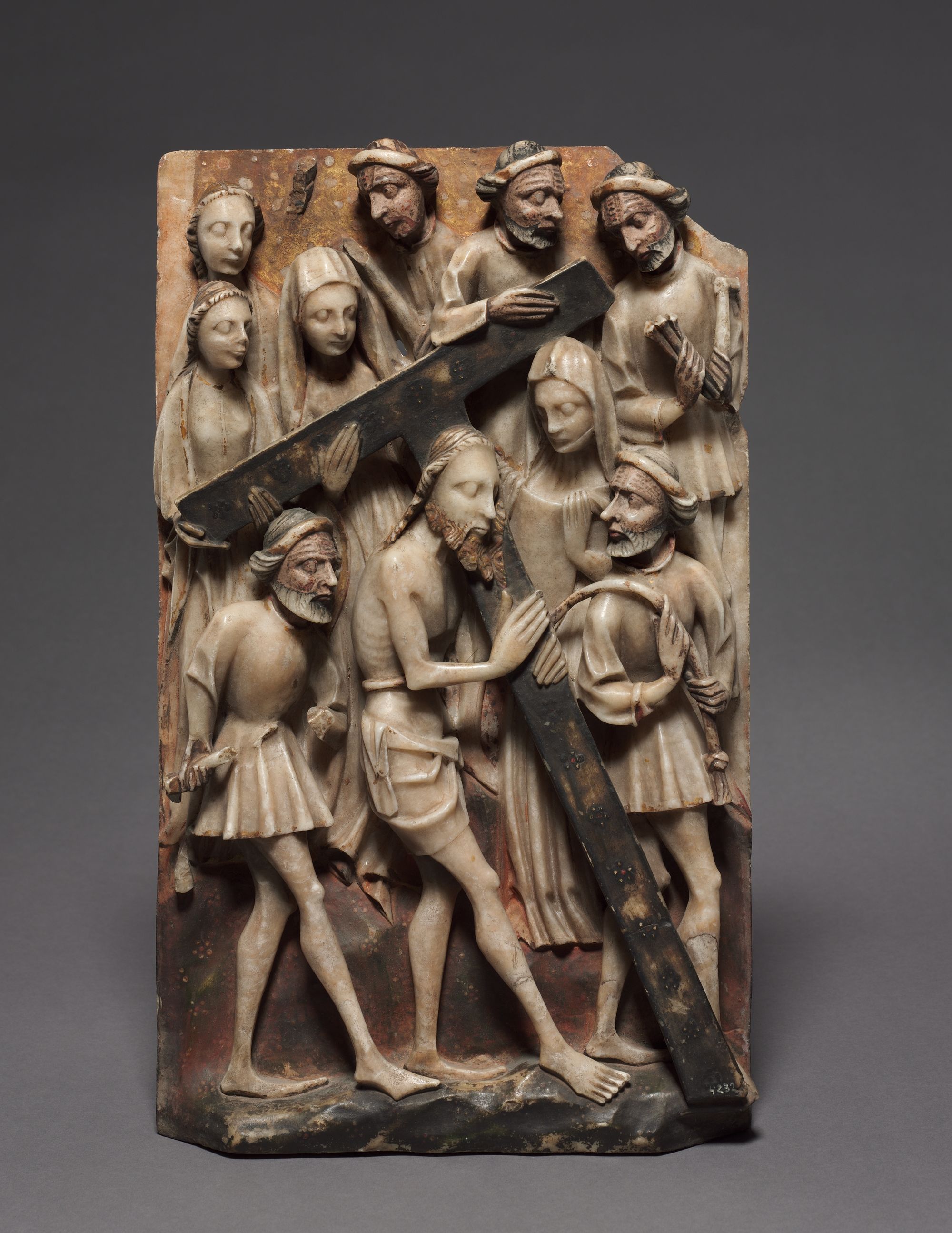 Please Subscribe or Donate to Help Keep This Site Free!