Details
The Allegory of the Battle of Lepanto (c. 1572, oil on canvas, 169 x 137 cm, Gallerie dell'Accademia, Venice) is a painting by Paolo Veronese. The lower half of the painting shows the events of the battle, whilst at the top a female personification of Venice is presented to the Virgin Mary, with Saint Roch, Saint Peter, Saint Justina, Saint Mark and a group of angels in attendance.
🙏🏽
This image is in the public domain.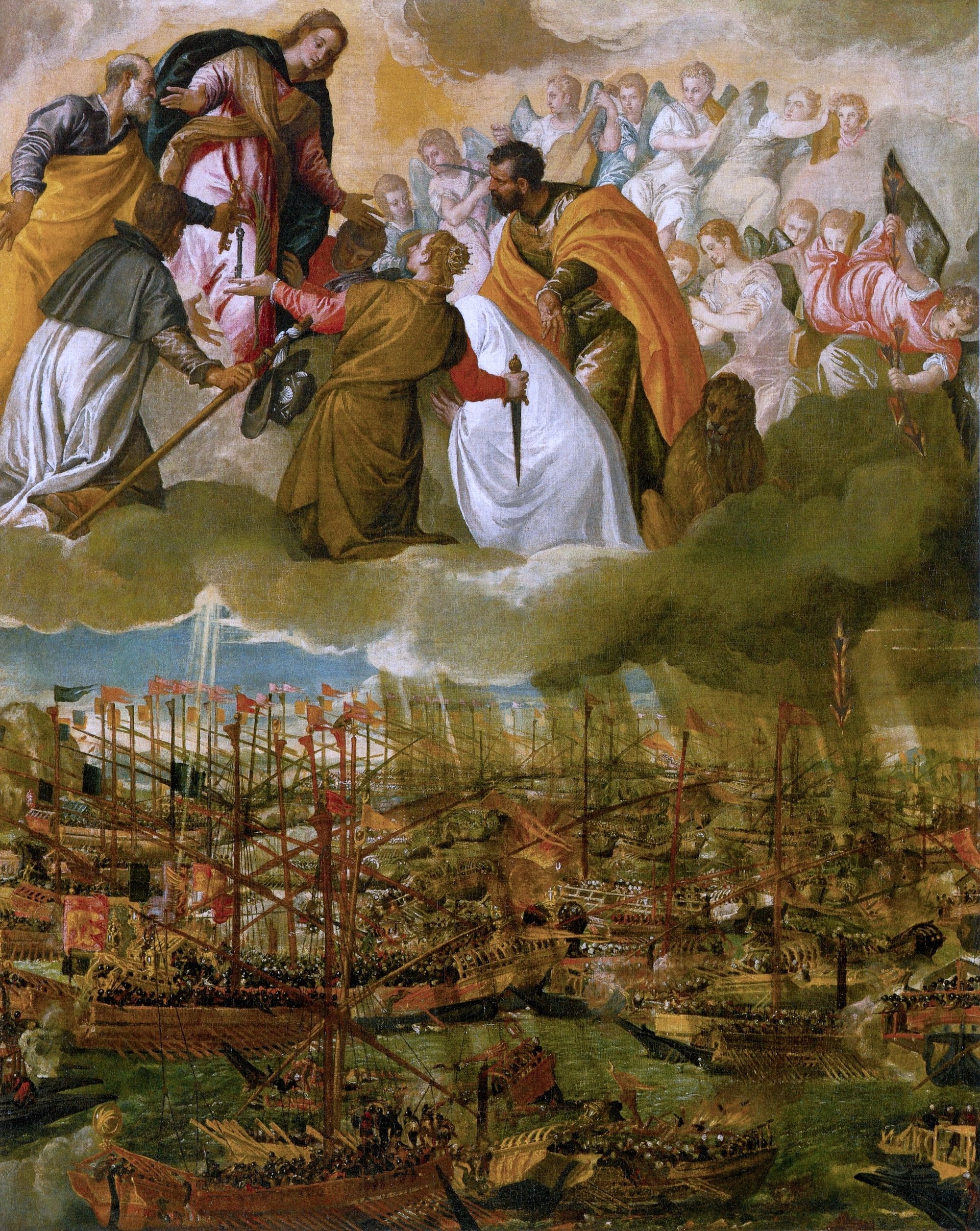 Please Subscribe or Donate to Help Keep This Site Free!