Details:
Tino da Camaino was an important and gifted sculptor who worked in Siena, Pisa, and Florence before being summoned to the Angevin court at Naples in 1323. He created a series of tomb sculptures there until his death in 1337. This pair of marble angels is thought to have been created either during the last years of Tino's life or by someone in his workshop after he died.
🙏🏽
This image is in the public domain.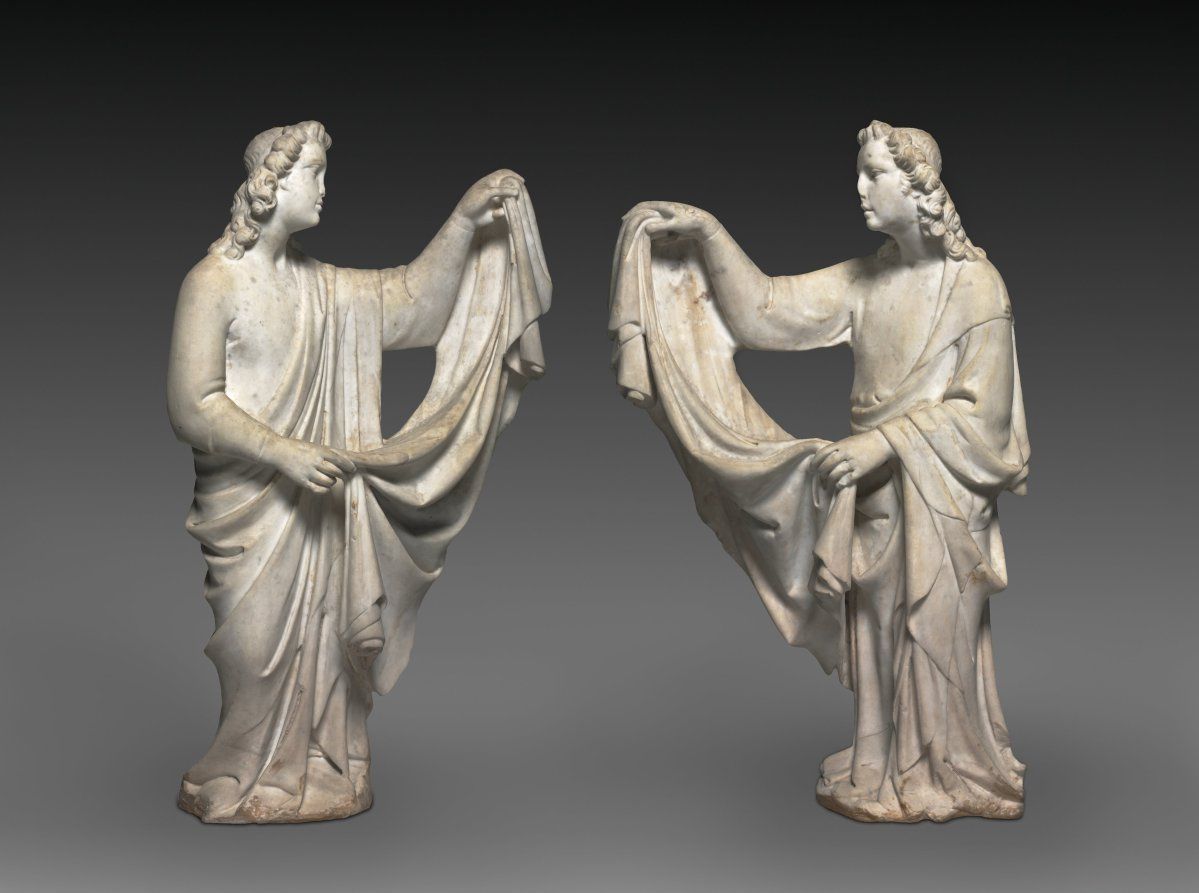 Please Subscribe or Donate to Help Keep This Site Free!