Three kings pay homage to the Christ Child, who in turn makes a sign of blessing. Jesus Christ, his mother the Virgin Mary, and Mary's husband Joseph have haloes and wear simple garments, while the Magi are dressed in exotic clothing and jewels and bear exquisite gifts. Caspar, bearded and bareheaded, presents the Christ Child with a rare Chinese cup, made of delicate porcelain and filled with gold coins. Melchior, the younger, bearded king behind Caspar, holds a Turkish censer for perfuming the air with incense; on the right, Balthasar the Moor carries a covered cup made of agate.
Andrea Mantegna's composition of figures and objects compressed within a shallow space was based on his study of ancient Roman reliefs. He used a neutral background and sharply defined details to focus the viewer's attention on the kings' adoration of Christ.
Free Downloads Below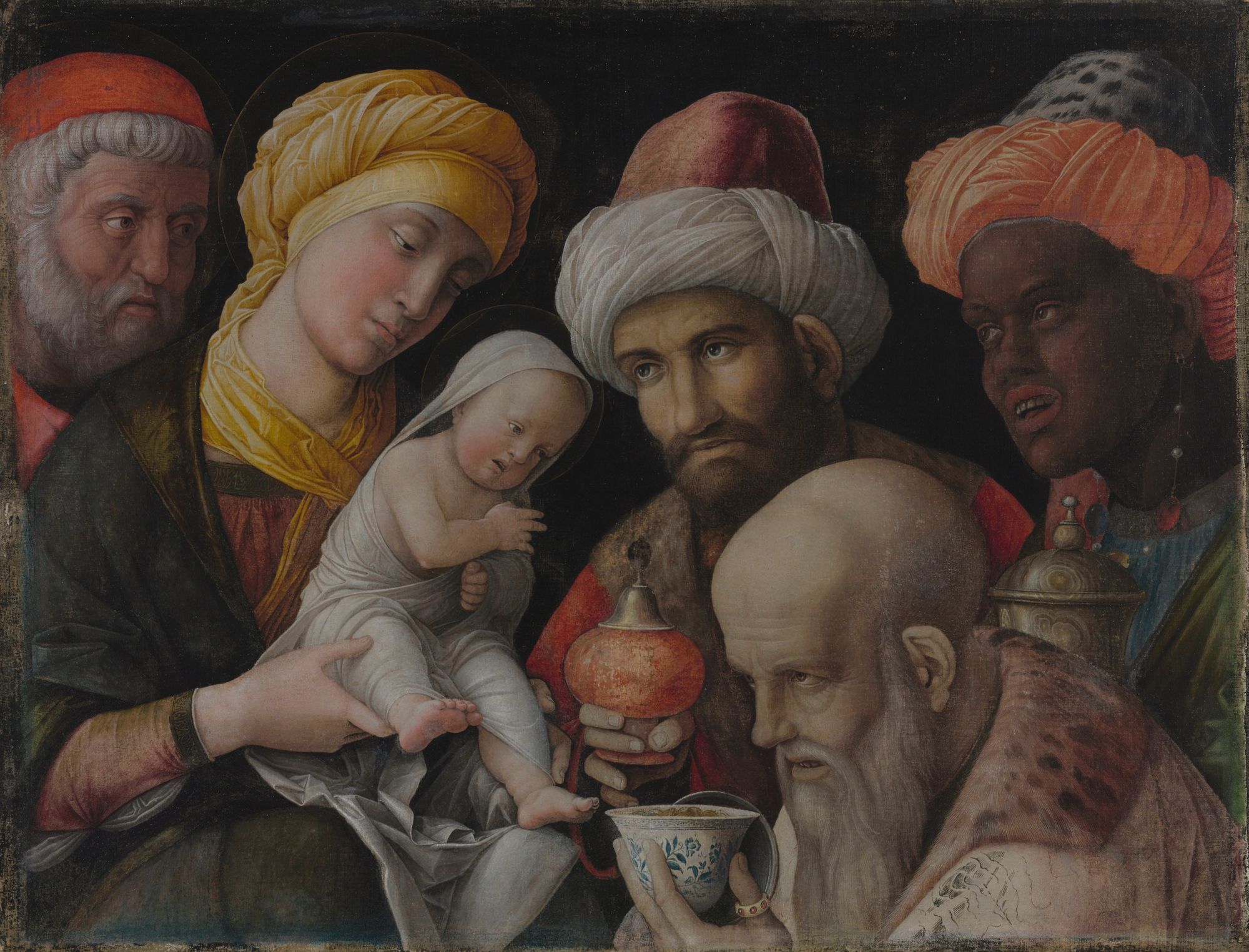 Please Subscribe or Donate to Help Keep This Site Free!