The Franciscan Church of the Annunciation (Slovene: Frančiškanska cerkev Marijinega oznanjenja or commonly Frančiškanska cerkev) is a Franciscan church located on Prešeren Square in Ljubljana, the capital of Slovenia. It is the parish church of Ljubljana - Annunciation Parish. Its red colour is symbolic of the Franciscan monastic order. Since 2008, the church has been protected as a cultural monument of national significance of Slovenia.
Built between 1646 and 1660 (the bell towers following later), it replaced an older church on the same site. The early-Baroque layout takes the form of a basilica with one nave and two rows of side-chapels. The Baroque main altar was executed by the sculptor Francesco Robba. Many of the original frescoes were ruined by the cracks in the ceiling caused by the Ljubljana earthquake in 1895. The new frescoes were painted in 1936 by the Slovene impressionist painter Matej Sternen.
Free Downloads Below
ATTRIBUTION REQUIRED: By Bob Ramsak - CC BY-SA 4.0,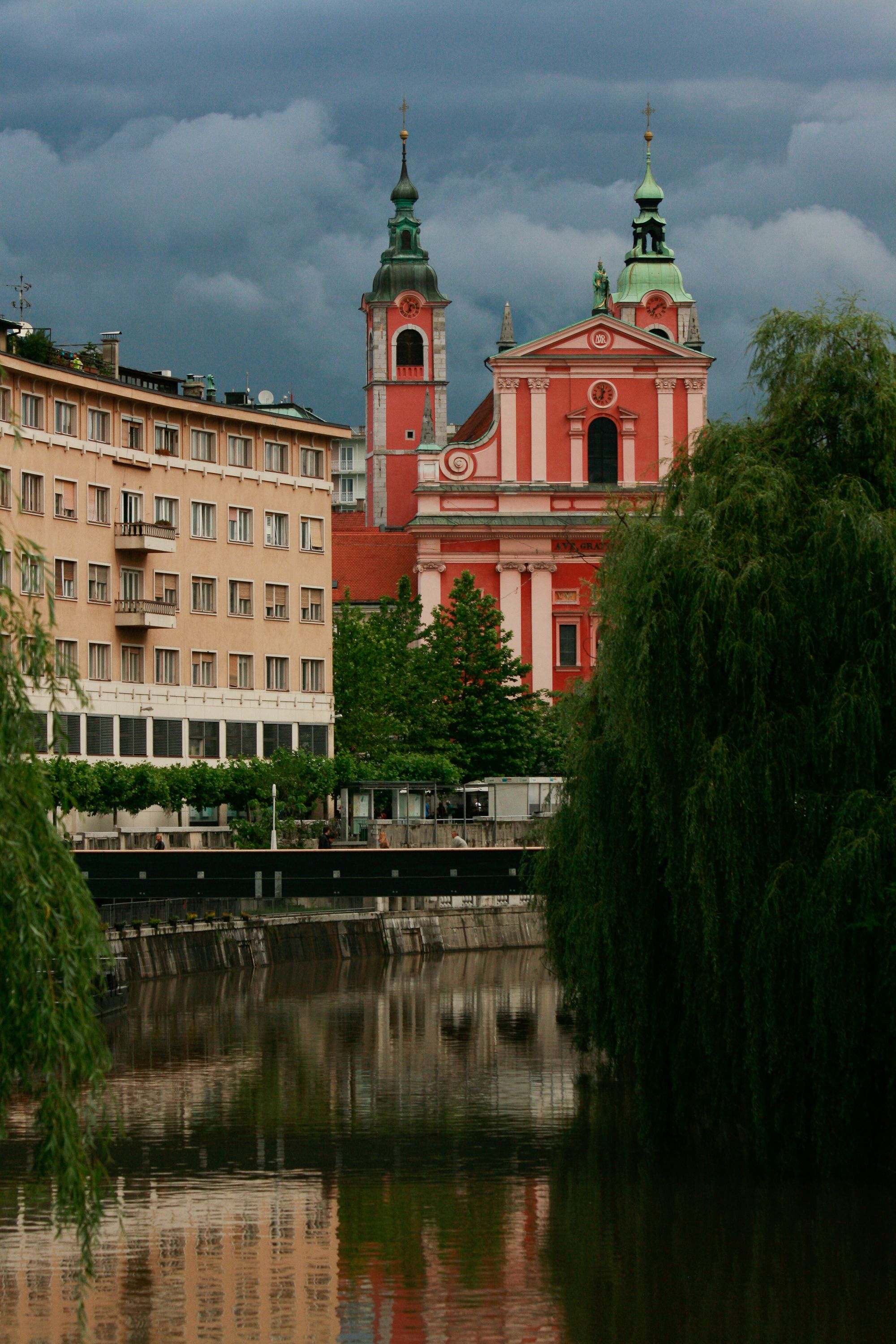 Please Subscribe or Donate to Help Keep This Site Free!