The crucifixion of Jesus occurred in 1st-century Judea, most likely in either AD 30 or AD 33. Jesus' crucifixion is described in the four canonical gospels, referred to in the New Testament epistles, attested to by other ancient sources, and is established as a historical event confirmed by non-Christian sources.
The presence of the Virgin Mary under the cross has in itself been the subject of Marian art, and well known Catholic symbolism such as the Miraculous Medal and Pope John Paul II's Coat of Arms bearing a Marian Cross. And a number of Marian devotions also involve the presence of the Virgin Mary in Calvary, e.g., Pope John Paul II stated that "Mary was united to Jesus on the Cross". Well known works of Christian art by masters such as Raphael, and Caravaggio depict the Virgin Mary as part of the crucifixion scene.
Free Downloads Below
Creative Commons Copyright info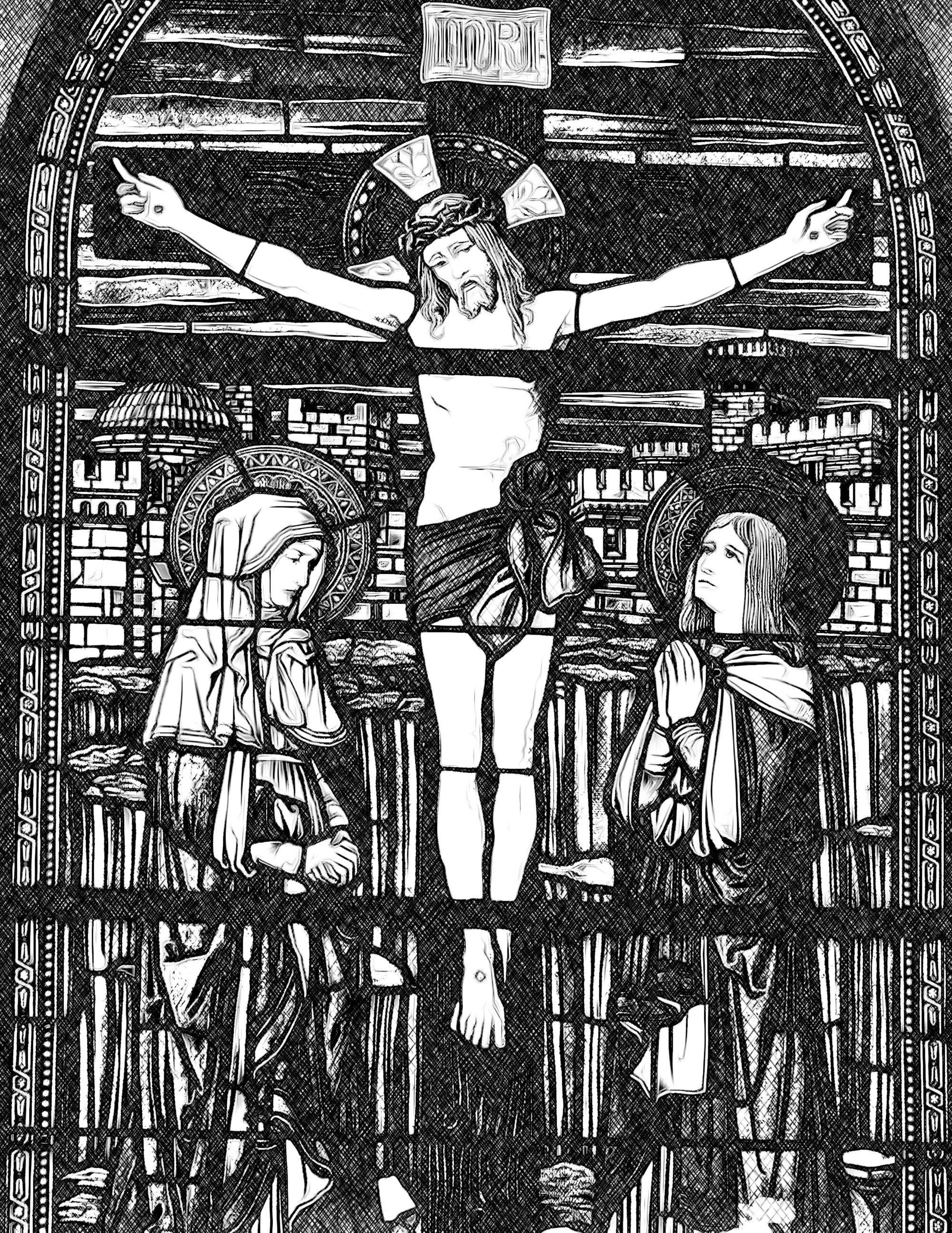 Please Subscribe or Donate to Help Keep This Site Free!