Details
Although Orthodox Christianity has been practiced in the highlands of Ethiopia since the 4th century, this elaborate triptych is rendered in the courtly First Gonderine style, which flourished during the reign of King Iyyasu I (1682–1706) and incorporated bold, richly decorated forms and figures. With its central panel featuring the Virgin Mary and child Jesus flanked by archangels Gabriel and Michael, this icon reflects the popularity of Marian worship within the Ethiopian liturgy.
🙏🏽
This image is in the public domain.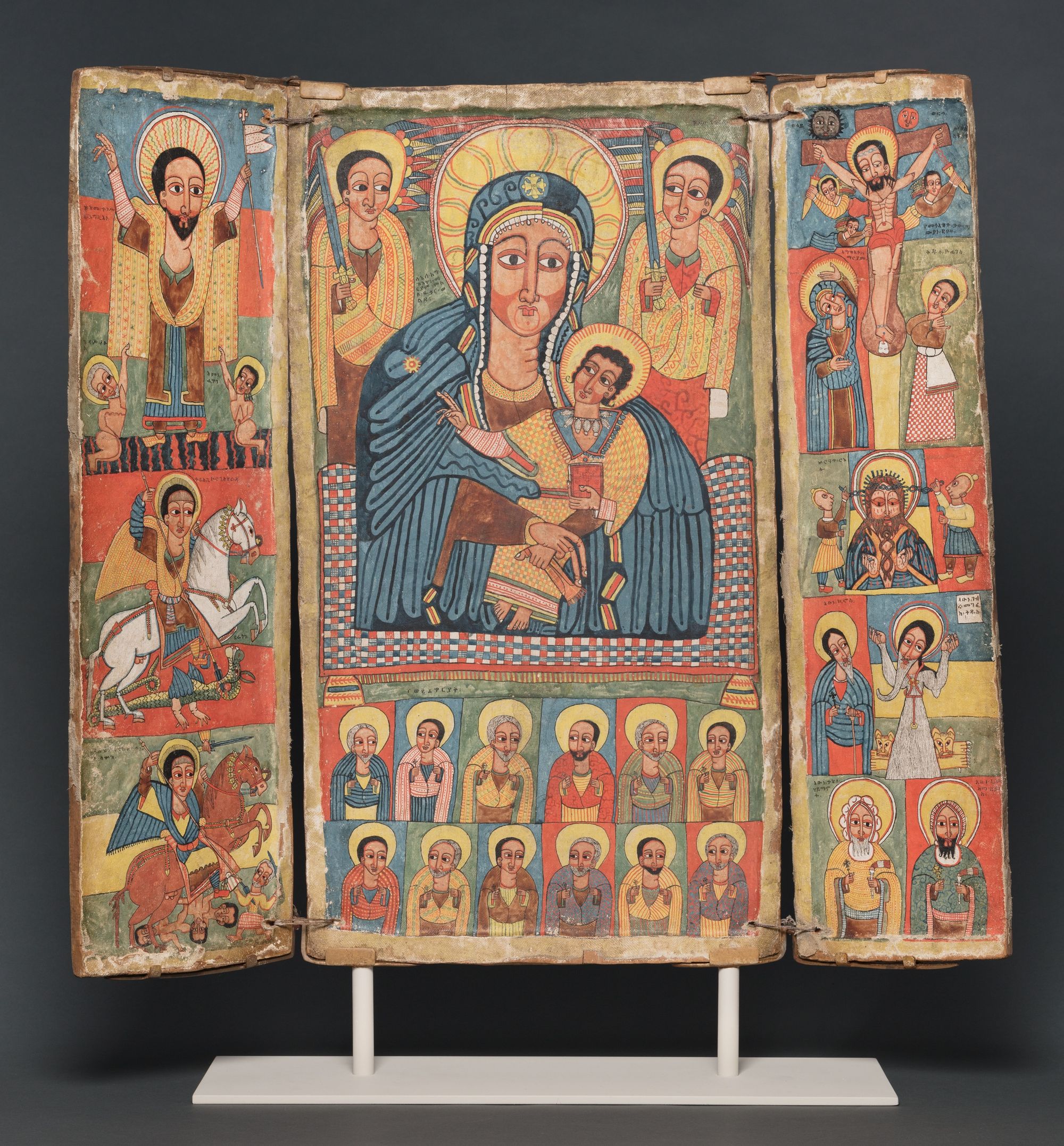 Please Subscribe or Donate to Help Keep This Site Free!