This image shows the Virgin Mary and Child Jesus. The apple held by the Christ alludes to the Virgin's status in Catholic theology as the "New Eve," who, by birthing the son of God participated in the possibility of the redemption of humankind from the stain of Eve's original sin.
Original image by Martin Schongauer, 15th century.
Free Downloads Below
Image by sdcason.com - CC BY-SA 4.0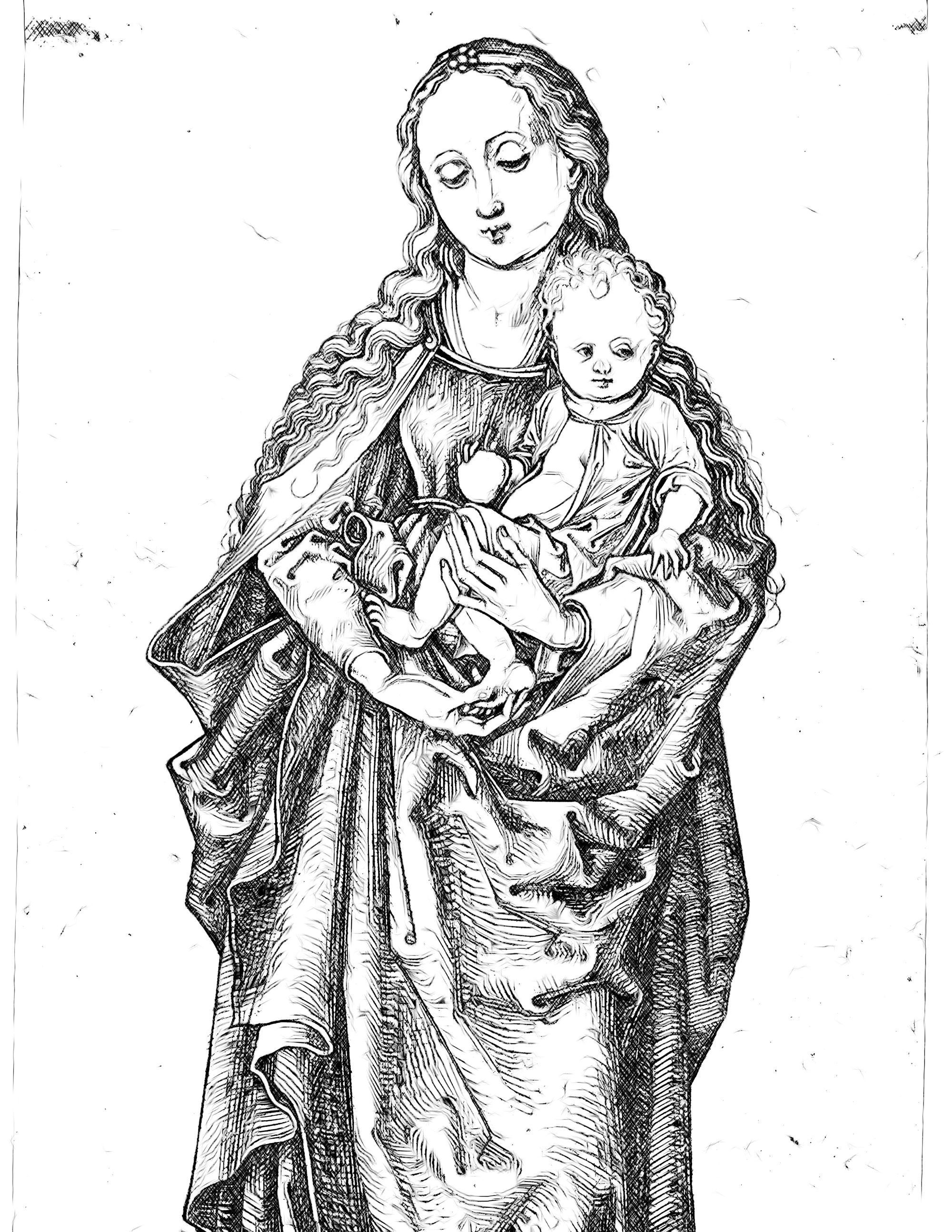 Please Subscribe or Donate to Help Keep This Site Free!