Please Subscribe or Donate to Help Keep This Site Free!
Martin Schongauer engraved several variations of the Crucifixion, often inspired by fifteenth-century Netherlandish paintings of the same subject. Here, upon a realistic landscape, the exaggeratedly thin and emaciated body of Christ hangs on the cross.The Virgin Mary and Saint John the Evangelist are mourning Christ's death at each side of the cross. Four hovering angels catch the blood from Christ's wounds and collect it in chalices. At the bottom of the cross, a bone and the skull of Adam, lie on the ground, and allude to Golgotha, the site of Christ's crucifixion, believed to be the spot where Adam died. The development of early printing methods during the fifteenth century offered more people personal devotional images that were previously limited to less affordable media, like paintings, sculptures, or illuminated manuscripts. Images of the Crucifixion functioned as devotional tools meant to help the faithful to meditate on Christ's suffering, sacrifice, and the redemption of humanity.
The collecting of Christ's blood in chalices by the angels in this composition refers directly to transubstantiation, or conversion of the Eucharistic elements into the body and blood of Christ during Roman Catholic mass.
Free Downloads Below
Image by sdcason.com - CC BY-SA 4.0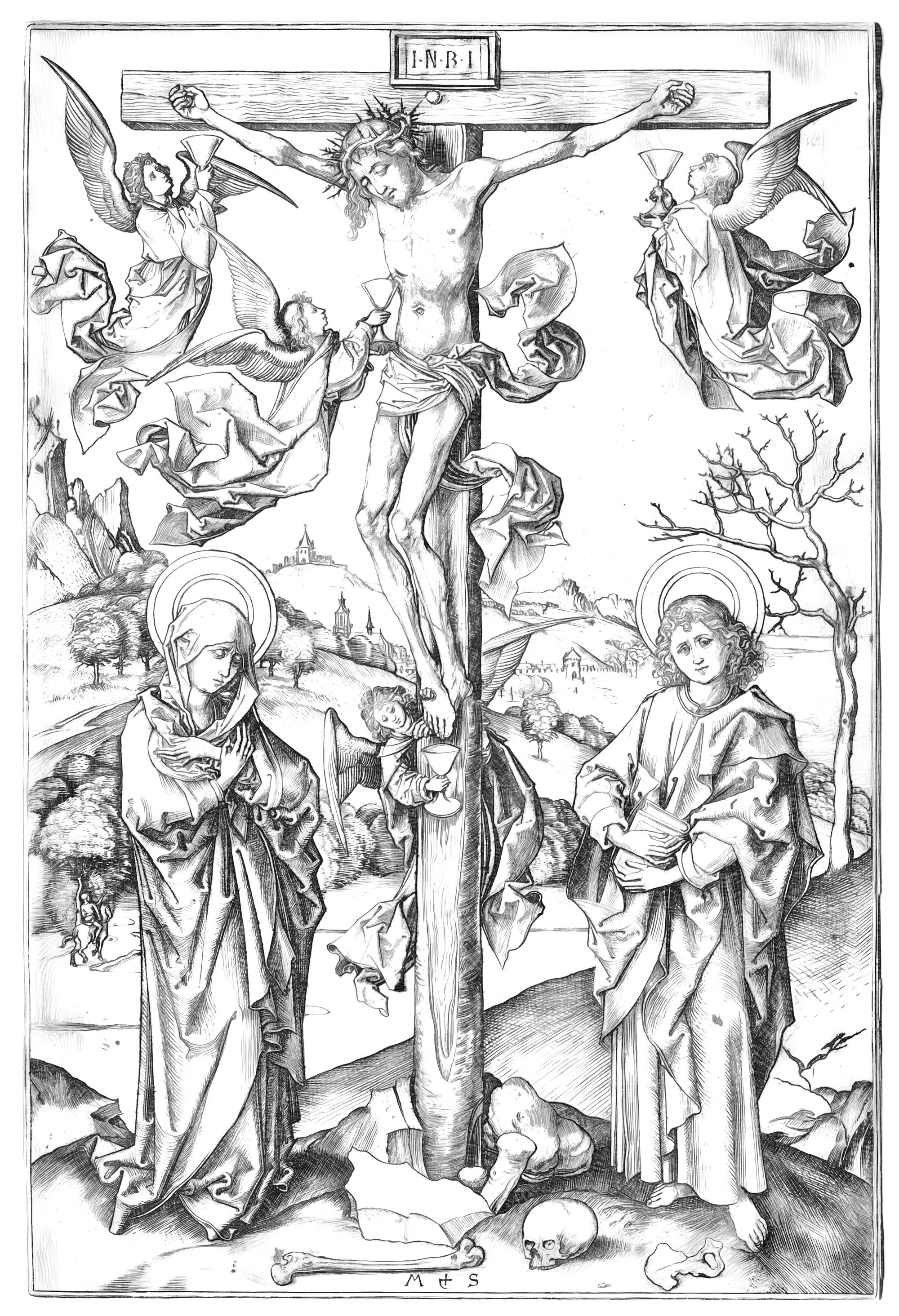 Please Subscribe or Donate to Help Keep This Site Free!