The story of Tobias and the angel Raphael are from The Book of Tobit which is a book of scripture that is part of the Catholic and Orthodox biblical canons. It was recognized as canonical by the Council of Hippo (in 393), the Councils of Carthage of 397 and 417, and the Council of Florence (in 1442), and confirmed in the Counter-Reformation by the Council of Trent (1546).
The painter: Andrea Locatelli (19 December 1695 – 19 February 1741) was an Italian painter of landscapes (vedute). Locatelli was born in Rome in 1695, as stated by him at the base of a self-portrait drawing he made for Nicola Pio in 1723. Andrea was the son of Giovanni Francesco Locatelli. He studied under his father until 1708 and then under Monsù Alto who specialized in marine scenery. In 1712, he along with Paolo Anesi became students of Bernardino Fergioni, also a marine genre specialist. By 1723, at 28 years old, he was referred to by Pio as a master.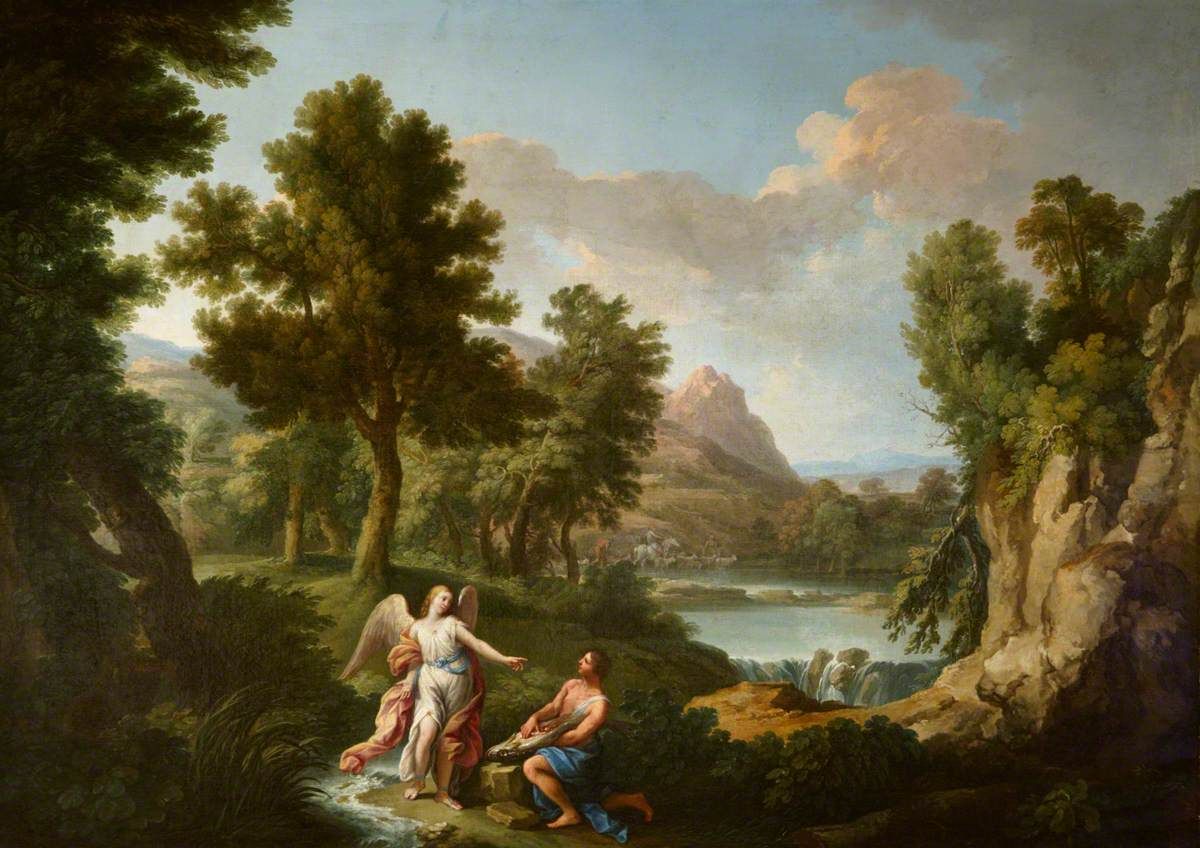 Please Subscribe or Donate to Help Keep This Site Free!