St. Michael is one of the principal angels; his name was the war-cry of the good angels in the battle fought in heaven against the enemy and his followers. Four times his name is recorded in Scripture
The Painter: Guido Reni (4 November 1575 – 18 August 1642) was an Italian painter of the Baroque period, although his works showed a classical manner, similar to Simon Vouet, Nicholas Poussin, and Philippe de Champaigne. He painted primarily religious works, but also mythological and allegorical subjects. Active in Rome, Naples, and his native Bologna, he became the dominant figure in the Bolognese School that emerged under the influence of the Carracci.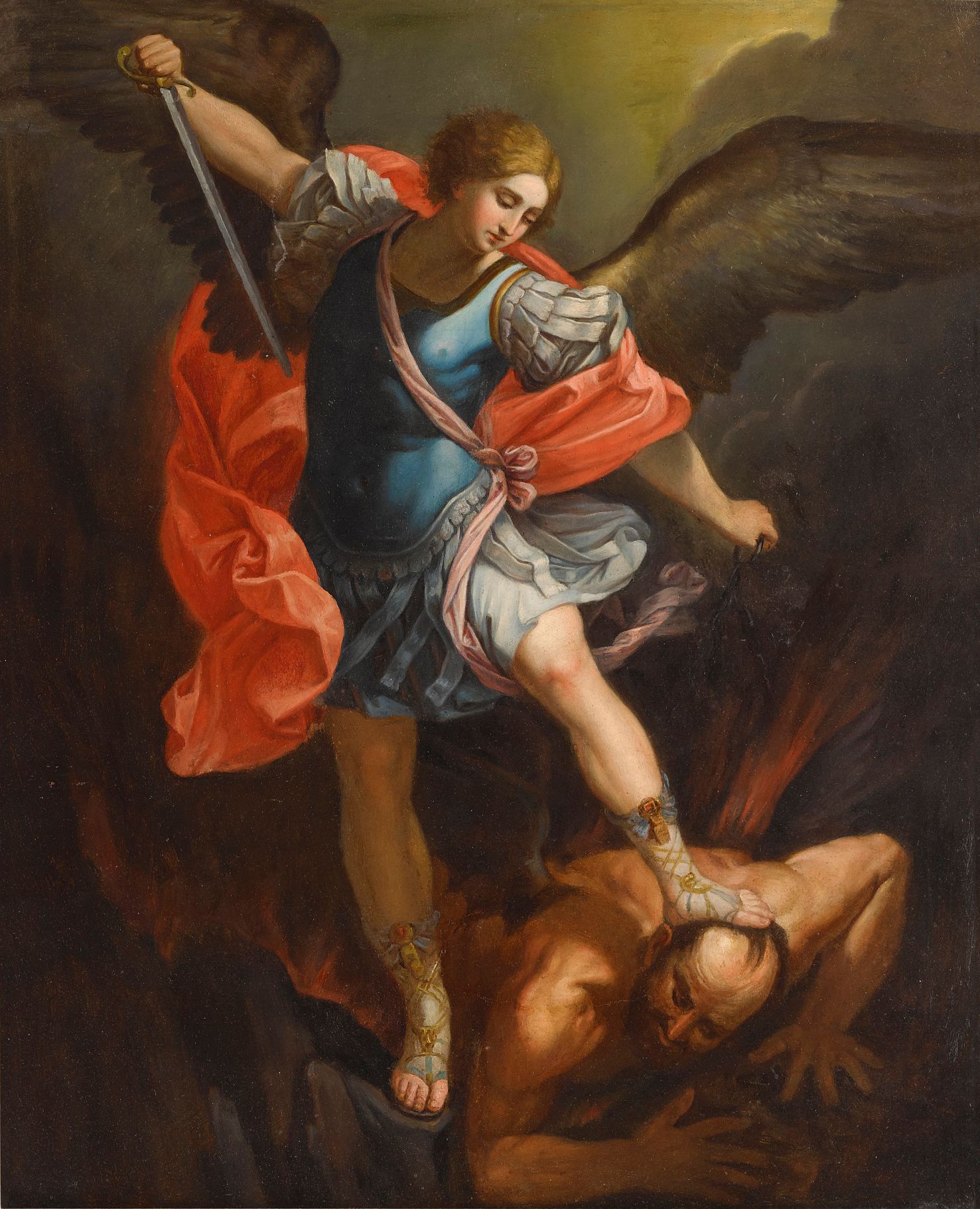 Please Subscribe or Donate to Help Keep This Site Free!