In this depiction of Christ's arduous journey to his own crucifixion, Domenichino situates Christ at the forefront of the composition, gazing sorrowfully out at the viewer. Christ's oppression and the cruelty of his tormentors are emphasized by the crowded composition, in which the figures seem to bear down upon the heavy cross that pins Christ to the ground. A Roman soldier in armor and sandals leads the procession and gestures with a baton at Simon of Cyrene, who tries to assist the fallen Christ. Behind them, another soldier tugs sharply on the rope tied around the prisoner's body and raises his right arm to whip his back. Shocked faces from the civilian throng that accompanied Christ to Calvary are visible between the soldier's legs.
Copper plates were popular as a painting support in seventeenth-century Italy. Domenichino's teachers, Denys Calvaert and, later, the Carracci family, made considerable use of the material, as did his Emilian contemporaries, Guido Reni and Guercino. The smooth, non-absorbent surface of copper facilitated artists in achieving meticulous detail and highly-saturated color on a small scale, as illustrated in this composition.
Free Downloads Below
This image is in the public domain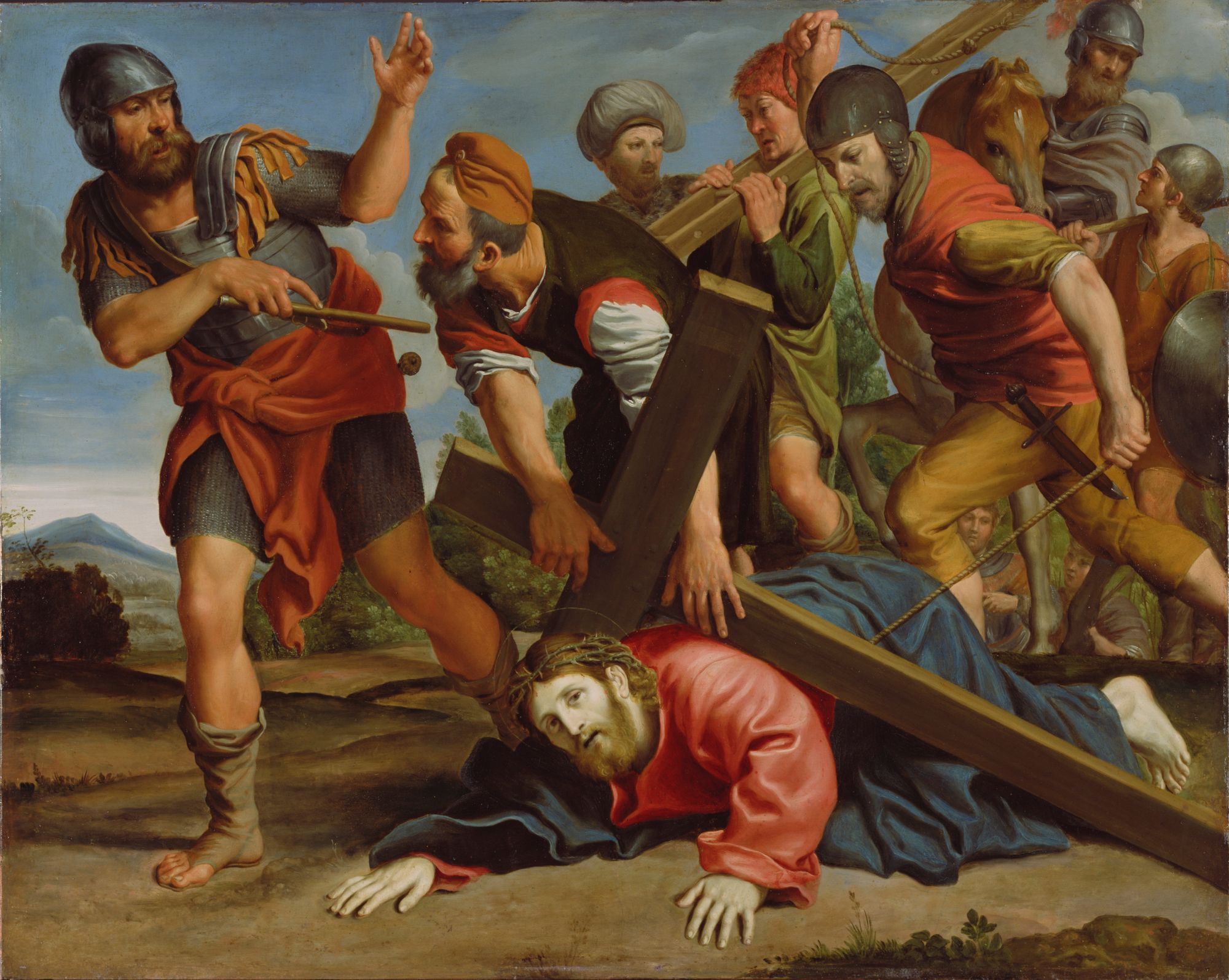 Please Subscribe or Donate to Help Keep This Site Free!