James the Great, also known as James, son of Zebedee or as Saint James the Greater, was one of the Twelve Apostles of Jesus according to the New Testament. Saint James is the patron saint of Spain and, according to tradition, his remains are held in Santiago de Compostela in Galicia. Wikipedia
This image was originally drawn by Ludolph Büsinck in the 17th century.
Free Downloads Below
Image by sdcason.com - CC BY-SA 4.0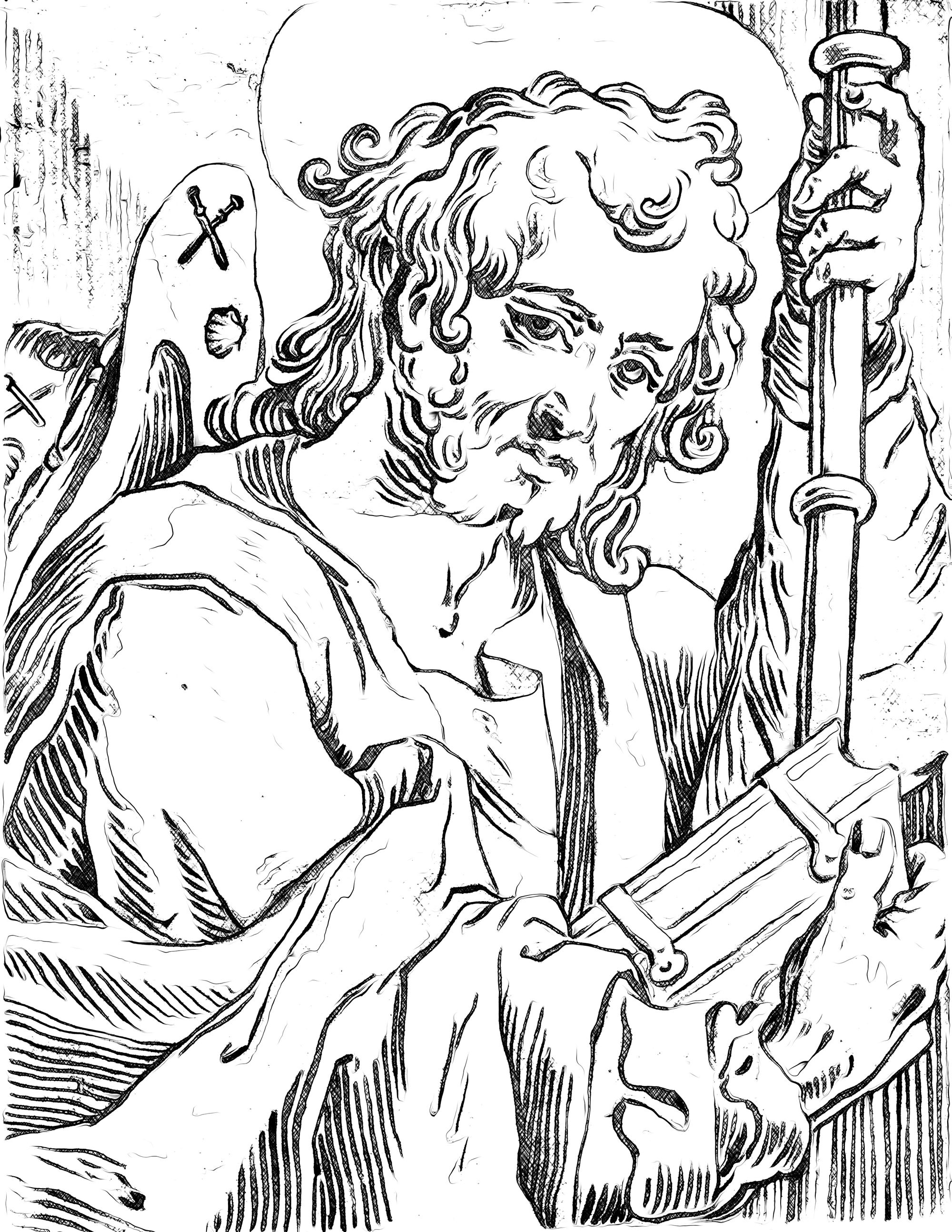 Please Subscribe or Donate to Help Keep This Site Free!