DID YOU KNOW?
The crown worn by God in this painting resembles a papal tiara, last used by a Catholic pope in 1964.
DESCRIPTION
This vividly colored altarpiece was made in Antwerp, the center of religious learning in Catholic Flanders. In the mid-1500s when the Catholic Church mounted a defense against the spread of Protestant reforms, known as the Counter-Reformation, it encouraged the production of religious images that promoted Catholic doctrine, offering opportunities for artists like Rubens, Van Dyck, and Van Balen. Van Balen's painting depicts the traditional theme of the Trinity, with God the Father holding the dead Christ and the dove of the Holy Spirit hovering above. Unusually, God wears the purple papal tiara, intended to emphasize the pope's role as God's true representative on earth. Encircling the figures of the Trinity are angels holding the instruments of Christ's Passion. On the clasp of God's elaborate cape is a small figure of Saint Barbara, perhaps a clue to the original location of the work in a chapel dedicated to her.
Free Downloads Below
This image is in the public domain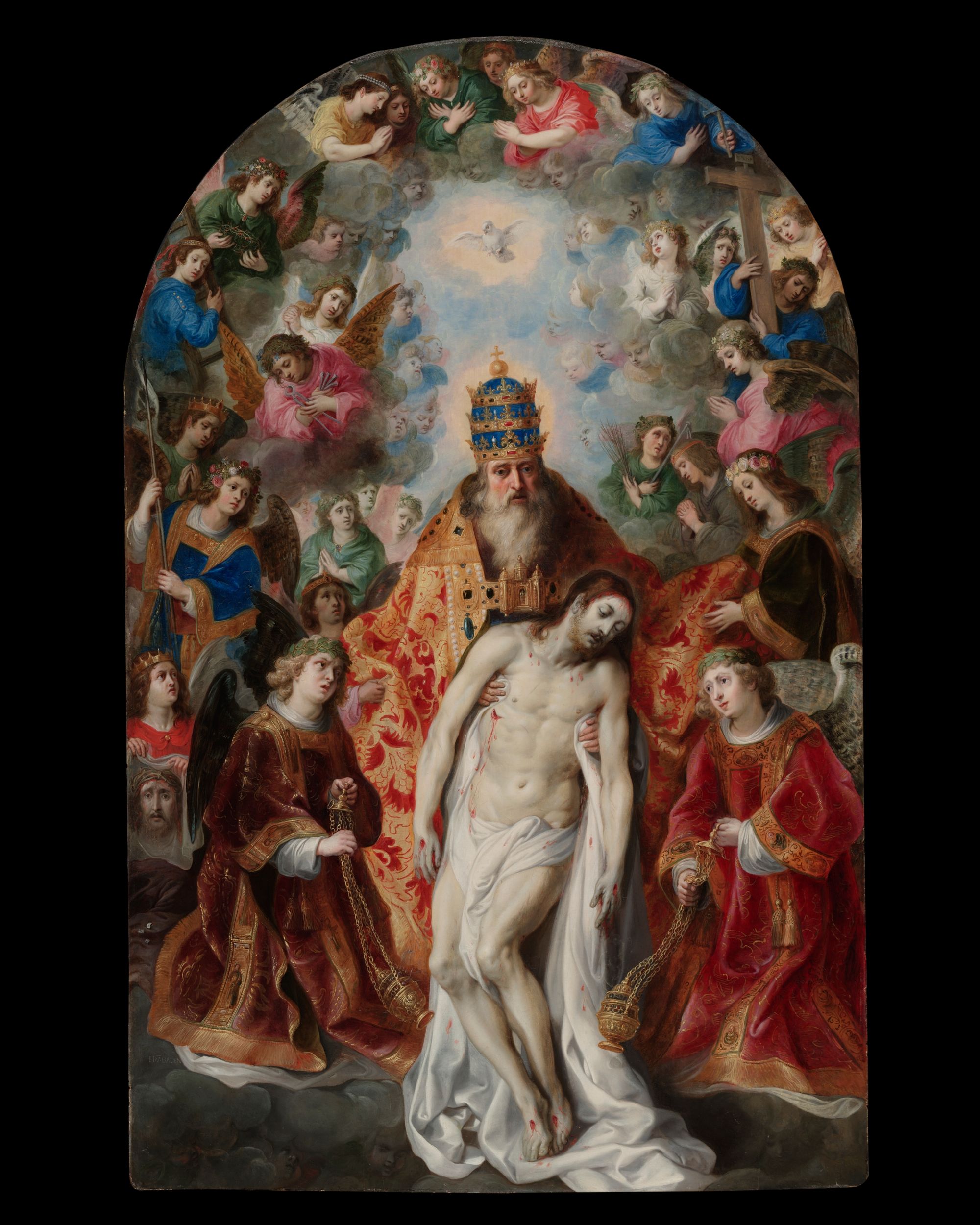 Please Subscribe or Donate to Help Keep This Site Free!