Details:
This painting depicts the biblical story of the Supper at Emmaus, when the disguised, resurrected Christ suddenly reveals himself to two astonished disciples as they all sit down to dinner. The artist has painted the figures' hands and the objects on the table meticulously, but leaves other details vague, including the background drapery, in order to heighten the unfolding drama.
🙏🏽
This image is in the public domain.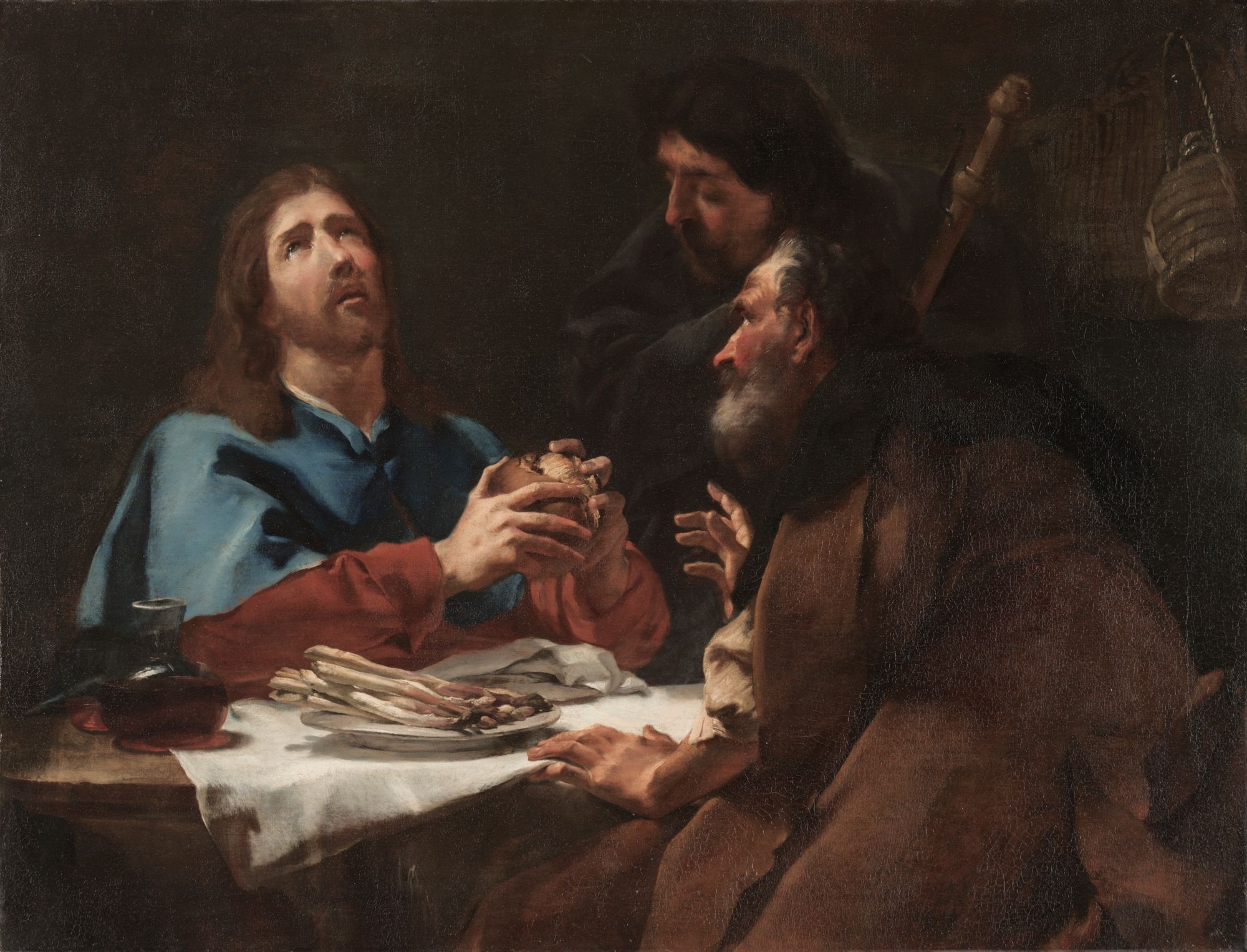 Please Subscribe or Donate to Help Keep This Site Free!