Details:
This is an image from Act V of the play Lucifer, wherein Michael speaks to Lucifer before he attempts to fight and overtake heaven.
Upon his shield, till Michael comes before Him, clad in glittering armor, like a God Amid a ring of suns: "Cease, Lucifer I Give God the victory. Lay down your arms And standard; yield to God. Come, lead away This wicked crew, this impious horde. Or else, Beware thy head!" Thus shouts he from on high."
Lucifer It is an influential and controversial work by Joost van den Vondel (1587-1679), the colossus of Dutch literature, regarded as a major influence on Milton's Paradise Lost. In the story, Lucifer returns from Eden, his wings singed by the beauty of Adam and Eve's world, longing for the pleasures of their flesh.
The artist, Johannes Josephus Aarts was a Dutch painter, illustrator, lithographer, engraver, etcher, writer, academic teacher and director, lecturer, sculptor and book-cover designer.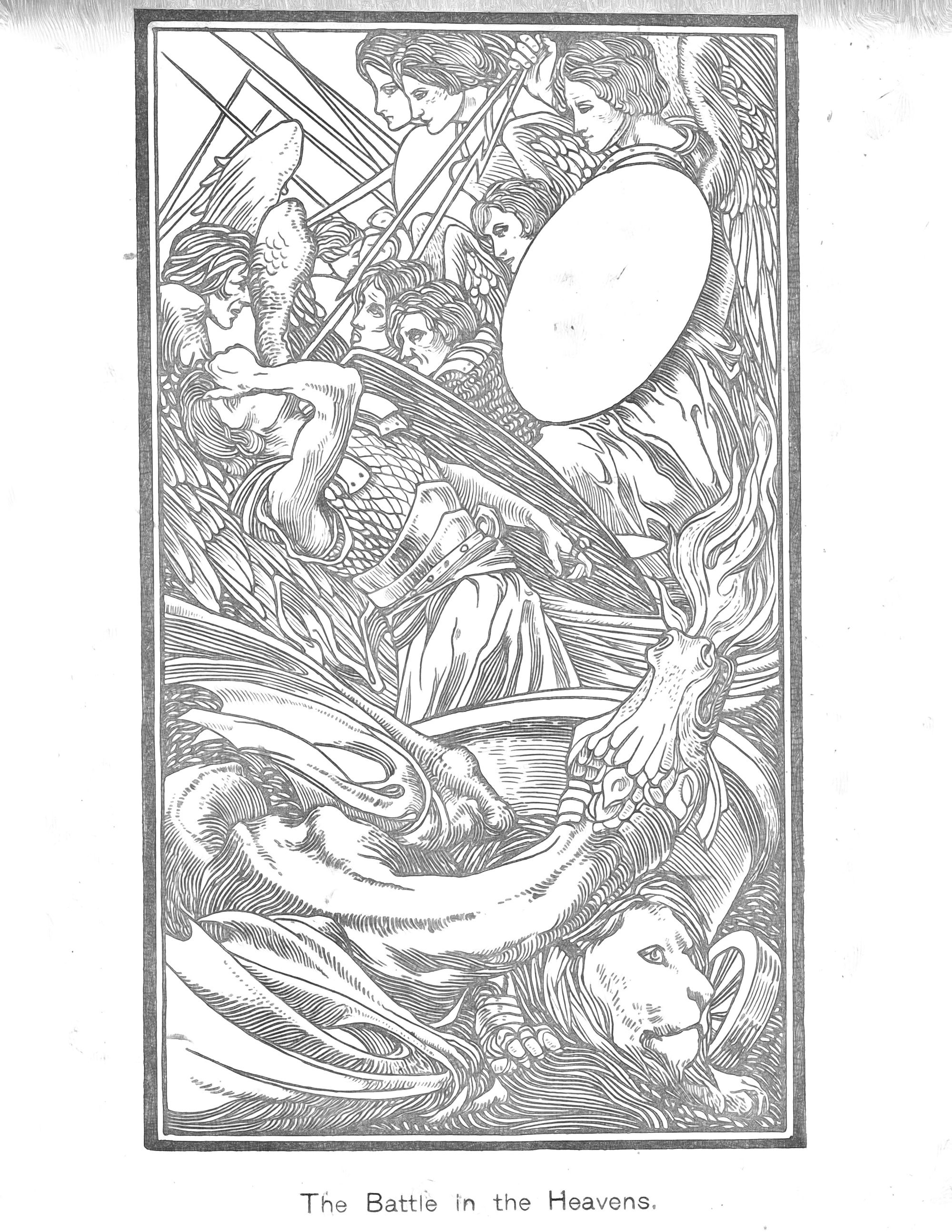 Please Subscribe or Donate to Help Keep This Site Free!