This folding altarpiece depicts Saint Francis receiving the stigmata on the left and an angel crowning Saints Cecilia and Valerian with floral wreaths on the right. Delphine de Signe, an aristocrat living at the court of Naples in the early 1300s, had sworn a vow of virginity. Despite this, a marriage was arranged between her and Elzéar de Sabran, also a member of the court. Elzéar was a deeply religious youth, and Delphine was able to convert him to chastity by recounting the legends of Cecilia and Valerian, early Christian martyrs who took a vow of celibacy for their spiritual beliefs. Although they suffered from family opposition, Delphine and her husband remained devoted to one another and honored their common vow.
Free Downloads Below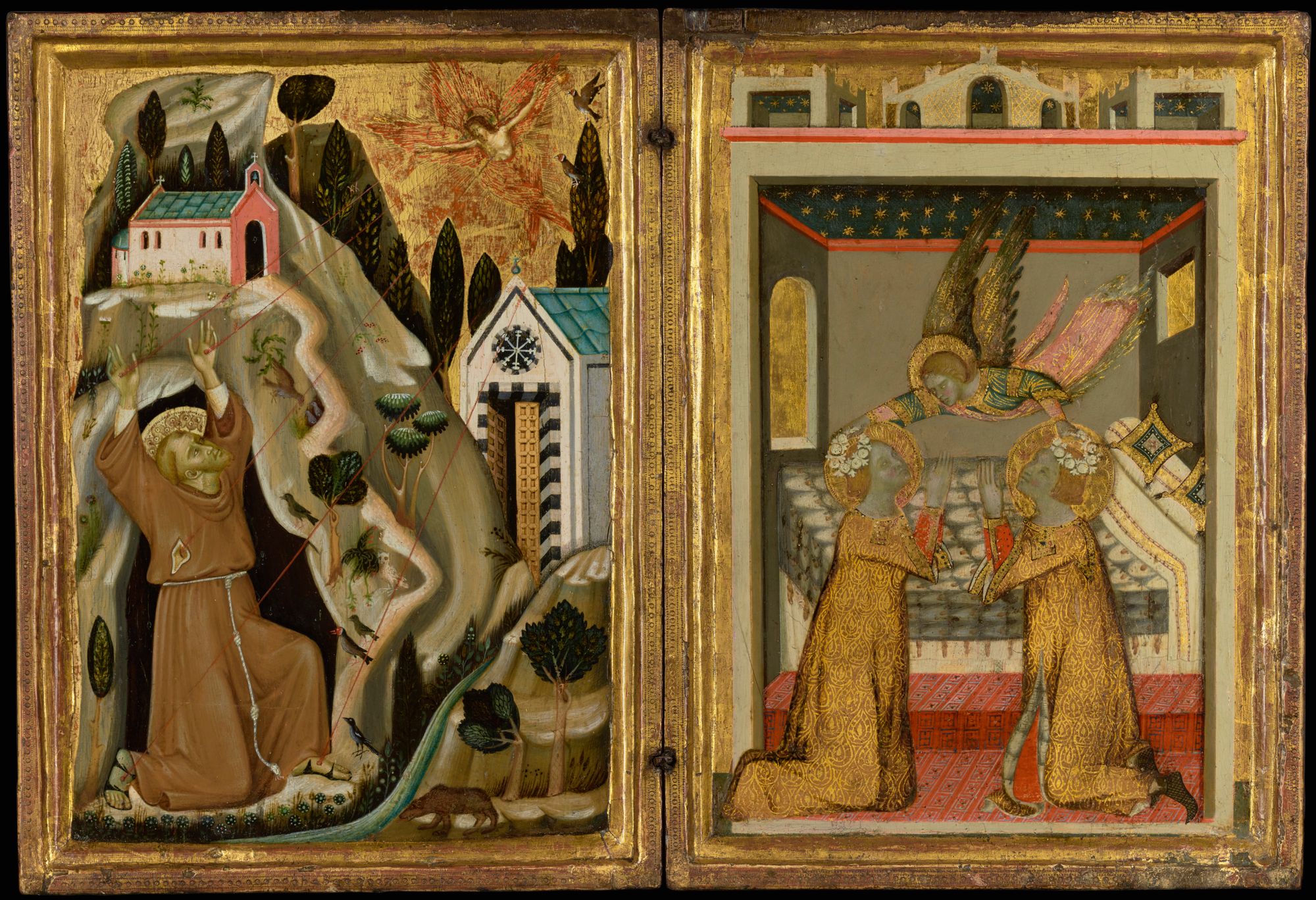 Please Subscribe or Donate to Help Keep This Site Free!