Details:
The Flight into Egypt is a biblical story in which Joseph, Mary, and the infant Jesus flee to Egypt to escape the persecution of King Herod. The story is often depicted in art, typically showing Mary riding a donkey with Joseph and the baby Jesus, sometimes accompanied by angels. The theme of the Flight into Egypt was popular in medieval and Renaissance art, and it continues to be a subject for artists today. In art, the Flight into Egypt is often used as a symbol of the holy family's protection and the power of faith.
Jean-Honoré Fragonard was an 18th-century French painter and printmaker known for his rococo style and his playful, romantic paintings and drawings. He was a prolific artist who worked in a variety of media, including oil painting, watercolor, and pastel. Fragonard is best known for his genre scenes and portraits, which often depict scenes of love and romance. He was a member of the Royal Academy of Painting and Sculpture in Paris and was a contemporary of other famous French artists such as Jean-Baptiste Greuze and François Boucher.
🙏🏽
This image is in the public domain.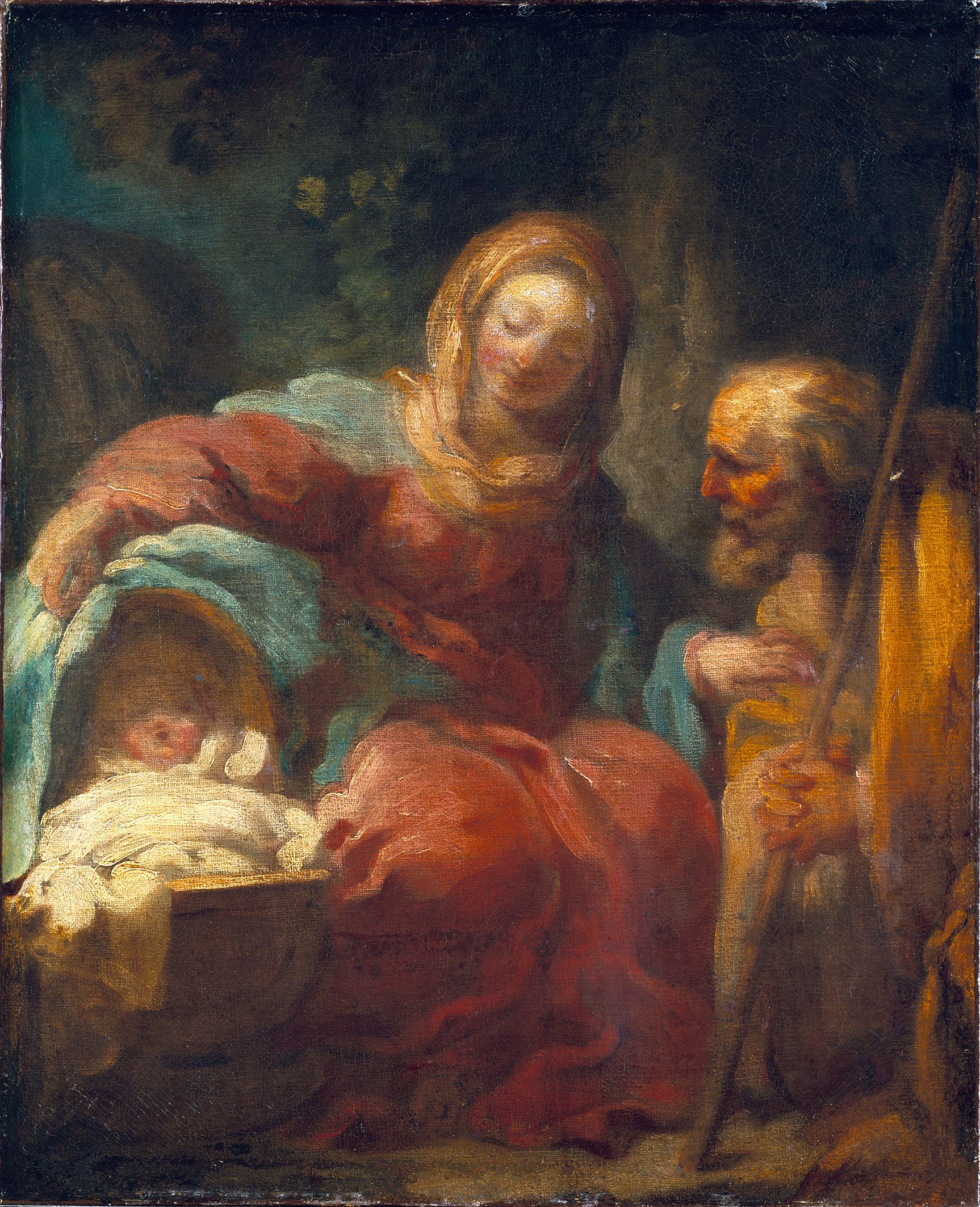 Please Subscribe or Donate to Help Keep This Site Free!