Please Subscribe or Donate to Help Keep This Site Free!
With remorse and anguish because he has just betrayed Jesus, the apostle Peter clasps his hands and closes his eyes, clearly in torment. His deeply carved facial features and furrowed brow express his spiritual pain, as do the sway of his body and the turbulent, swirling drapery. Behind this dominating figure, sculptor Christoph Daniel Schenck included background scenes. On the left through a window, Roman soldiers torment Jesus, while on the lower right, amplifying the context of Peter's guilt, Peter denies knowing Jesus in the midst of a group of soldiers. Above, a cock stands on a ledge, referring to Jesus' prophecy that Peter would deny him three times before the cock crowed. By carving these background scenes in low relief and in smaller scale, the artist focused attention on Peter as a penitent in a moment of confession and internal transformation. The panel depicting spiritual change and its pair, the Conversion of Saint Paul, probably served as devotional objects for a private Kunstkammer or collector's cabinet or perhaps in a monastery.
The heightened emotionalism of the pieces is characteristic of German Baroque sculpture. Limewood was a popular material because its relative softness and uniformity allowed the sculptor great freedom of expression in carving.
Free Downloads Below
This image is in the public domain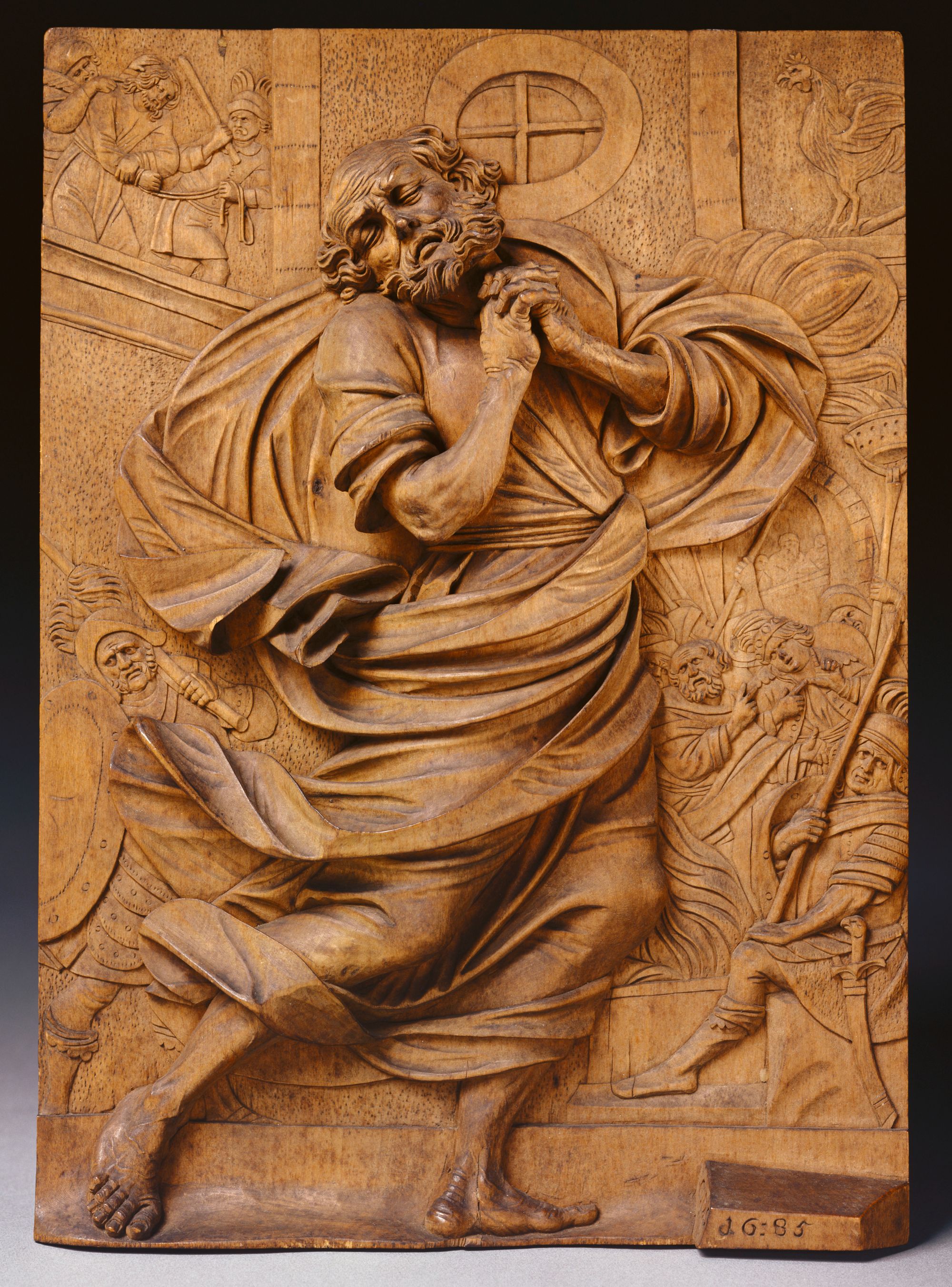 Please Subscribe or Donate to Help Keep This Site Free!