Please Subscribe or Donate to Help Keep This Site Free!
In the crumbling remains of a Roman temple, a monk prays at the foot of an altar. Absorbed in his devotions, he is unaware of three young women sneaking inside to steal flowers from a makeshift shrine. Above this trio, a woman on a ladder leans over a low wall and, with a long branch, taunts the praying hermit.
Placed on the stone altar are a crucifix, books, an open Bible, an hourglass, a skull, and a rosary. The skull and hourglass, common symbols of the temporality of man and his creations, suggest that the building itself represents fallen greatness. Hubert Robert emphasizes the ruins' immensity by contrasting the small figures with the structure's massive columns. In the left foreground, a column shrouded in darkness runs nearly the full height of the composition. Birds roosting in the upper reaches of the lofty barrel vault reinforce the impression of the monument's vast dimensions.
This small cabinet picture is one of several versions of the subject depicted by Robert beginning in the 1760s. In each of them, a monk prays beside a brick wall that has been built within the arcades of a Roman ruin. For this imaginary basilica, Robert likely drew inspiration from a contemporary print by Giovanni Battista Piranesi.
Free Downloads Below
This image is in the public domain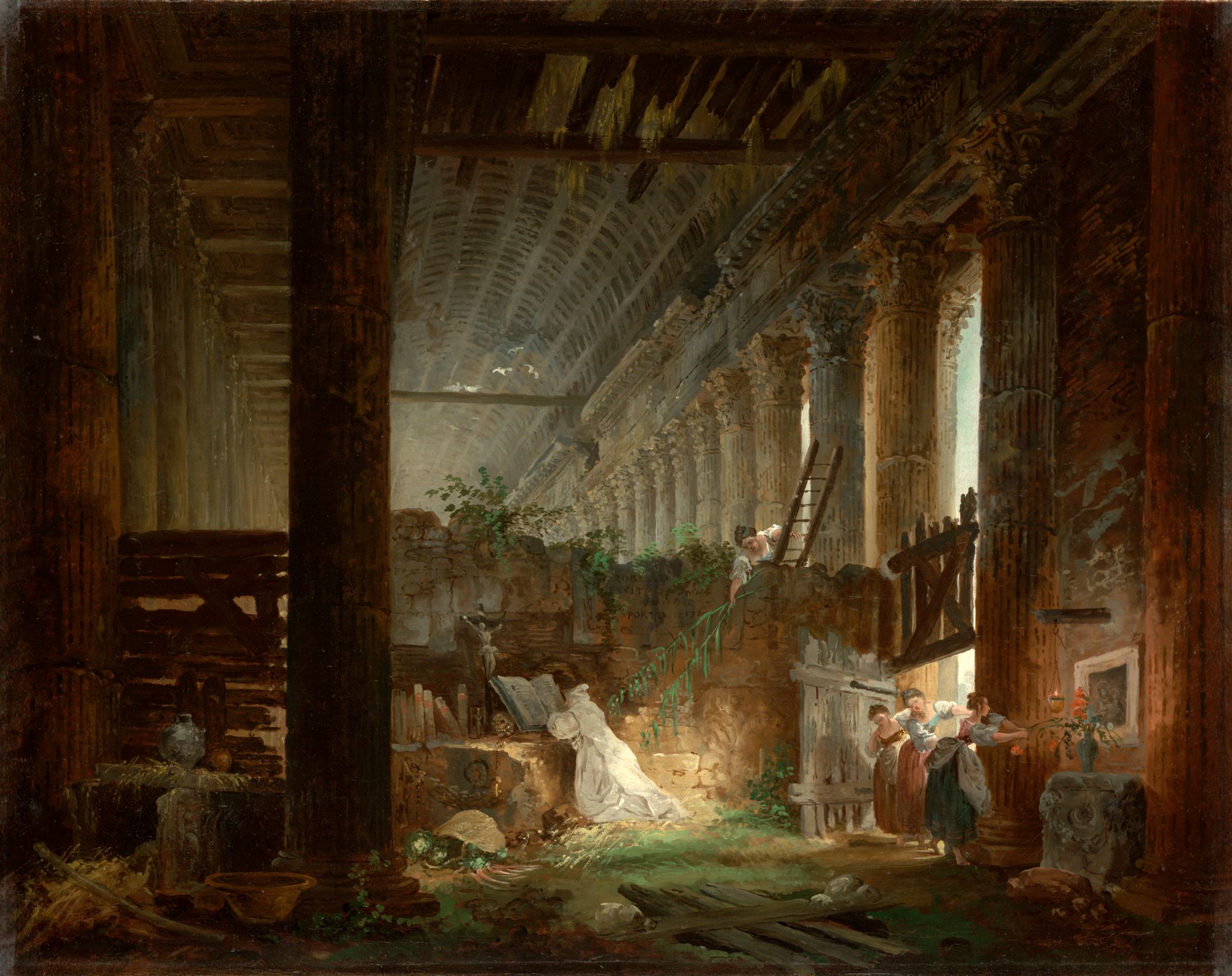 Please Subscribe or Donate to Help Keep This Site Free!