Details
Created under King Yohannes (1667–1682) or King Iyyasu I (1682–1706), this manuscript in the First Gonderine style—with bold outlines and a rich palette—includes 32 painted scenes narrating the miracles performed by the Virgin Mary, a series intended to guide weekly devotion. These codified "Miracles of Mary" originated in France in the 12th century and became one of the most popular themes for religious books after the intensification of Marian worship in the mid-15th century.
🙏🏽
This image is in the public domain.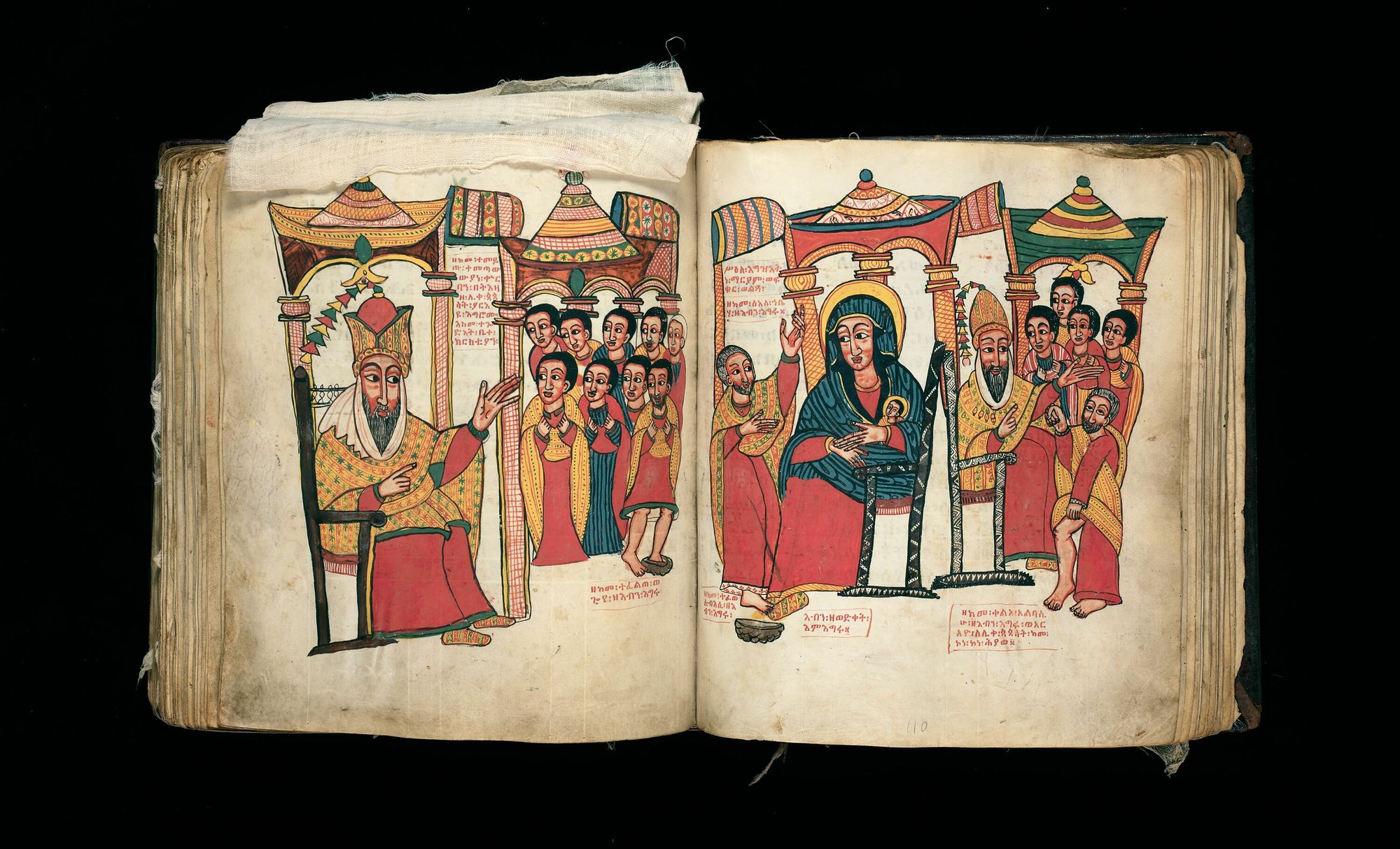 Please Subscribe or Donate to Help Keep This Site Free!