The Madonna of Humility, an extremely popular subject in Flanders, sits on the ground on a cushion, presenting the haloed Christ Child in her arms. A crescent visible below her skirts at the left symbolizes the moon on which the Virgin stands in representations of the Immaculate Conception. The open and closed books symbolize the Old and New Testaments, and the lilies to the right symbolize Mary's purity. The apple in Christ's hands and mouth alludes to original sin and his future sacrifice.
In this painting, the artist preserved the rich colors and detailed focus of his predecessors, the illuminated manuscript painters, while attempting to create a coherent spatial world. The river winds into the background, yet the townscape in the distance is rendered with as much clarity as the trim on the Virgin's drapery. Minutely observed details demonstrate the early Netherlandish interest in creating a convincing illusion of three-dimensional reality on a flat panel.
Free Downloads Below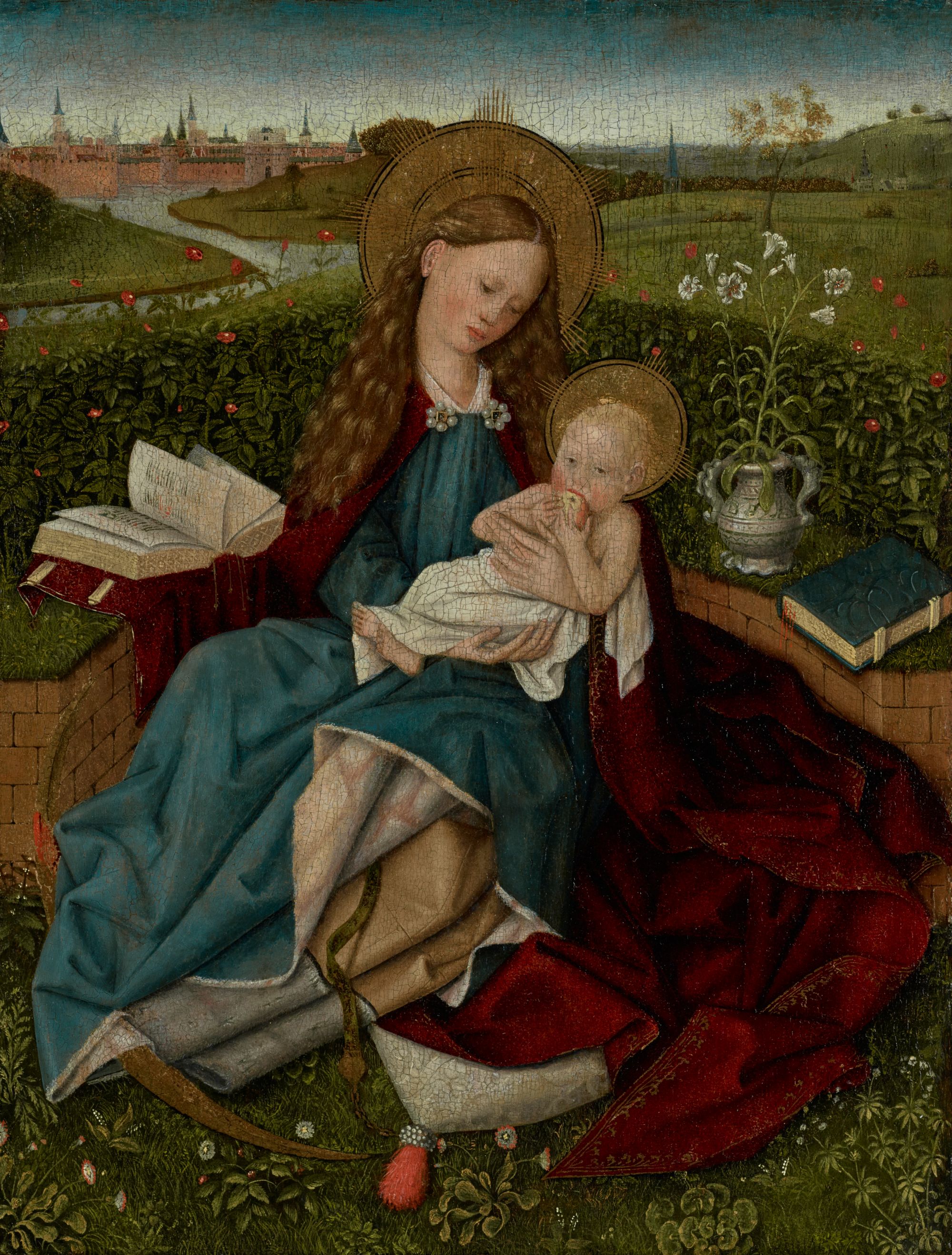 Please Subscribe or Donate to Help Keep This Site Free!