Details:
Harry Siddons Mowbray was an American artist. He executed various painting commissions for J.P. Morgan, F.W. Vanderbilt, and other clients. He served as director of the American Academy in Rome from 1902–1904. Wikipedia
The Last Supper is the final meal that, in the Gospel accounts, Jesus shared with his apostles in Jerusalem before his crucifixion. The Last Supper is commemorated by Christians, especially on Holy Thursday. Wikipedia
🙏🏽
This image is in the public domain.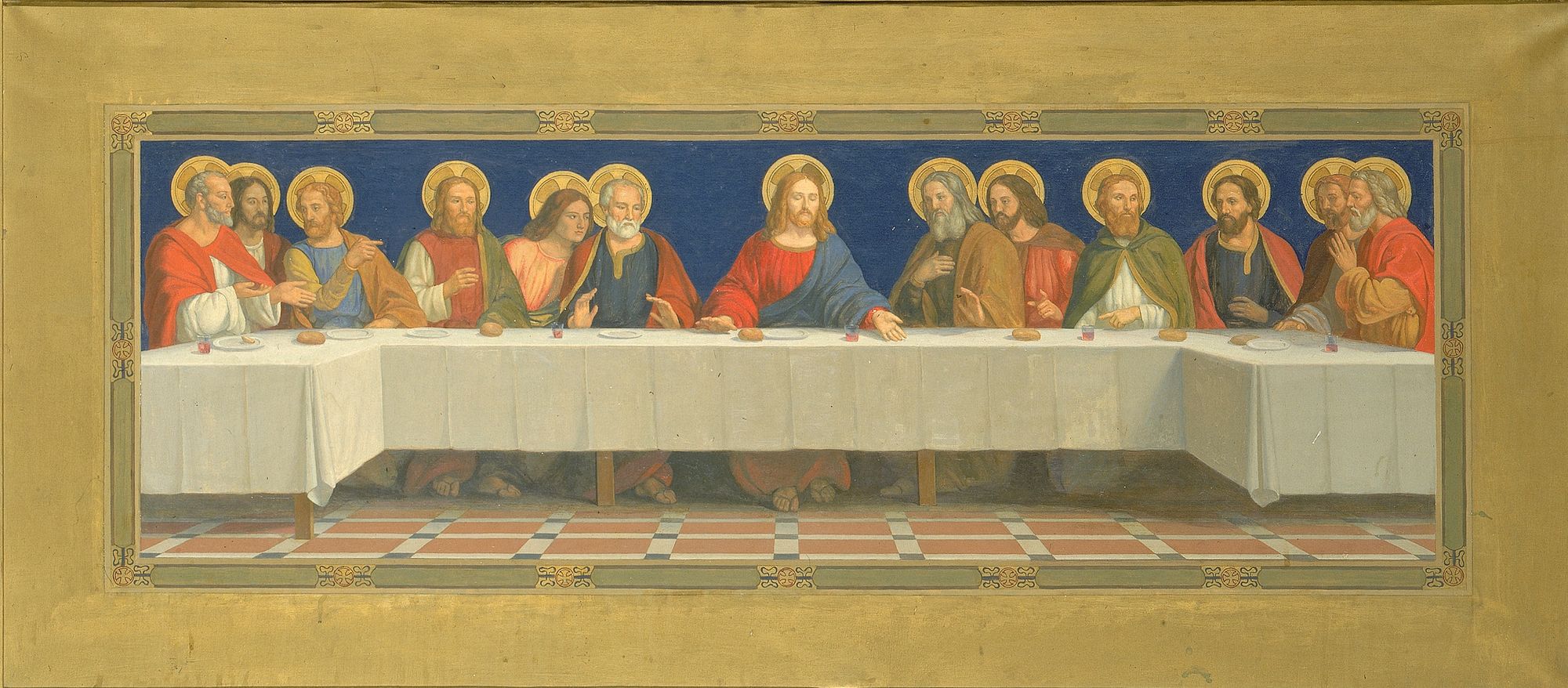 Please Subscribe or Donate to Help Keep This Site Free!