Details:
The Immaculate Conception is a doctrine in the Catholic Church that says the Virgin Mary was conceived without original sin. In 1854, the Church declared this doctrine to be true, and it became a popular subject in Baroque art, especially in Italy. In Baroque paintings of the Immaculate Conception, the Virgin Mary is often shown surrounded by angels and other symbols of purity. The purpose of these paintings is to celebrate the Virgin Mary's purity and her important role in the Christian faith.
Ubaldo Gandolfi was an Italian painter from the late-Baroque period who was born in 1728. He mainly worked in and around Bologna, and his work ranges from Baroque to Neoclassical styles. He was part of a large family of artists, and he completed a series of mythological paintings for a palace in Bologna. Gandolfi died in Ravenna in 1781. He had several pupils, including Giuseppe Grimanti and Giovanni Lipparini.
🙏🏽
This image is in the public domain.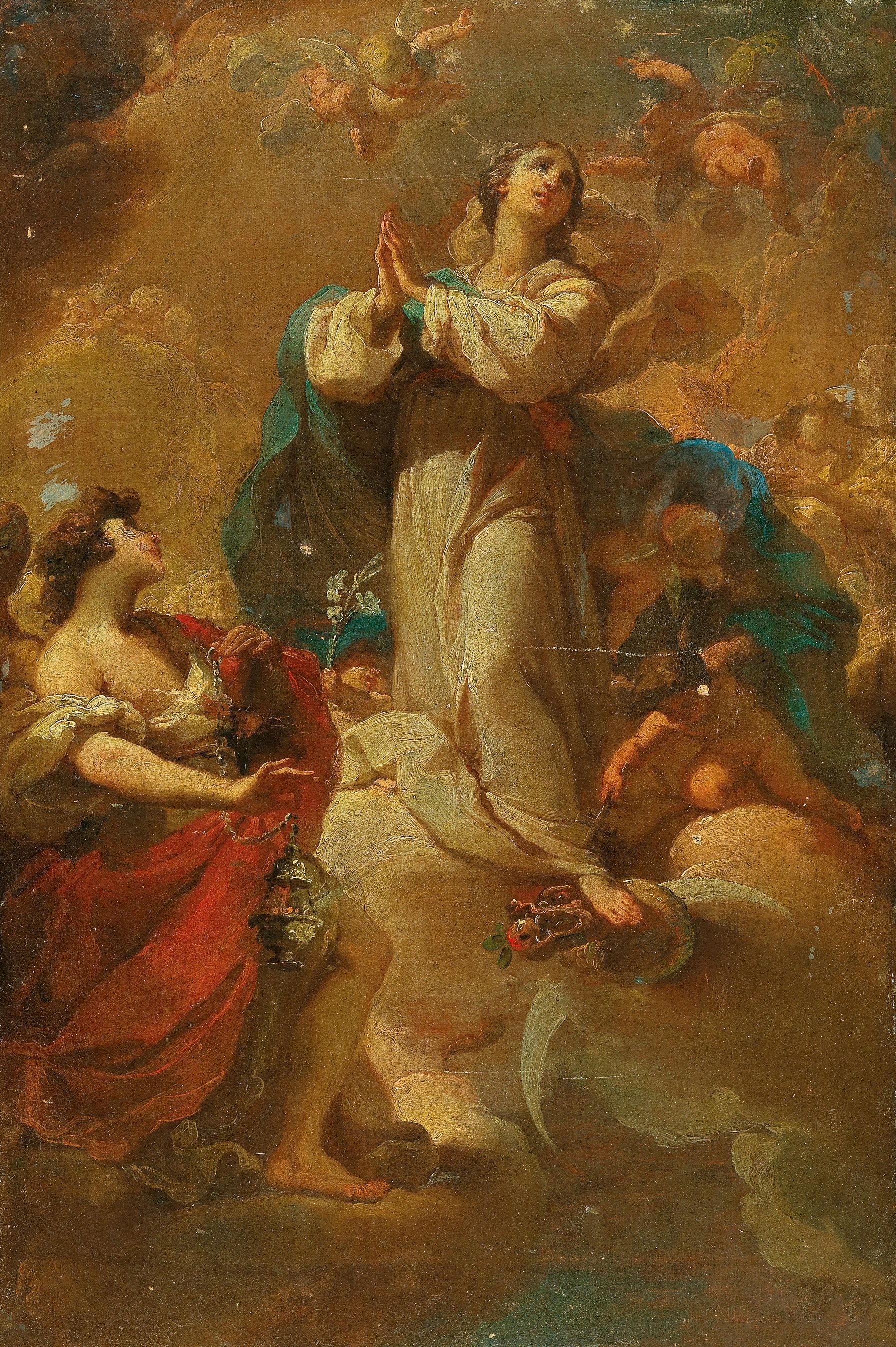 Please Subscribe or Donate to Help Keep This Site Free!