Details:
The theme of Saint Anne educating the Virgin Mary was a popular one among Baroque artists. It communicated the importance of education and piety, while also emphasizing the importance of a strong mother-daughter relationship. Examples of the theme can be found in artworks by artists such as Elisabeth Vigée-Lebrun, Guido Reni, and Guercino. These artworks often depict Saint Anne teaching the Virgin Mary to read a book or a prayer, or helping her to learn a skill such as sewing. The Virgin Mary is often presented as an obedient student, while Saint Anne is a loving and patient teacher. This theme was often used to emphasize the importance of education and moral values within the Catholic faith.
Giuseppe Bazzani (1690-1769) was an Italian painter of the Rococo period, active mainly in and around his native city of Mantua. He is best known for his landscapes and frescoes and was one of the leading painters of his era in Lombardy. His works were highly sought after and widely copied by other artists.
🙏🏽
This image is in the public domain.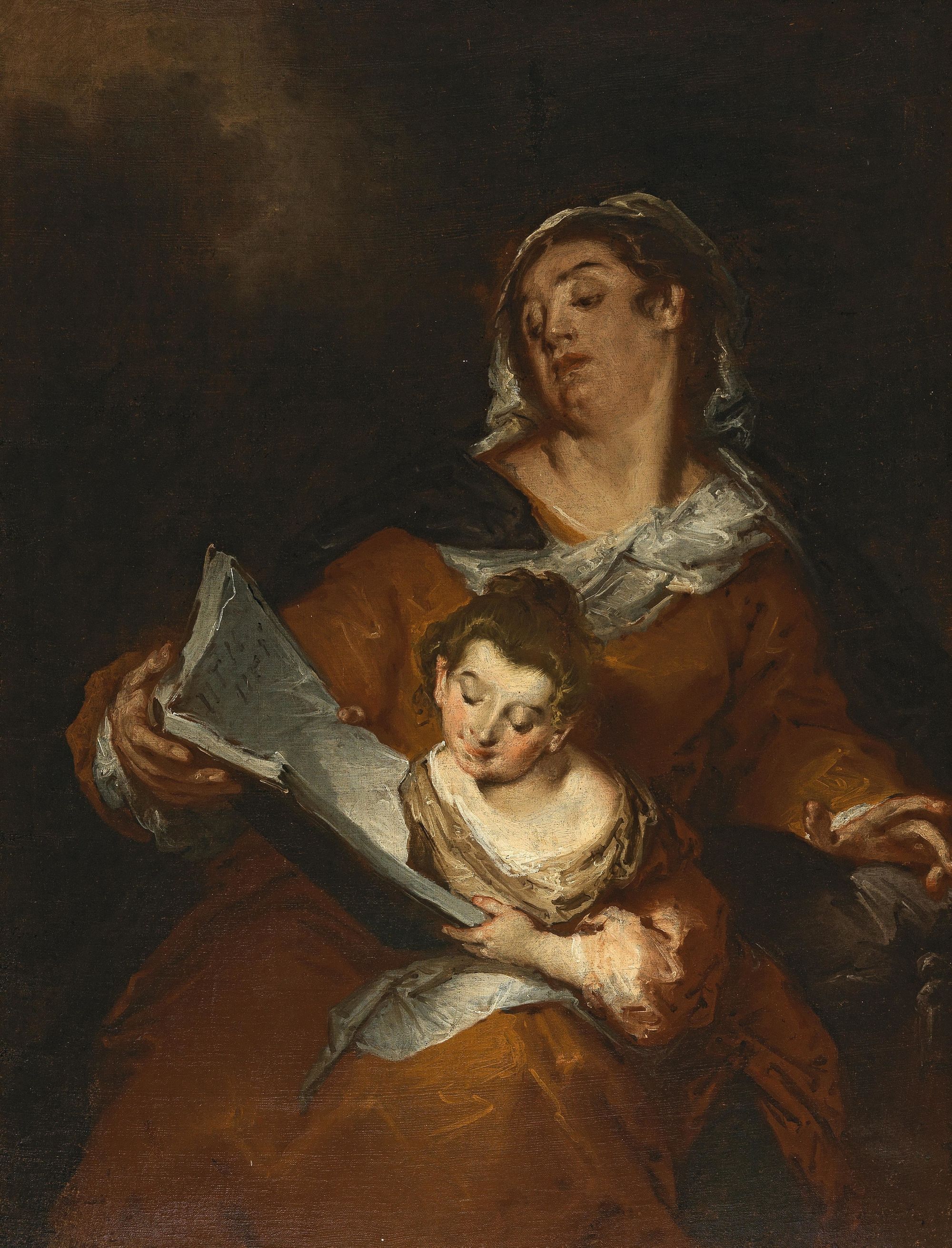 Please Subscribe or Donate to Help Keep This Site Free!