The Archangel Michael is the victorious defender and leader of God's armies, who battled against Satan the dragon and the rebellious angels to expel them from heaven (Revelation 12:7–9). From the narrative of this apocalyptic combat, Martin Schongauer isolates the figure of the Archangel Michael in the very moment he is finally overcoming Satan by trampling and piercing it with a long spear. He portrayed the dragon as a hybrid creature with horns, bird talons, crayfish claws, snake-like tail, and fur. Its ugliness and spiky forms contrast with the graceful feathery wings of the archangel, whose perfectly curled hair is set with a cruciform diadem adorned with pearls. Schongauer isolated the subject against a blank background, using a system of hatching to render complex drapery folds. In late medieval devotion, images of the Archangel Michael vanquishing the dragon were believed to be a protective tool that warded off evil.
The dragon of this print resembles monsters in another engraving by Martin Schongauer, The Temptation of Saint Anthony.
Free Downloads Below
Image by sdcason.com - CC BY-SA 4.0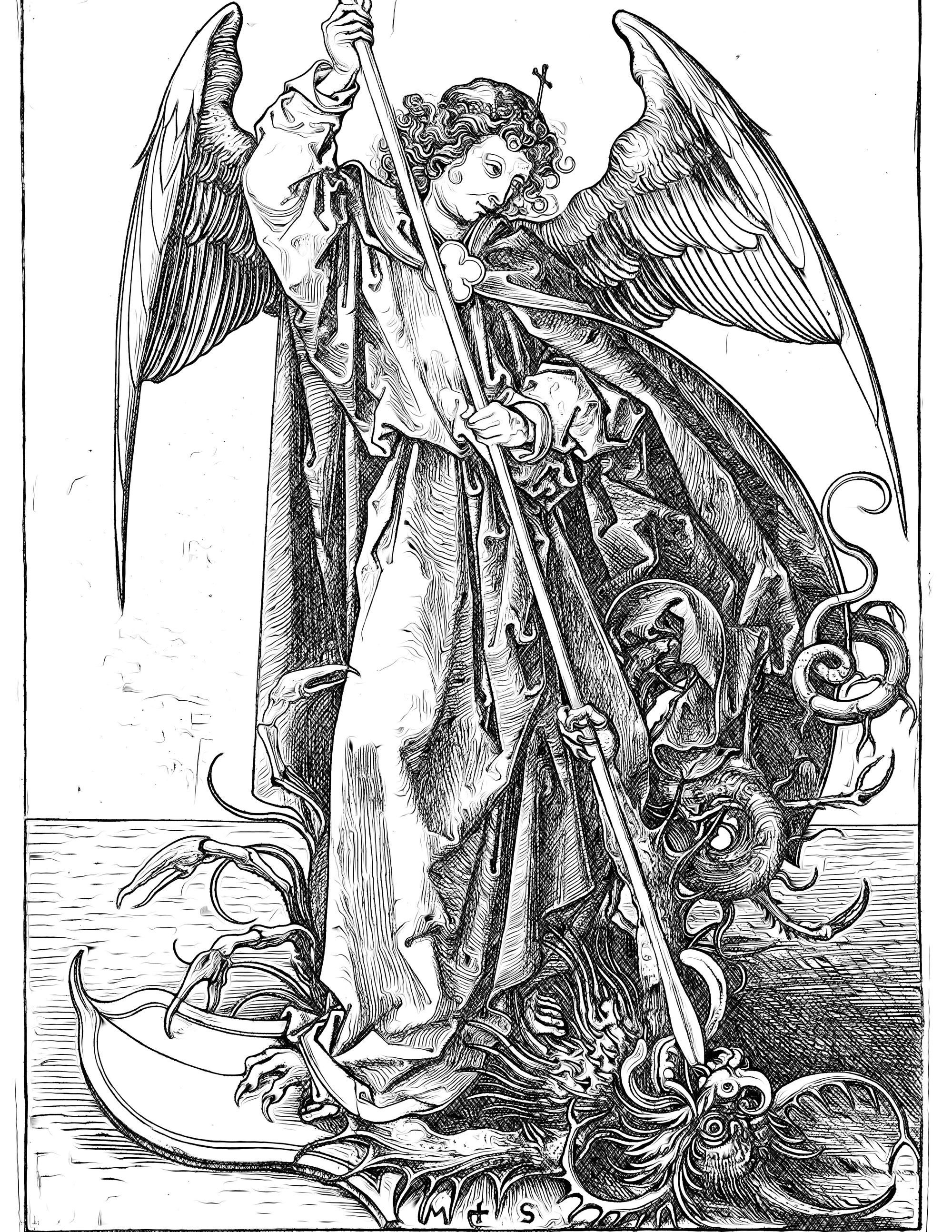 Please Subscribe or Donate to Help Keep This Site Free!