These panels depicting Saints Anthony the Abbot and Michael originally flanked a central scene of the Madonna and Child with Angels, now lost, to form a triptych. Giovanni di Cosimo de'Medici of Florence commissioned the ensemble in 1457 as a gift to Alfonso V of Aragon. Fra Filippo Lippi, a Carmelite friar and one of the great masters of early Renaissance Florence, depicted realistic, weighty figures in a three-dimensional space using a system of linear perspective, inspired partly by Masaccio's Brancacci Chapel, and reflected in the background architecture. Saint Anthony the Abbot rejected all earthly possessions in pursuit of a contemplative life in the desert. He is generally regarded as the founder of monasticism and is depicted wearing a monk's habit. Saint Michael's sword and shield refer to his role as heaven's defender against evil.
Free Downloads Below
This image is in the public domain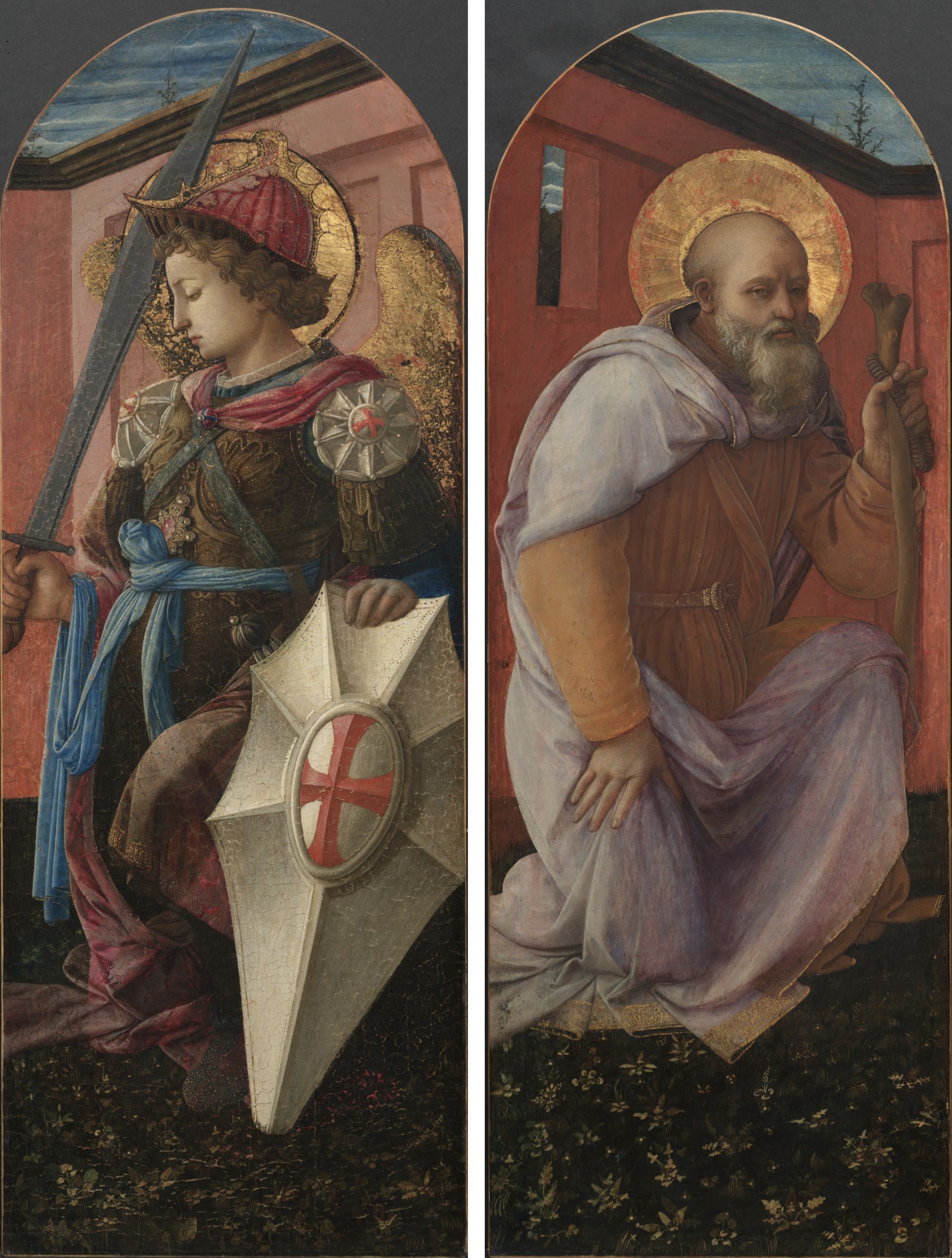 Please Subscribe or Donate to Help Keep This Site Free!