This image, by Martin Schongauer, portrays the visit of the three magi and their long retinue as witnesses to the miraculous birth of Jesus Christ as recounted in the biblical book of Matthew. The Virgin Mary is seated in front of the entrance of a stable made up from the ruins of a building. She holds the Christ child on her lap and hands him a box containing gold, the gift from the oldest of the three Kings, Melchior, who is kneeling in front of them. Behind Melchior are the other two Kings, Caspar and Balthazar, who offer a censer in the shape of a Gothic monstrance and a goblet of myrrh, respectively. At the top of the roof of the stable, the star of Bethlehem blazes.
Late medieval depictions of the adoration of the magi such as this often depicted the third magi as a black African as seen here.
Free Downloads Below
Image by sdcason.com - CC BY-SA 4.0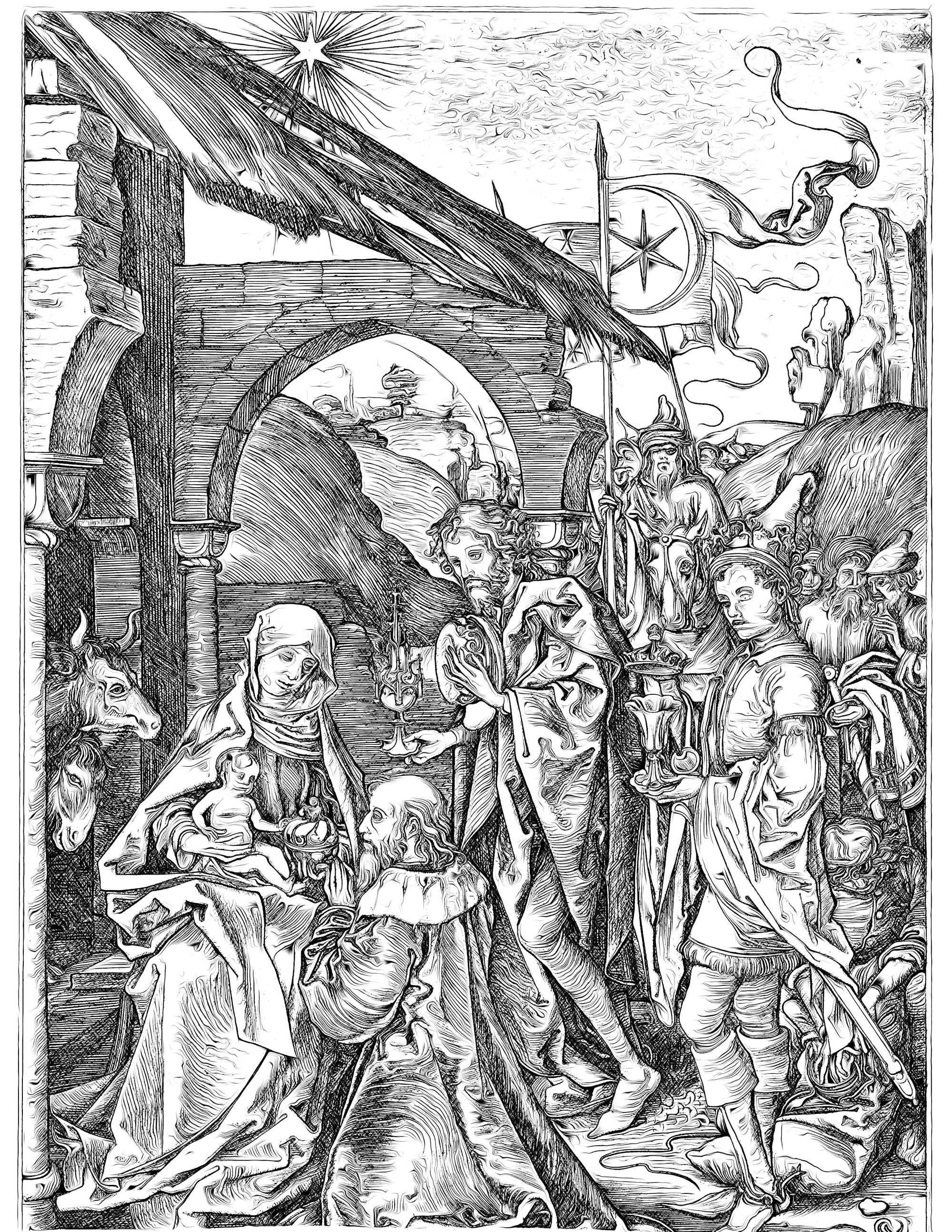 Please Subscribe or Donate to Help Keep This Site Free!