The world-famous International Pilgrim Virgin Statue (IPVS) of Fatima was sculpted in 1947 by famous sculptor José Thedim. The image reflects the precise instructions of Sister Lucia (the surviving seer at Fatima). Her desire was that the pilgrim image represent Our Lady's position when she revealed herself as the Immaculate Heart to the Shepherds in 1917.
In the presence of hundreds of thousands of pilgrims at Fatima, the statue was blessed by the Bishop of Fatima on October 13, 1947. It was the second "twin" statue commissioned as the Pilgrim Virgin that would carry the blessings of Fatima to the West (including the Americas) while the first statue, commissioned on May 13, 1947, would travel to the East. The purpose of the Pilgrim Virgin Statue tours was and still is to bring the graces of Fatima and Our Lady's message of hope, peace and salvation to those many millions of people who may never have an opportunity to make a pilgrimage to Fatima itself.
Free Downloads Below
Please Give Proper Attribution:
carmelite monastery flickr photo by Pilgrim Fatima shared under a Creative Commons (BY-SA) license
Plain Text:
"carmelite monastery" flickr photo by Pilgrim Fatima https://flickr.com/photos/pilgrimfatima/5340294936 shared under a Creative Commons (BY-SA) license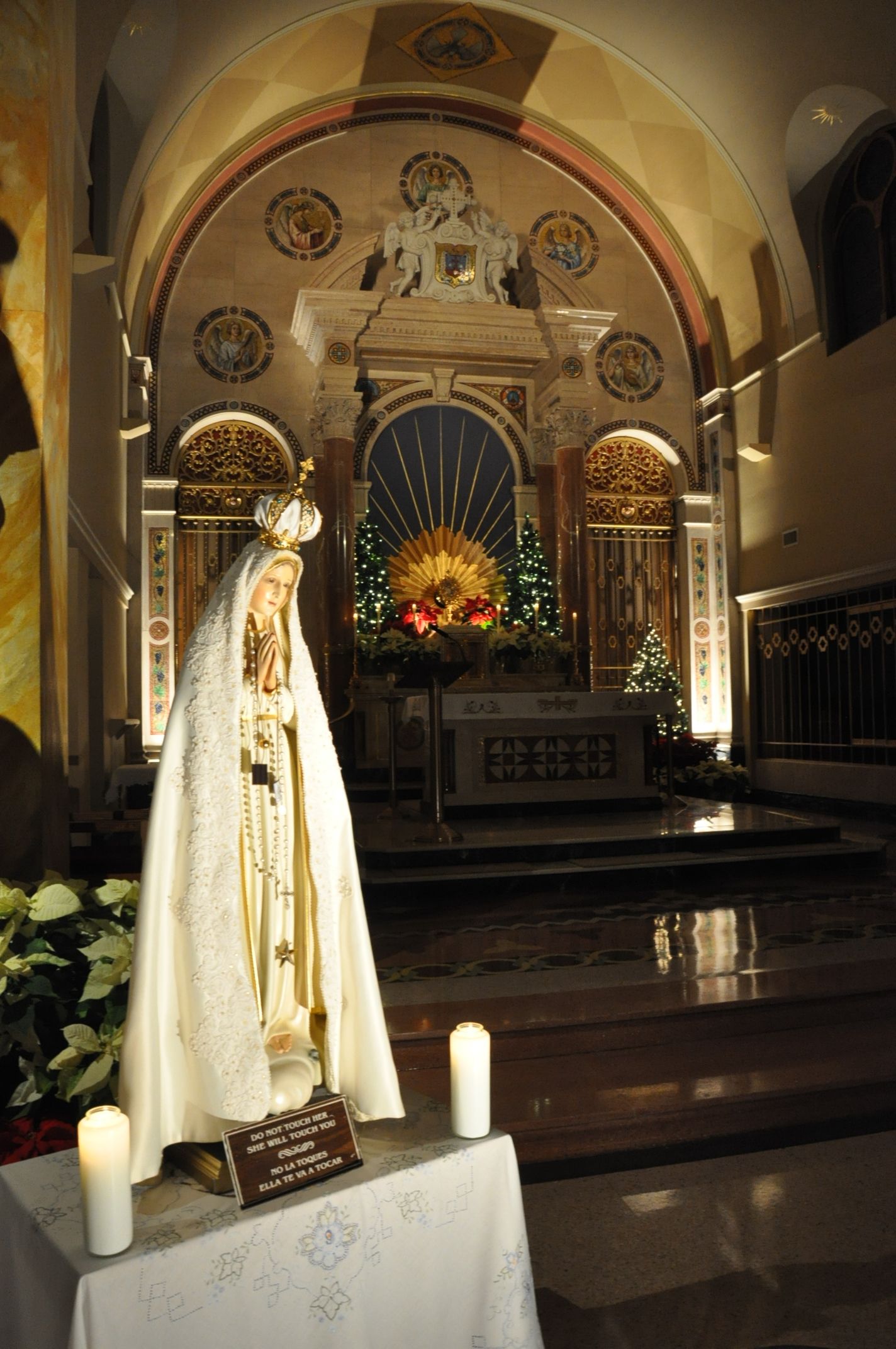 Please Subscribe or Donate to Help Keep This Site Free!