The two immaculately preserved panels depict with great attention to detail the events leading to the Incarnation of Christ. Together with a Risen Christ (today in the Abegg-Foundation in Riggisberg), they originally served as the top sections of a four-part altarpiece which Crivelli painted in 1482 for a church in the town of Camerino, in the Italian region of Marche. The main panels of this polyptych, which was separated into its individual parts in the nineteenth century, showed the Madonna enthroned with the Child and Saints Peter and Dominic, as well as St Peter the Martyr and Venantius; the predella was decorated with further images of saints (today in Milan and Venice). source
Carlo Crivelli (c. 1430 – c. 1495) was an Italian Renaissance painter known for his highly decorative and detailed style. He was active mainly in the Marche region of Italy, where he produced many altarpieces and religious works for local churches. Crivelli's paintings are characterized by their intricate use of gold leaf and bright, vibrant colors. He is considered one of the most important painters of the early Renaissance in Italy.
🙏🏽
This image is in the public domain.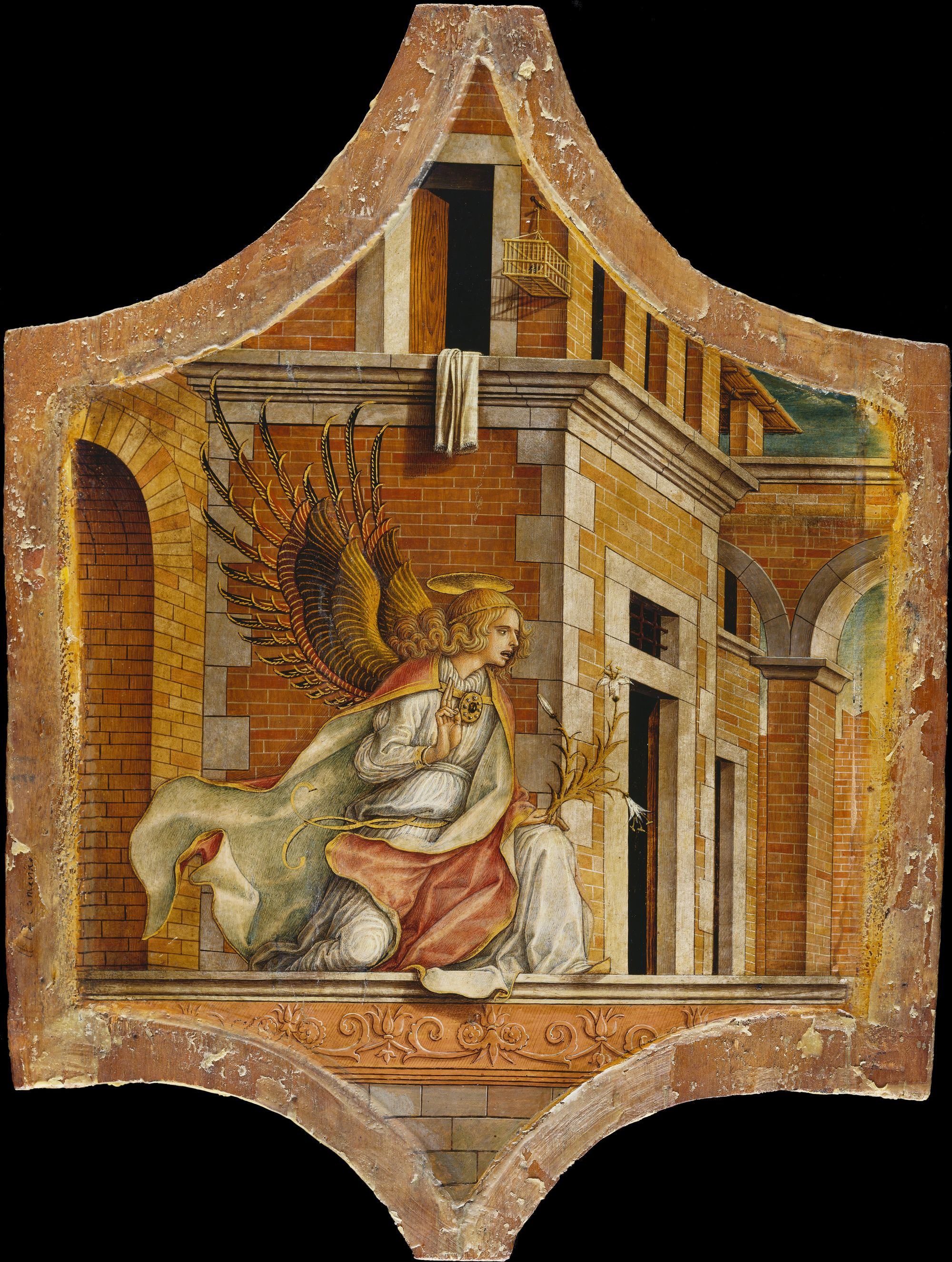 Please Subscribe or Donate to Help Keep This Site Free!