The statues depict two apostles and are found on the façade of the Cathedral of the Holy Cross and Saint Eulalia, commonly known as Barcelona Cathedral. Located in the Gothic Quarter of Barcelona, Spain, the cathedral is a prominent example of Gothic architecture.
These apostles, with their intricately carved robes and detailed facial features, seem to be holding scriptures or letters, possibly representing their contributions to the New Testament or their missionary journeys. The statues stand as silent witnesses to the centuries of faith and devotion in the region, evoking a sense of reverence and awe. The backdrop of ornate Gothic tracery and architectural details further accentuates the solemnity and importance of these religious figures in the context of the cathedral's design.
The Barcelona Cathedral is adorned with numerous such sculptures, each telling a story of faith, sacrifice, and the spread of Christianity. When visiting, it's always intriguing to delve deeper into the symbolism and history behind each of these figures, understanding their place within the broader narrative of Christian theology.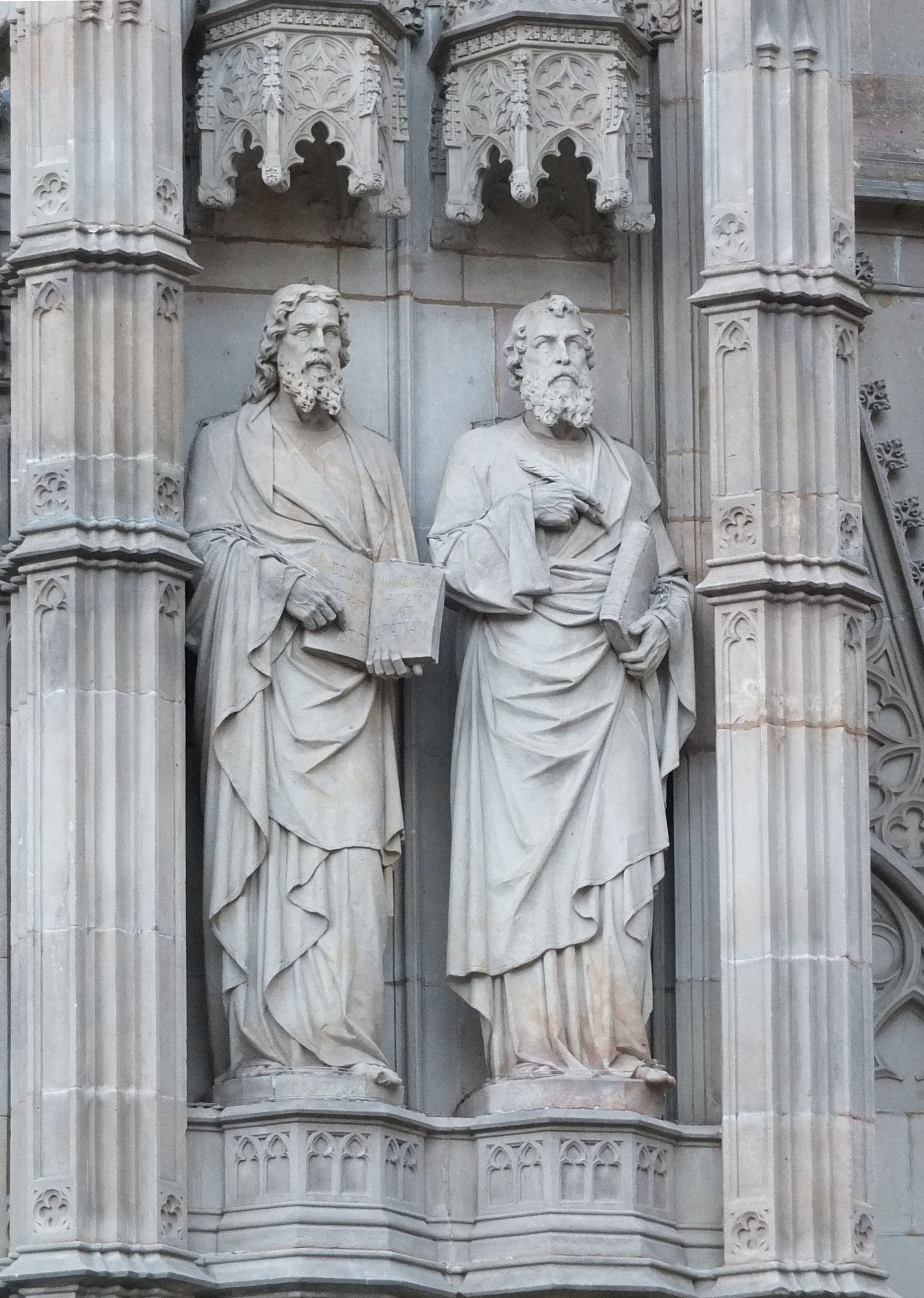 Please Subscribe or Donate to Help Keep This Site Free!