In this large canvas, Guido Reni, a leading seventeenth-century Bolognese painter, depicted one of the New Testament's more macabre stories. Salome, the daughter of Queen Herodias, so pleased her stepfather, Herod Antipas, by dancing at his birthday feast that he promised to grant her any wish. Prompted by her vengeful mother, Salome asked for the head of the prophet John the Baptist, whom Herod had imprisoned for denouncing his marriage. The painting illustrates the moment when the head of the saint is presented to the beautiful young woman. Highly selective in his palette, Reni depicted this gory event with rhythmic grace, soft modeling, and elegant remove. No blood drips from John's head, and the color and illumination are cool; indeed, there is no specific setting, nor are any strong emotions depicted. In this late work, the handling of the figures is broad, especially in the legs of the young page and the feet of Salome, which are only summarily brushed in. This raises the central, unresolved question of much of Reni's late work: whether or not this picture should be considered finished.
Free Downloads Below
This image is in the public domain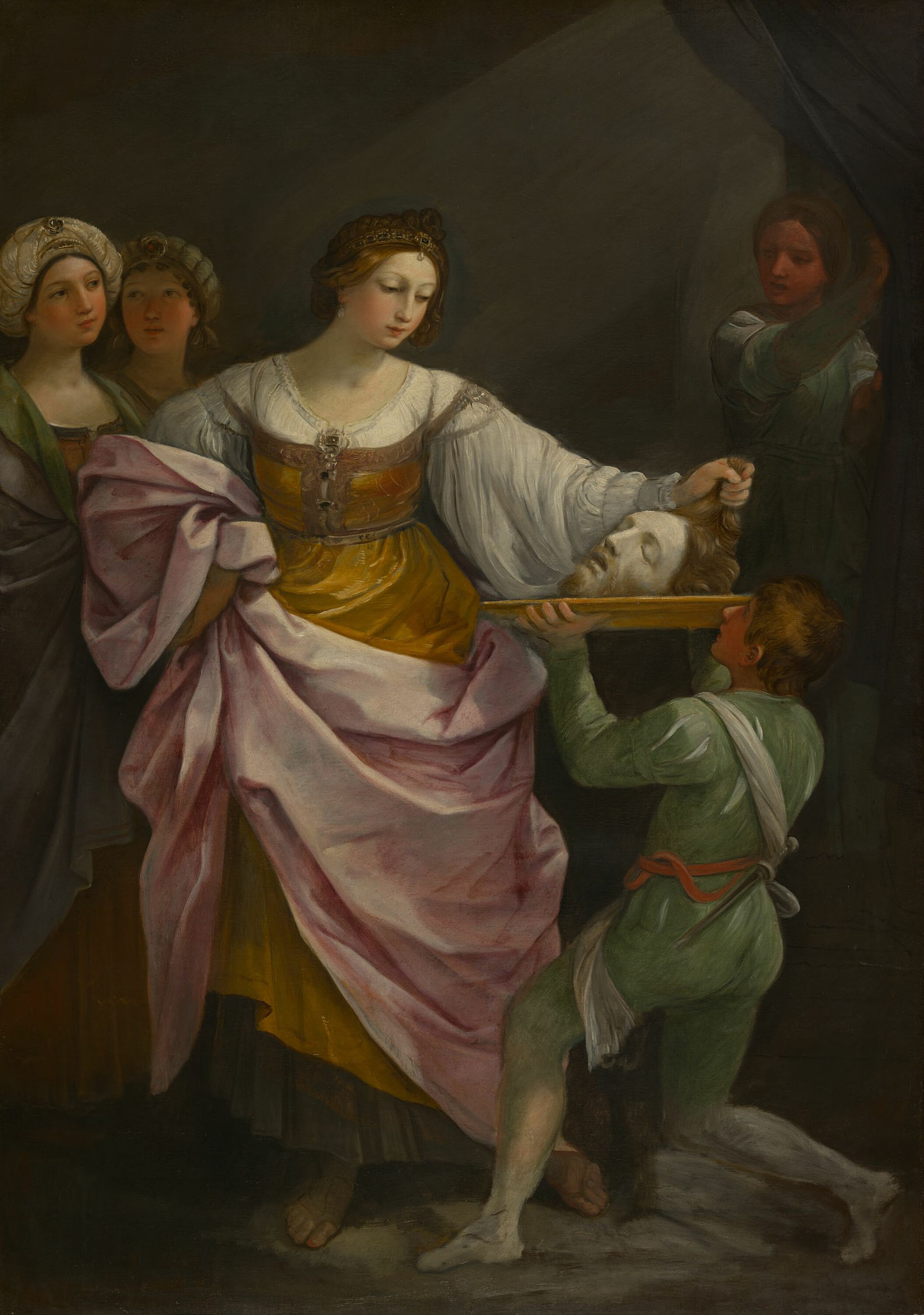 Please Subscribe or Donate to Help Keep This Site Free!