One of the most popular saints in the Late Middle Ages, Saint Christopher—whose name means "Christ-bearer"—was the patron saint of travelers and pilgrims. A legendary giant, Christopher wished to serve the most powerful king in the world. A hermit advised him to devote his life to Christ and to carry pilgrims and travelers on his back across a dangerous river, guided by the light of the hermit's lantern. This coloring page depicts the story, focusing on the moment before the saint reaches the shore with the child on his back. According to legend, when the saint finally reached the far shore, he exclaimed that he felt he had carried the whole weight of the world on his back. Here, the cruciform rays of light around the child's head reveal him as Christ.
Original drawing by Martin Schongauer, 15th century
Free Downloads Below
Image by sdcason.com - CC BY-SA 4.0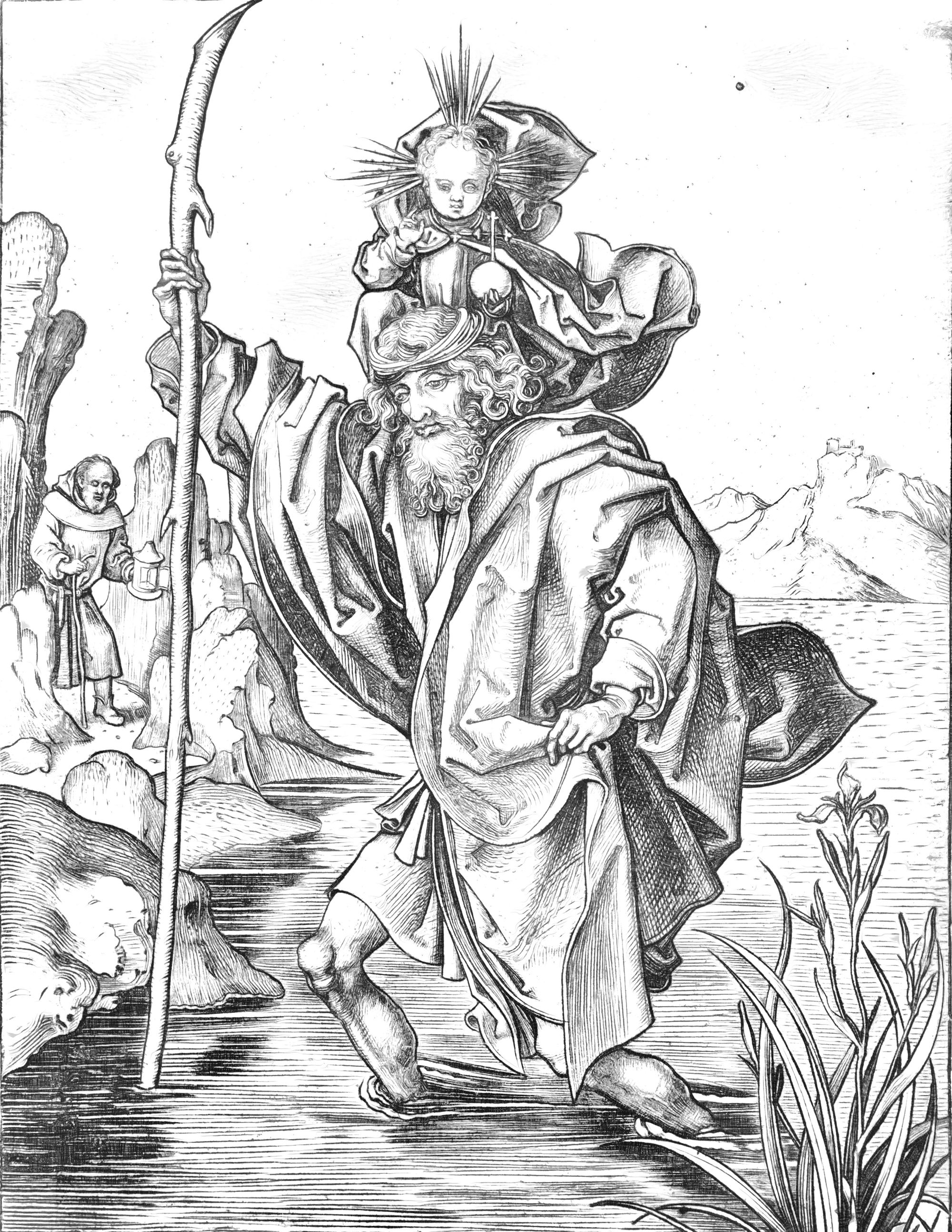 Please Subscribe or Donate to Help Keep This Site Free!