This painting illustrates the Roman widow Irene nursing Saint Sebastian back to health after he was discovered to be a Christian and shot with arrows by Roman archers. Writhing in pain, Saint Sebastian looks heavenward as Saint Irene pulls arrows from his pierced body. Vicente López y Portaña dynamically composed the figure of Sebastian, with one arm tied above his head and his other arm held by an attendant, in order to more clearly display the wounds on his upper body and to allude to the martyrdom of Christ. Sebastian's bent leg reveals the bleeding gash from which Irene has already removed one arrow. As she leans toward Sebastian's knee, she carefully pulls the saint's flesh in order to extract a second arrow. In the foreground, the depiction of the armor and weapons Sebastian wore as a military captain signals that this event occurred in ancient Rome.
López y Portaña's luscious palette and creamy application of paint contrast with the drama and emotion of this religious story. Like Andrea Lilio's Figures Tending to the Wounded Saint Sebastian, this painting differs from representations that show the Saint bound to a tree or pillar, moments after the attack.
Free Downloads Below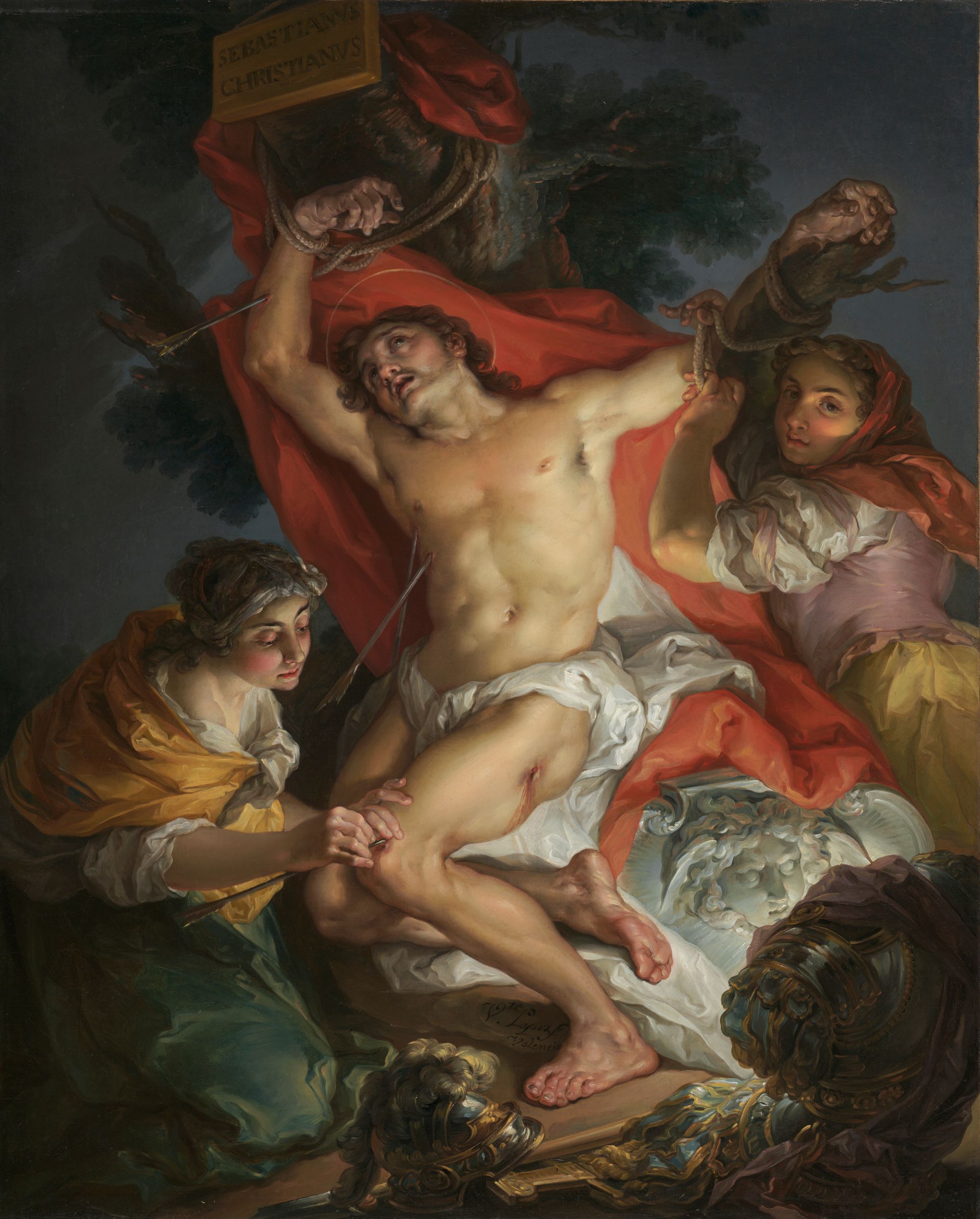 Please Subscribe or Donate to Help Keep This Site Free!