Details:
An early Christian saint and martyr, Sebastian was condemned to death by the Roman emperor Diocletian. Bound to a tree and shot with arrows, he survived—only later to be martyred by beating. This figure embodies the blend of stylistic influences that characterized German sculpture in the early 1600s. The graceful pose and anatomical naturalism of the legs indicate the influence of Italian Mannerism, while the crisp, stylized patterns of Sebastian's hair and loincloth recall German Gothic works from the 1400s. The tree to which Sebastian is bound is an actual branch, shaped and refined to its present appearance.
🙏🏽
This image is in the public domain.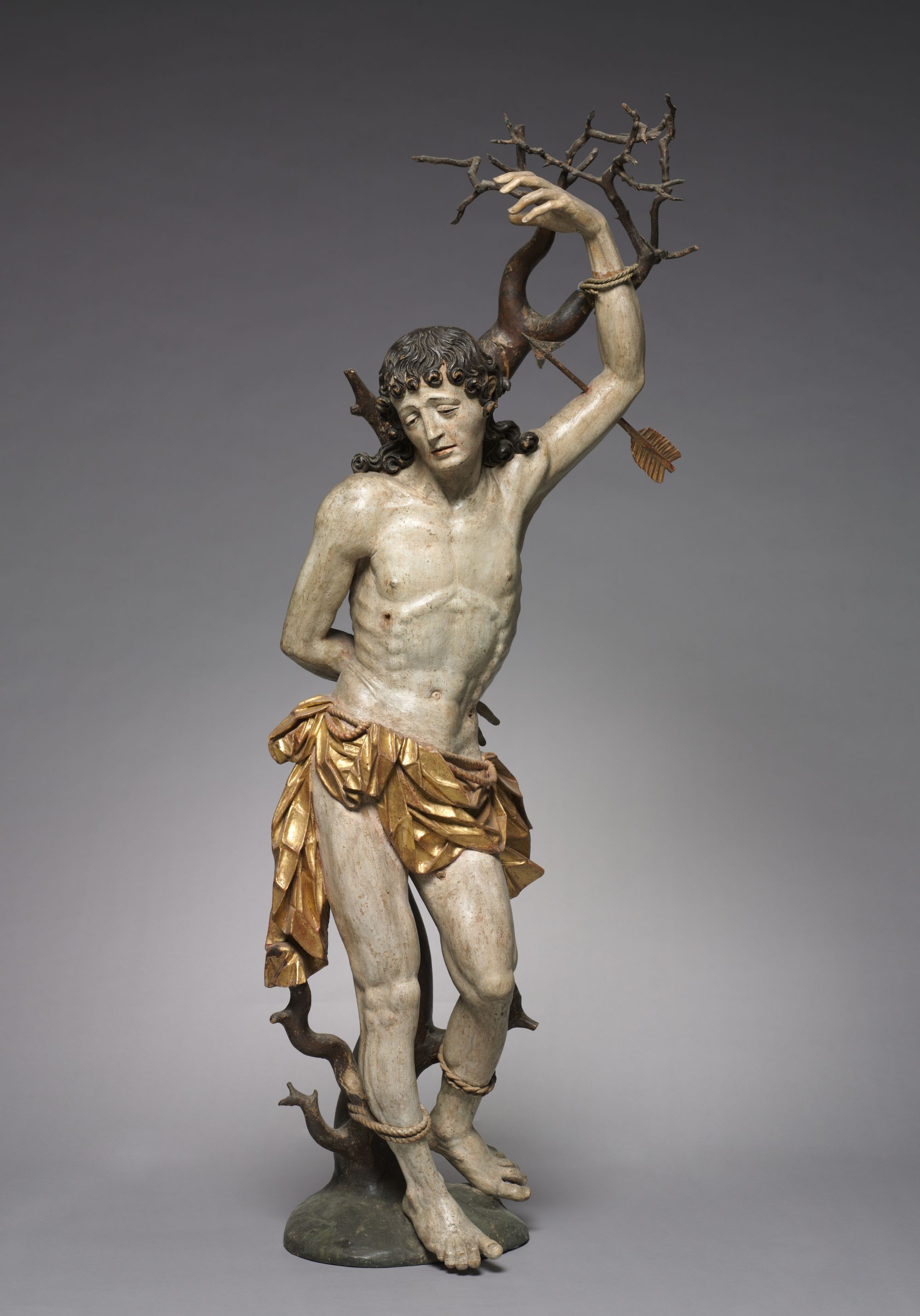 Please Subscribe or Donate to Help Keep This Site Free!