Details:
The early days of the church were a time of phenomenal growth and apostolic miracles. In Acts 5:15-16 we read, "People brought the sick into the streets and laid them on beds and mats so that at least Peter's shadow might fall on some of them as he passed by. Crowds gathered also from the towns around Jerusalem, bringing their sick and those tormented by evil spirits, and all of them were healed."
This particular painting, although it is anonymous and has no date, seems to have been painted in the 18th or 19th century. However, the piece could be from any art era between Baroque and Modern. Although, the style of brush stroke and color choice seems to match Neoclassicism.
"Neoclassicism is characterized by clarity of form, sober colors, shallow space, strong horizontal and verticals that render that subject matter timeless (instead of temporal as in the dynamic Baroque works), and classical subject matter (or classicizing contemporary subject matter)." Source
🙏🏽
This image is in the public domain.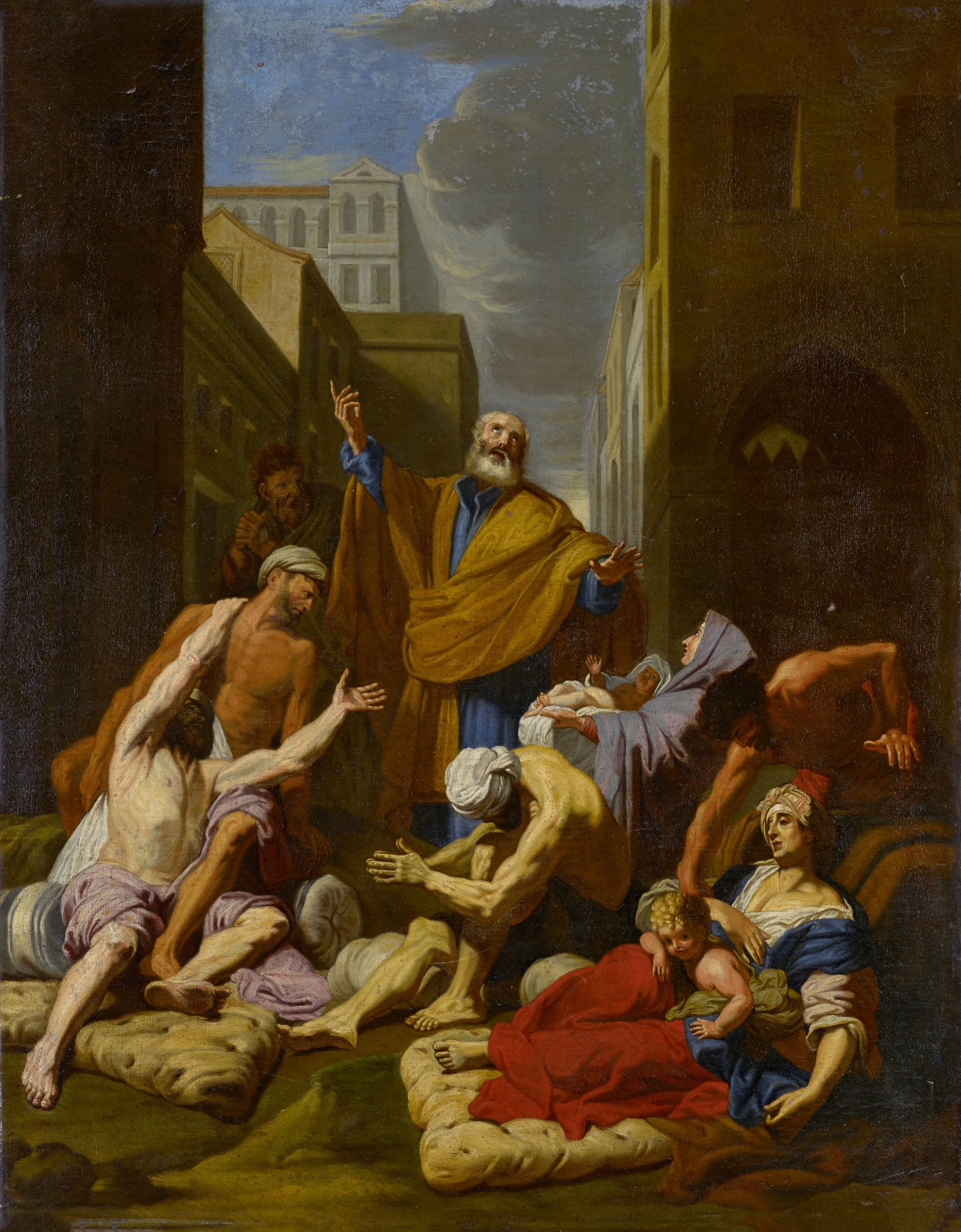 Please Subscribe or Donate to Help Keep This Site Free!